A lady in Red, Valentin!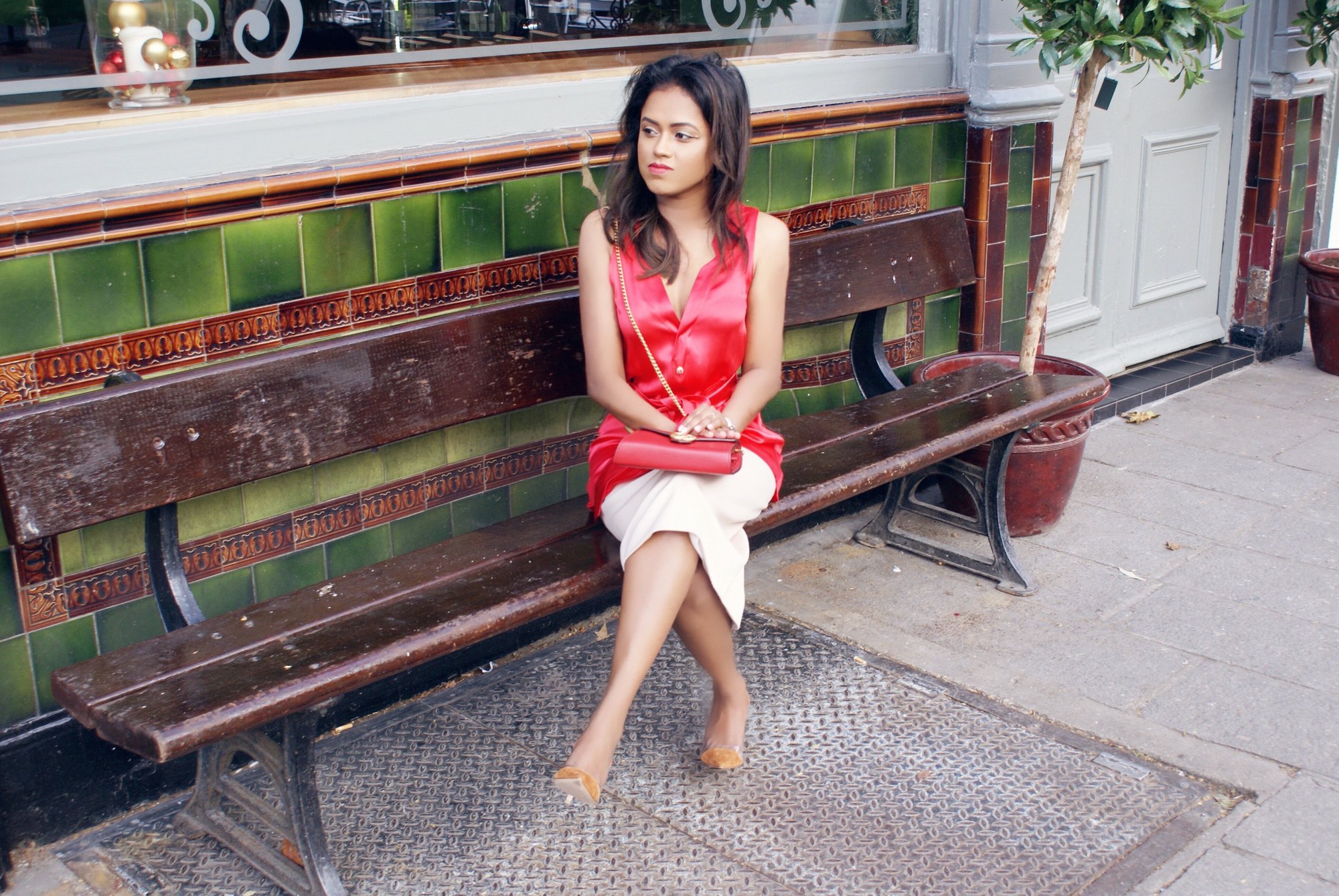 Red, the color of my dreams! To me, it is passion and elegance, power and fire and all things that I find attractive. I cannot remember a time that I didn't love Red! I remember the very first lipstick I ever wore was a red one (borrowed from my Mum).
I know a lot of you think it is a bold color and I agree. I think that is precisely why I have always liked it. It is bold, stands out from the crowd and one needs the courage to wear it out and about.
When I was designing the Valentin for the Autumn Winter 2016 collection of Sachini, the idea I had in my mind was a lady who is a picture of elegance, passion, and power. A strong woman who stands tall in her own world, a woman who is fearless to what the world would think. So I made Valentine, a stunning red in pure silk satin in a sleeveless top with a statement bow cinching your waist. But I wanted this to look detailed and bring back some femininity into it, so the touch of jeweled buttons to complete the lady in red.
I love wearing this for the parties all around the year with a pencil skirt or even with trousers with a pair of killer heels and a clutch. I also love the magic it can bring in to a casual look. This gorgeous lady in red paired with boyfriend jeans or chino trousers, a hat and a pair of sandals is one of my favorite casual looks for the spring season.
The silk satin is so luxurious and I love spending the day knowing it will look as flawless as it did in the morning when I put it on as throughout the events of the day and nothing more comfortable than knowing that.