Is Crème de la Mer worth the price tag?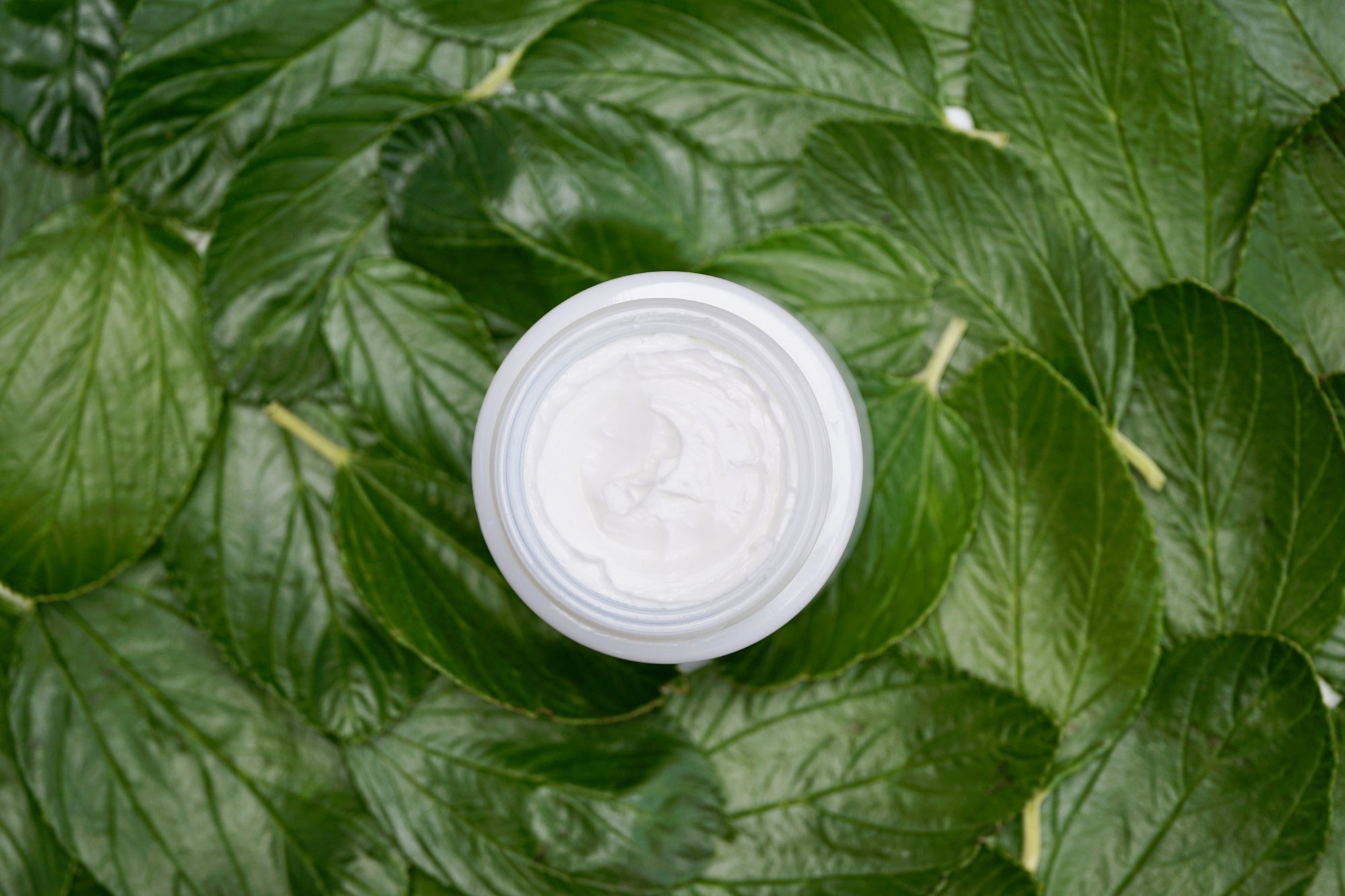 One of the most talked-about beauty products of the century and one with so many conspiracy theories attached to it, so I wanted to see it for my self is creme de La Mer worth the price tag? So this is an in-depth review of creme de La Mer.
Ingredients (according to La Mer's website) 
Key Ingredients: Miracle Broth™, Lime Tea
Formulated Without Parabens, Phthlates
Ingredient Listing: Algae (Seaweed) Extract, Mineral OilParaffinum LiquidumHuile Minerale, Petrolatum, Glycerin, Isohexadecane, Microcrystalline WaxCera MicrocristallinaCire Microcristalline, Lanolin Alcohol, Citrus Aurantifolia (Lime) Extract, Sesamum Indicum (Sesame) Seed Oil, Eucalyptus Globulus (Ecalyptus) Leaf Oil, Sesamum Indicum (Sesame) Seed Powder, Medicago Sativa (Alfalfa) Seed Powder, Helianthus Annuus (Sunflower) Seedcake, Prunus Amygdalus Dulcis (Sweet Almond) Seed Meal, Sodium Gluconate, Potassium Gluconate, Copper Gluconate, Calcium Gluconate, Magnesium Gluconate, Zinc Gluconate, Magnesium Sulfate, Paraffin, Tocopheryl Succinate, Niacin, WaterAquaEAU, Beta-Carotene, Decyl Oleate, Aluminum Distearate, Octyldodecanol, Citric Acid, Cyanocobalamin, Magnesium Stearate, Panthenol, Limonene, Geraniol, Linalool, Hydroxycitronellal, Citronellol, Benzyl Salicylate, Citral, Sodium Benzoate, Alcohol Denat., Fragrance (Parfum)
£230 for 60 ml  (£383.33/100ml)
Huber started selling Crème de la Mer, in 1965; after his death in 1991, Estée Lauder purchased the brand from Huber's daughter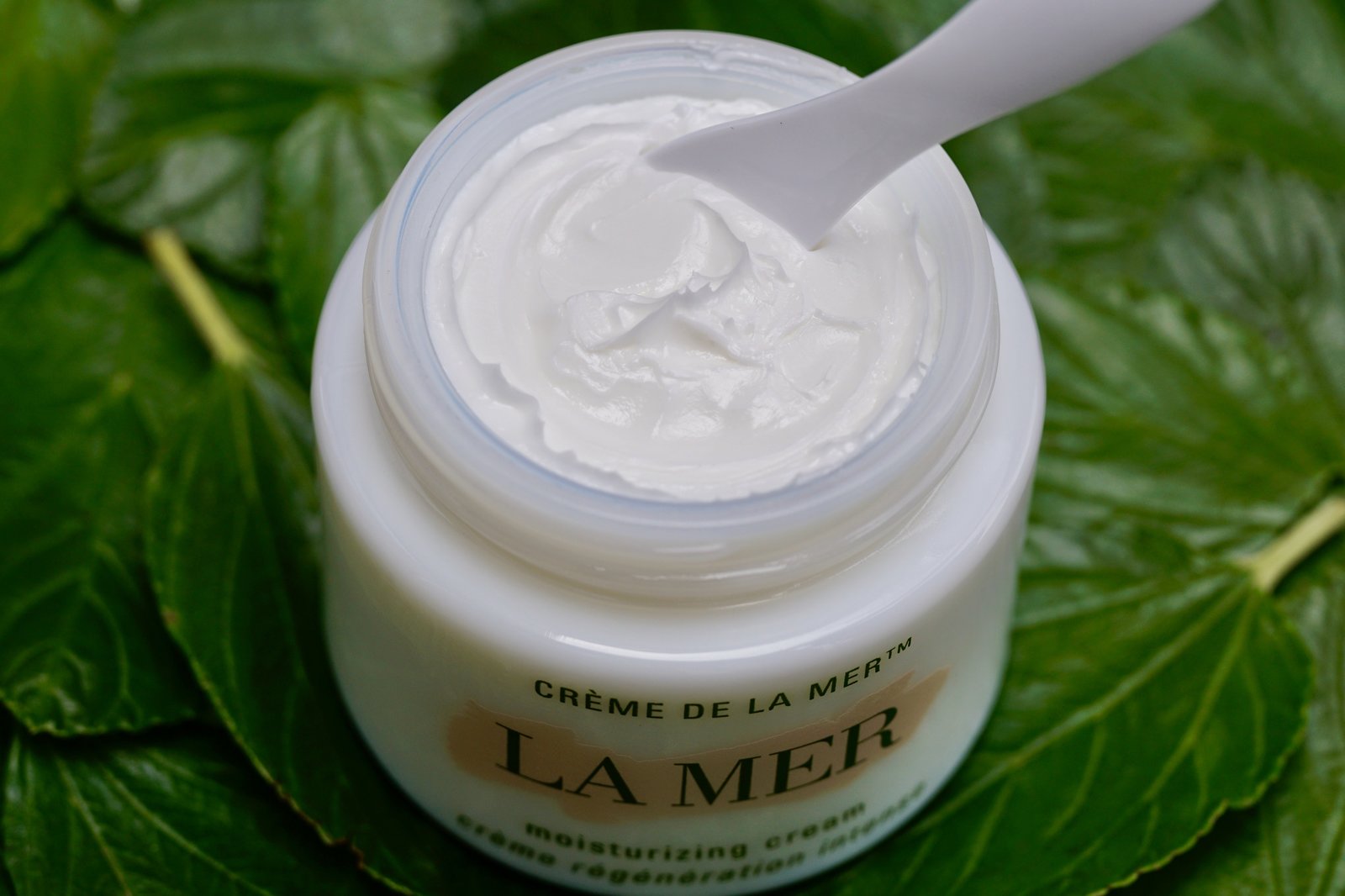 I purchased this after deciding that I am actually going to invest seriously on my skin. When you reach 30, your skin needs that extra bit of attention and investment, so upgrading my moisturiser to Creme de La Mer was one of the steps I took in that direction.
I have combination skin which is mostly happy for the most days in the month aside from a few days I have a couple of spots which make their appearance. I also still have a few scars that are left from my teenage acne days and having pores and unsmooth skin is my main concern.
The using of Creme de La Mer 
I bought my very first one from John Lewis where I got a test sample a couple of weeks ago. Given the price tag, I wanted to give it a good test run and I used the cream every morning for a week from the sample. I was happy enough with it to buy a full-price tub.
I followed the instructions not to put the cream straight on the face, first rub it between your fingers to make it smooth and then put it on, also pat the product on your face rather than spread and pull on your skin.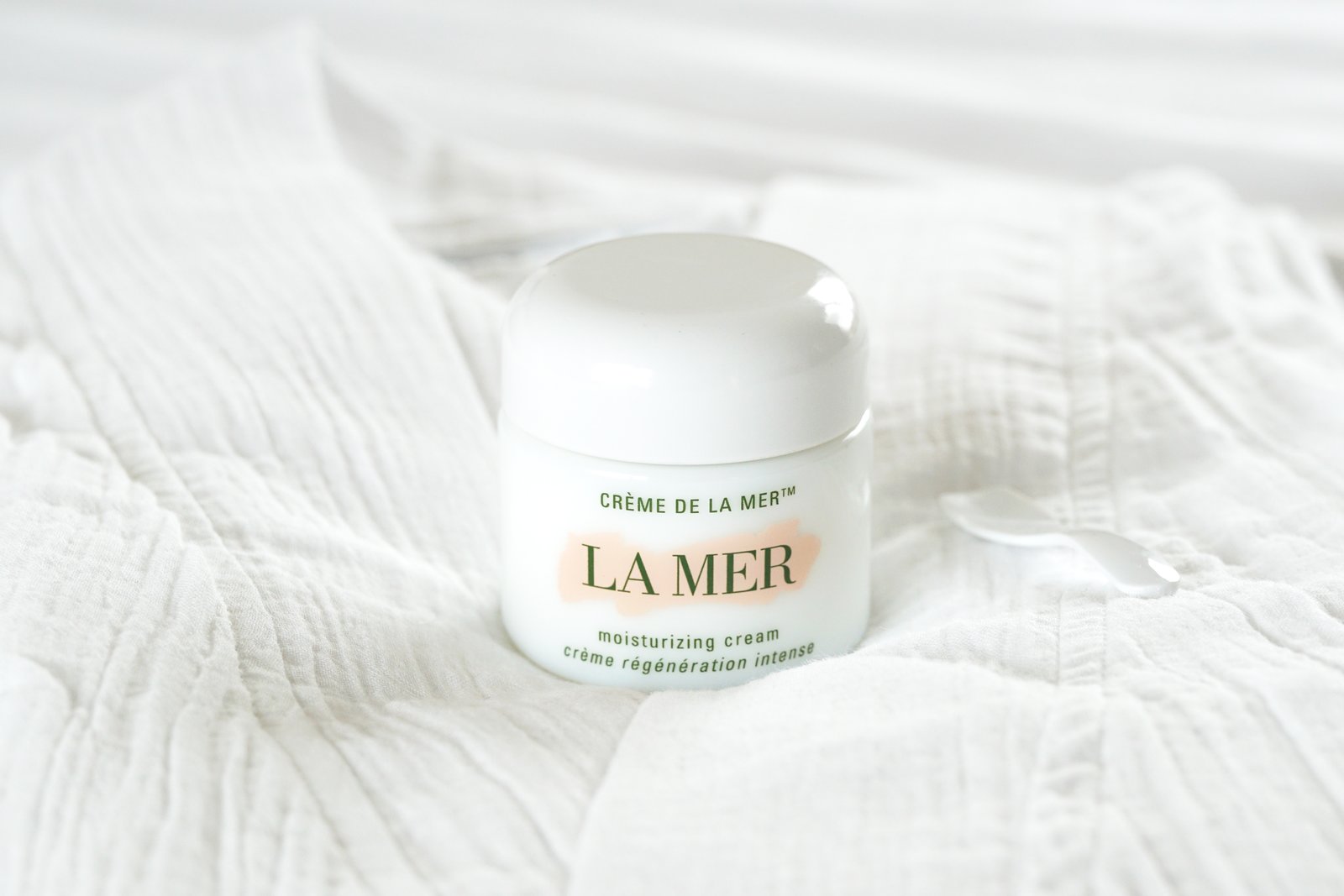 It is the most moisturising cream that I have ever put on my skin and bear in mind that is coming from someone who regulary tests out a lot of luxury skincare for work.
My main worry of trying something so moisturising was whether it was going to break out my combination skin. But if anything using the creme de La Mer has reduced my breakouts.
I saw very visible improvements when I first go up to the bathroom mirror in the morning within 2-3 weeks of using the product. My skin looked plump, soft and smooth and it somehow even out my dry area with my oily area and made the whole skin a lot of more universal in texture which meant it made a great base for makeup.
It also made some small improvements in the areas I had started to get the very first fine lines. Properly moisturizing the skin every morning and night somehow help them smooth out a bit as well
I cannot say anything negative about this product and if there is one product I will keep investing is the creme de La Mer. However, the only time I question this decision is when I am buying it because the price tag is quite hefty. But if you can afford it, then it is an investment and a spa at home like luxury on your skin day in and day out.
Yes, you guessed it, I love it! 2 big tubs down and almost 8 months later, I am writing this review thinking that it is one of the best decisions I made interms of my skincare routine. Yes, it is expensive, but a tiny amount goes a long way and it has also meant that I buy one luxury item over buying a few moisturises and that doesn't give me the same results.