Trend Talk - How to wear Frills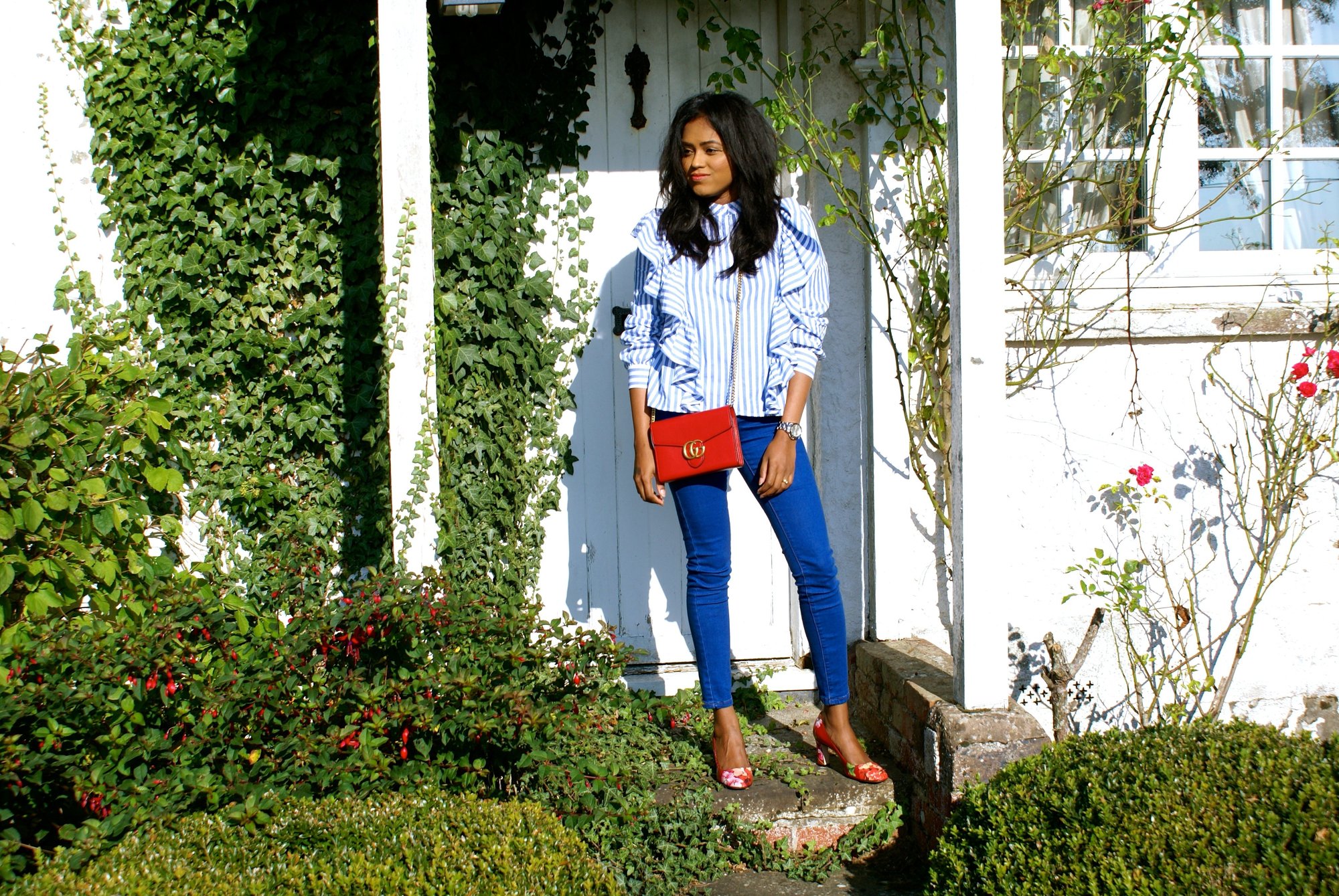 How to wear Frills ! the head-turning voluminous materials that went flowing all around in designer runaways for few continuing seasons now, but what does it mean for us? For everyday wear? I have heard all sorts of things about frills! From 'Frills make you look bigger' or 'Frills make you look really disproportional, they are only great on models' or even 'frills are funny, making you look like a clown' are among the worst of the critics. Excellent! So lets all be scared of frills and never play with it!
NO! If you have been reading my blog long enough, you know my view on Fashion Rules, they are the most stylish when they are broken. So lets break the rules of frills, I think they are fun, different and of course, very trendy.
When I wanted to tackle frills for the first time, I didn't go head- to – toe frills, of course you can do this, but for the purpose of demonstrating that Frills are so doable on a day to day basis quite effortlessly, I picked up one piece that has frills. This is from H&M, a cotton shirt with beautiful frills on the front, made on a blue and white striped fabric. It creates a lot of volume on the top half and I let it do its job by pairing it with some blue skinny jeans.
Then I wanted the balance, the balance between 'This is all about frills and nothing else' and 'Looking stylish and nicely put-together to go out'. So I introduced a pop of colour by adding this beautiful red Gucci bag and paired it with red Gucci Blooms Print pumps. And there I break yet another rule of not wearing florals and stripes together.
I love this look. Yes it is not the most hourglass style and it is centered around the top half. But I ask 'So what?' It is fun, it is comfortable and I feel confident in it. It adds a touch of playfulness to a look otherwise would have been quite very conventional. I didn't have to go down a size to wear frills or look like a model (whatever that means),  I just had to pop in to H&M and get something I would love to wear.
Own your style, not vice versa!