How to up your party shoe game this Christmas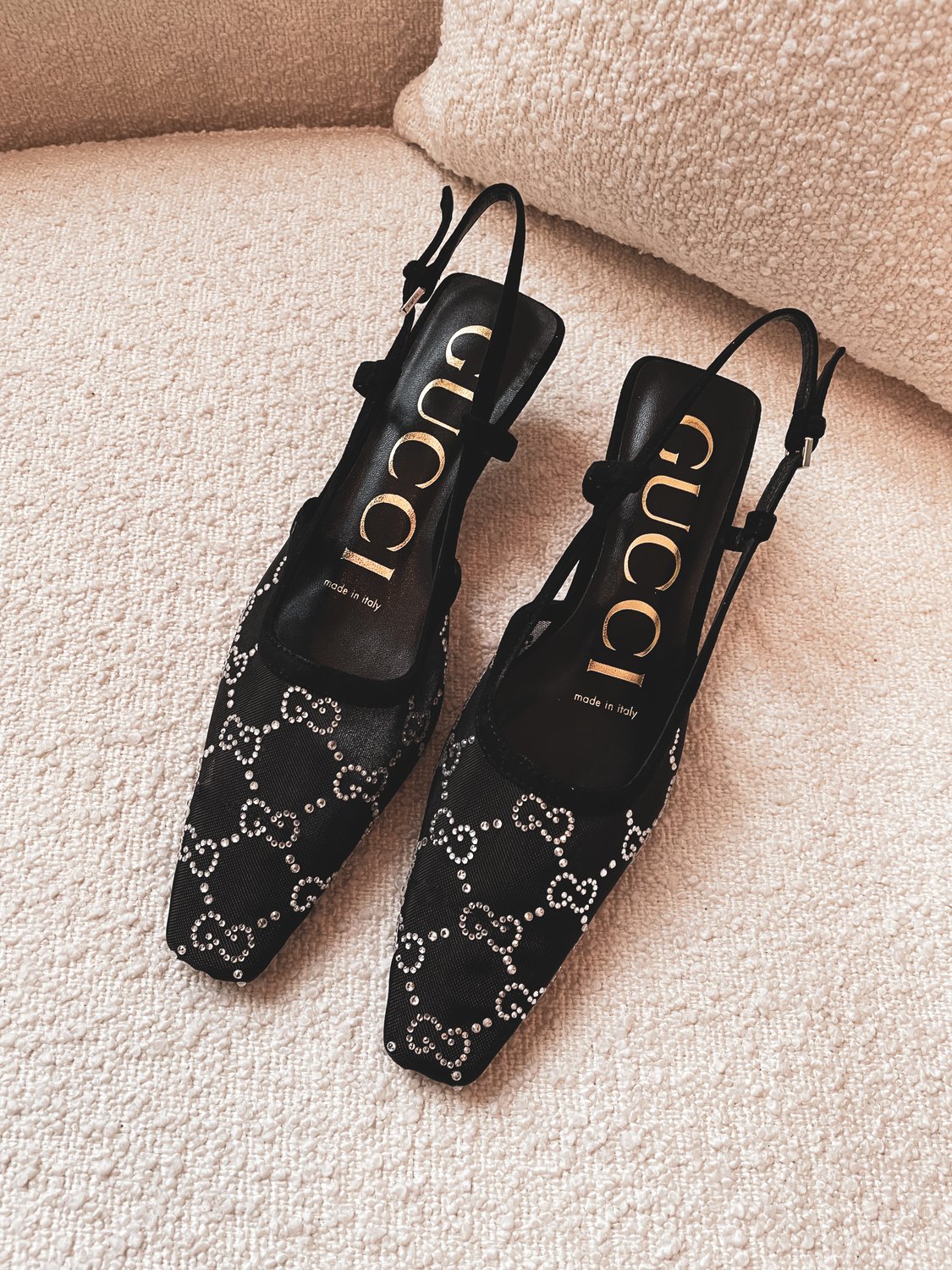 The possibility of finally going to a Christmas party, a dinner, and some festive drinks means it's time to step up our going out shoe game. First impressions count and you want to look better than ever and with these guide you can see what styles we can't seem to get enough of this party season. Time to slip out of your house slippers and into some sparkly heels. This season's party shoe game is all about extravagance, glamour and a sparkle.
The right type of heel will make you look like you're straight off the runway and ready to waltz into any party.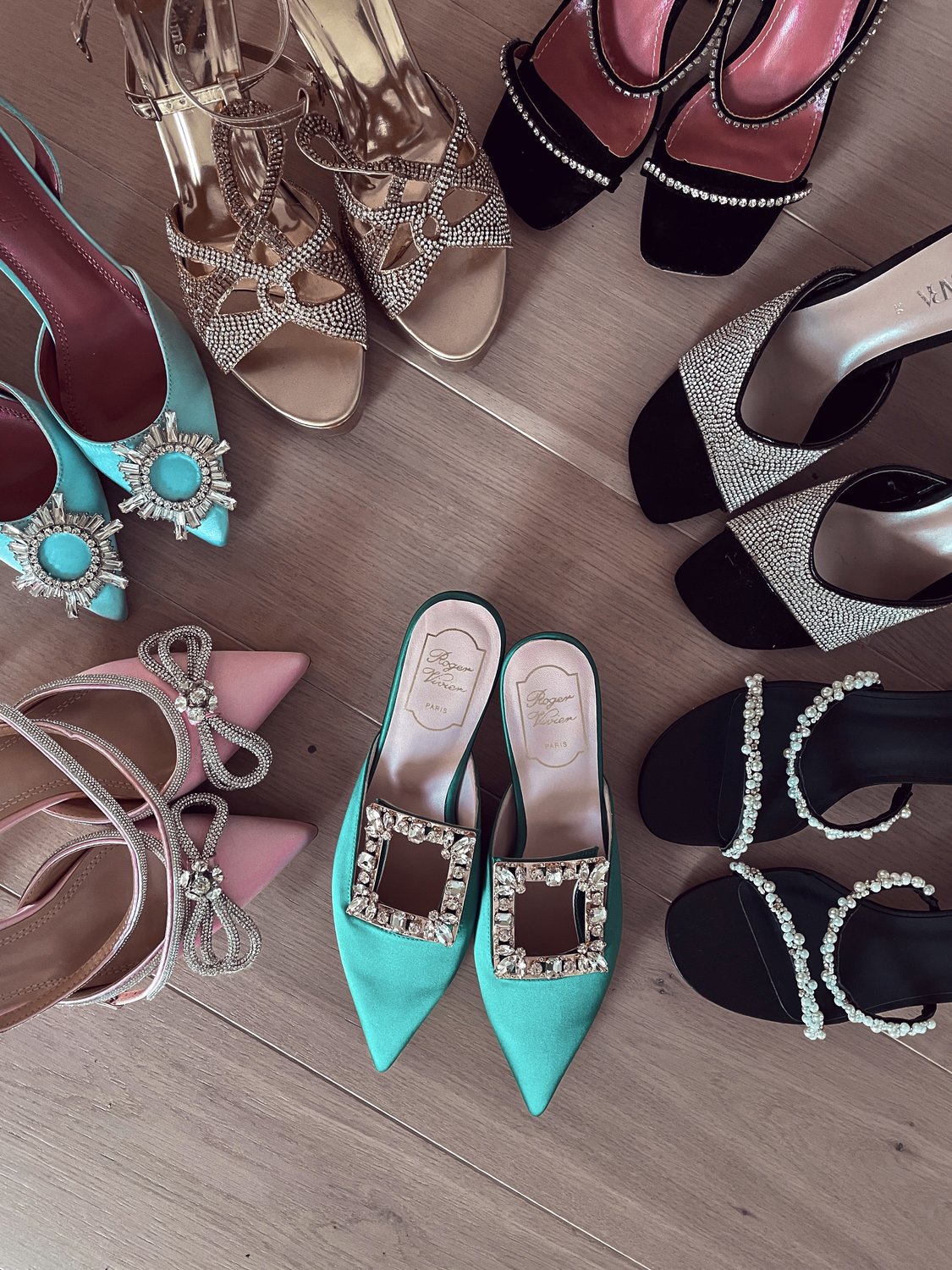 If you ever thought that you are long past the time in your life where you can get away with wearing a Cinderella type slipper - you're not! If you ever had dress up parties at school when you were younger and wearing a fake little plastic heel shoe felt like you were straight out of a Disney movie, it is a feeling that is irreplacable.
Mach & Mach was launched in 2012 by Georgian sisters Nina and Gvantsa Macharashvili. It is a brand that has gained international attention after their footwear debut at Paris Fashion Week n 2020. They have created the ultimate fairytale-like heels that can easily be compared to Cinderella's slippers. We first saw it on red carpets, during the fashion week and now in Christmas parties. These have been worn by the biggest celebrities such as Kendall Jenner and are taking over everyone's feed this party season.
The double-bow crystal embellishes leather mules are straight out of a dream.Who doesn't want heels that look like they have been taken straight out of a fairytale? With a pair like these you might even outshine Cinderella herself.
All Mach and Mach collections are unwavering in femininity but still have an iconic, bold, attitude. Although the high price tag, these sell out like hot cakes. They are iconic for their unrivalled detail that is embedded in the most amazing reimagined styles of several types. They are more like a piece of statement jewellery that you wear on your feet. With these sort of shoes you want to pick a complimentary outfit that is sexy and stylish but doesn't take away the attention from your heels - as these are ones to show off.
If you are looking for an equivalent of a sexy silk slip dress but in the form of a shoe, Amina Muaddi is the place to go. There is nothing more joyous than putting on a pair of sexy sandals that make give your whole look a dose of sparkle. The Gilda sandals are known for their unique silhouette and are the perfect pair of heels for a night out where you want to feel glamorous. They are destined to be taken to a party and will catch a few people's eyes - that is a guarantee. The bigger base of the heels mean you have more surface to distribute your weight and they are one of the most comfortable party heels Sachini has ever tried on.
Although we all can't wait to have in person drinks as opposed to Zoom work drinks, party season can't go a miss without keeping comfort somewhat in mind. These heels are perfect for when you want to glam up your look with a dainty sparkle but still want to remain comfortale for the whole night. This party season is all about glamour and expressing yourself in the most exrtavgant way - think of this modern day Roaring 20s or Great Gatsby time. It's quite a special moment to finally be able to release and enjoy these special moments that we can celebrate together.
This trend has taken the footwear game with a storm and these heels are selling out like never before. Jimmy Choo needs no introduction, they design some of the most iconic shoes in the fashion world. Known for their features in classic movies and tv shows like Sex and the City. Their new Averly heels are on a new other level of fabulous, altogether they are combined with a stunning design and a range of various colours. If you ever want your shoes to do the talking for you, then these most certainly will.
A party shoe is a piece you want to last and be versatile as well as being a special, statement piece that you can invest into and wear with multiple types of looks. These heels will make you feel extra special on any occassion.
Written by: Adela Makowska
Directed by: Sachini Dilanka