How to Style the Silk Cami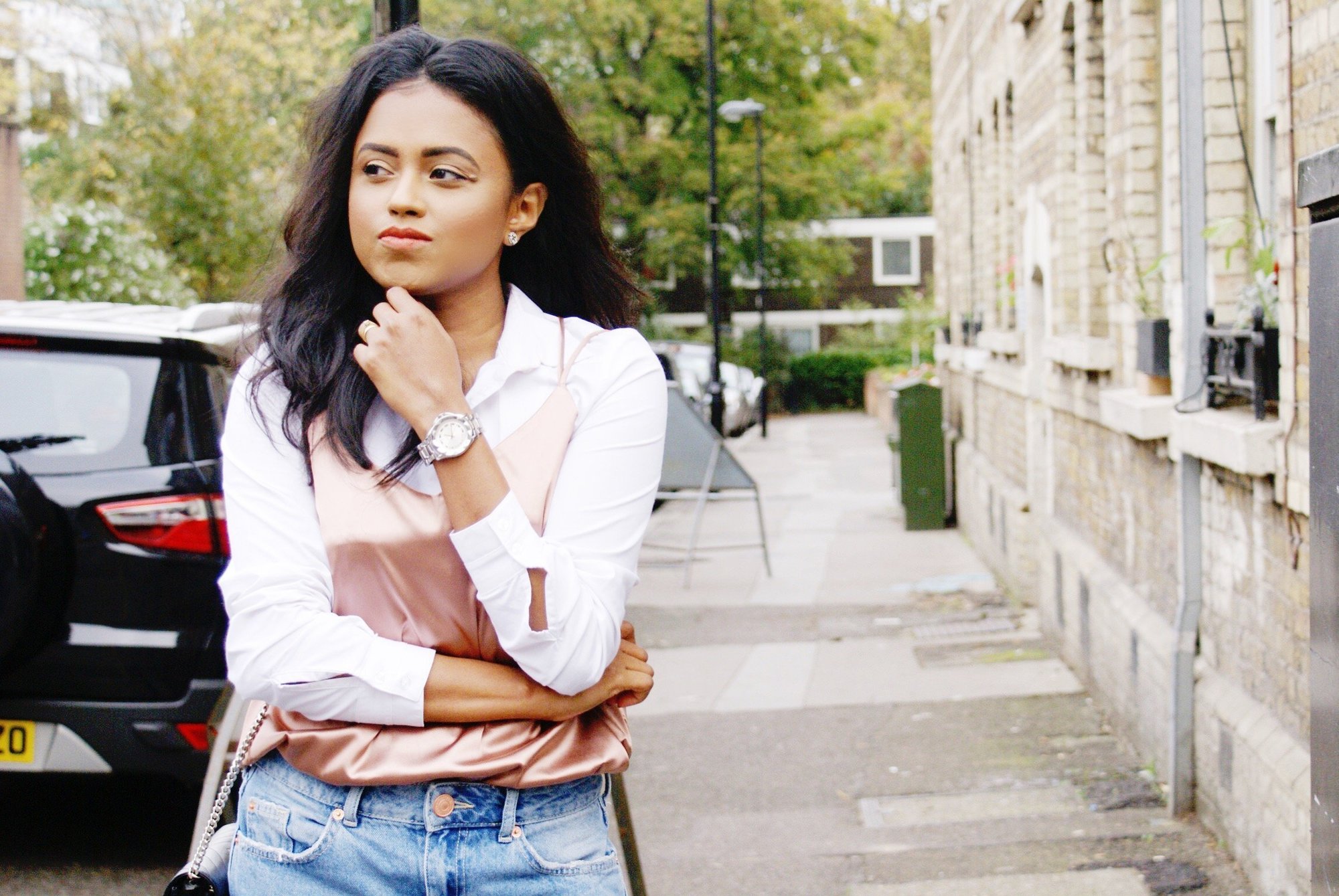 The slik cami, the satin top from the beloved summer, you are still welcome in my autumn/ fall wardrobe. So how to style the silk cami?
I loved this piece during the months of summer and I always paired them with jeans and skirts with so many different outfits. Now that the more colder months of autumn/ fall have arrived, I am more in to the trend of wearing it on the top of a classic shirt or a turtle neck jumper to layer up.
What is not to love if you can incorporate the summer wardrobe in to autumn. Especially here in England, summer is a couple of months of sunshine before we go back to the sweaters again and as much as I love my cashmere and wool, I sometimes like a change, something out of the box and this is definitely one.
It also spices up the ordinary white shirt or the high neck jumper you have. The delicate and quite feminine details of the cami give these outfits a softer edge and always adds a much needed pop of colour to the autumn wardrobe.
There is a range of options you could go for if you are in the hunt for a silk/ satin cami top both from the high ends market as well as from the high street. Few examples that I think beautiful are in the shop section below.