How to style straight jeans in Autumn/Winter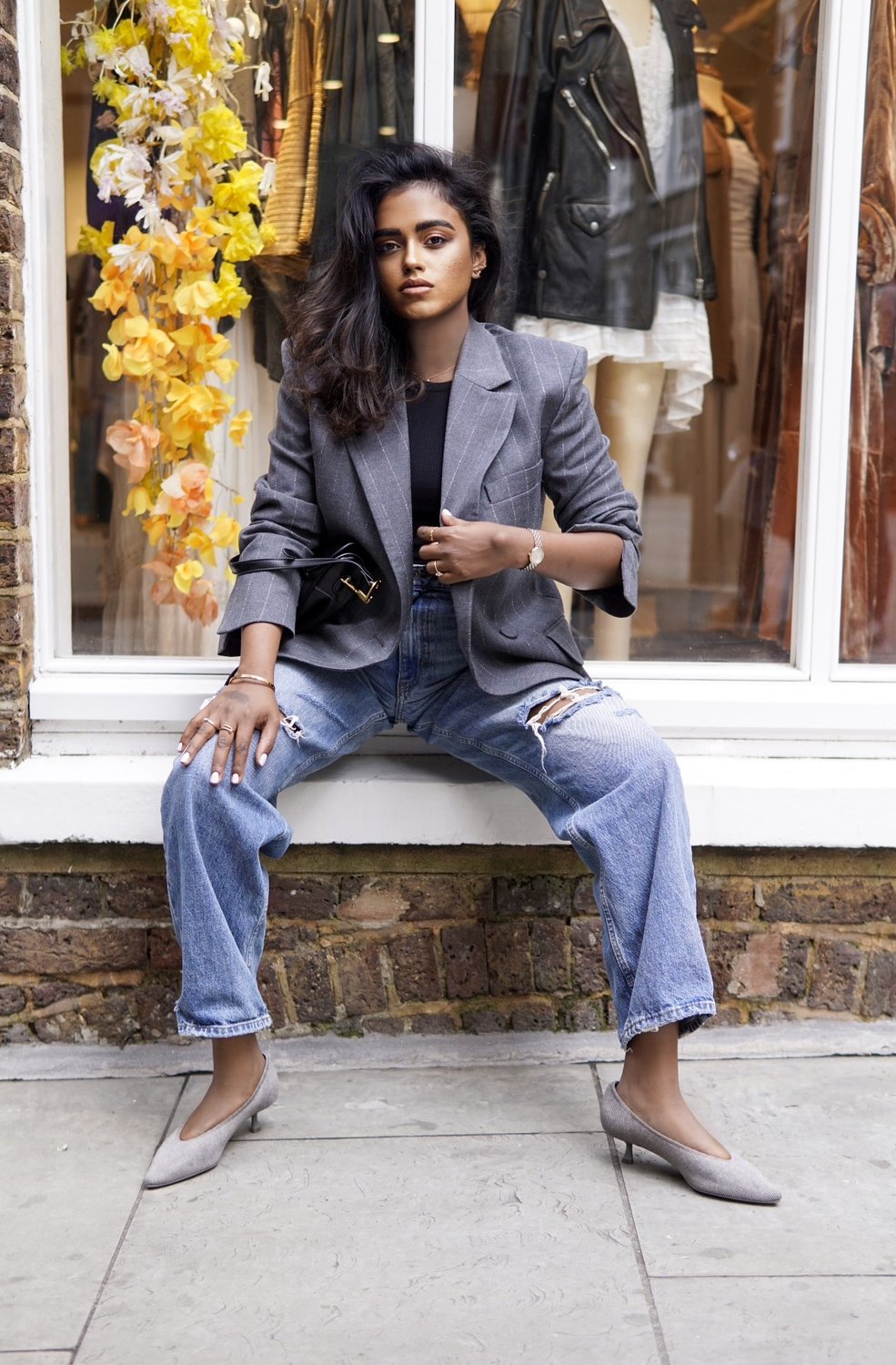 It's common knowledge that skinny jeans are worn less and less and new cuts of jeans are a lot more in fashion now. But how do you still straight jeans if you are only ever used to wearing skinny jeans? They are just as versatile and can look even more stylish than skinny jeans when styled appropriately. Straight jeans are a classic denim style and they are continuously in fashion and that has not changed for this Autumn/Winter - they are just such an easy pick for the colder seasons.
Shopping for jeans can be tedious because it's hard to get the right length and size at the waist. It's so easy getting caught up in the stress of trying on pairs of jeans when you can't right THE perfect ones. Straight-leg jeans are a practical, classic style that you can slip into for any occasion.
The choice of style and wash in straight leg jeans is so vast and you can choose anything from a light wash to a more distressed light wash. When you find the perfect ones they will quickly become your signature style. Not only are they super comfortable but can also make an outfit look extra glamorous.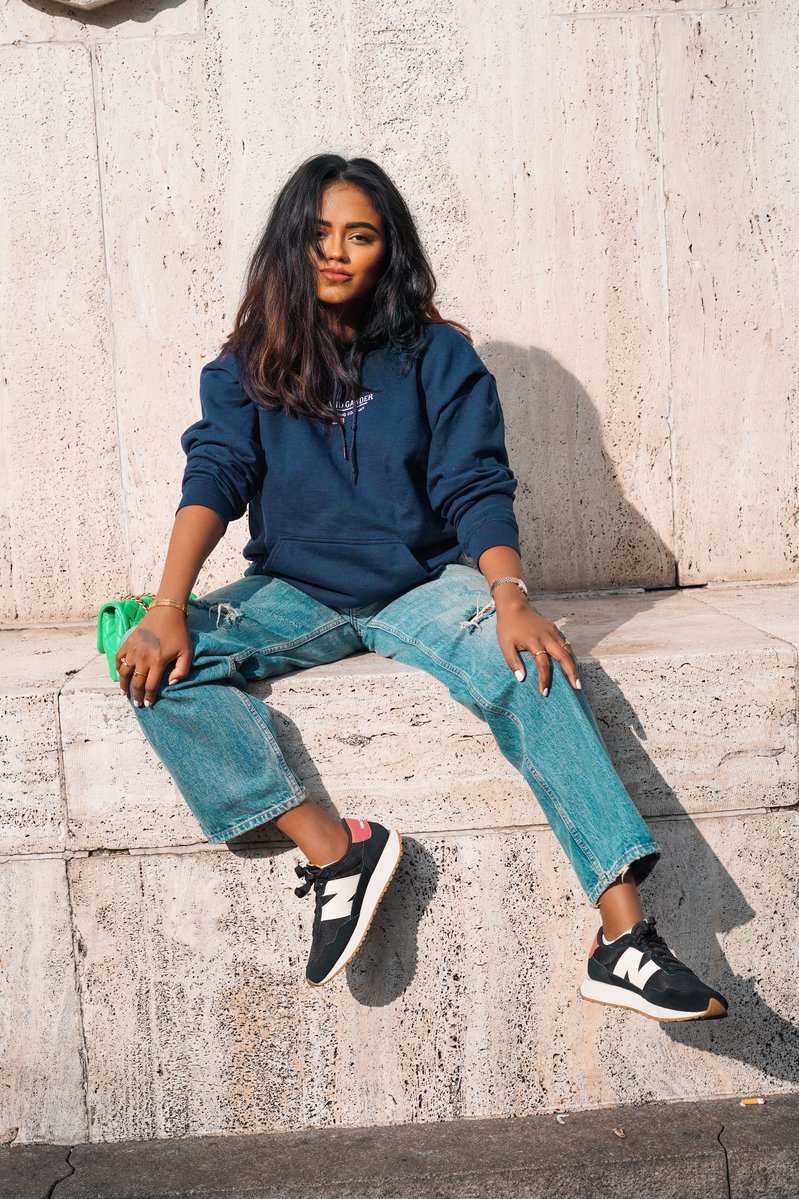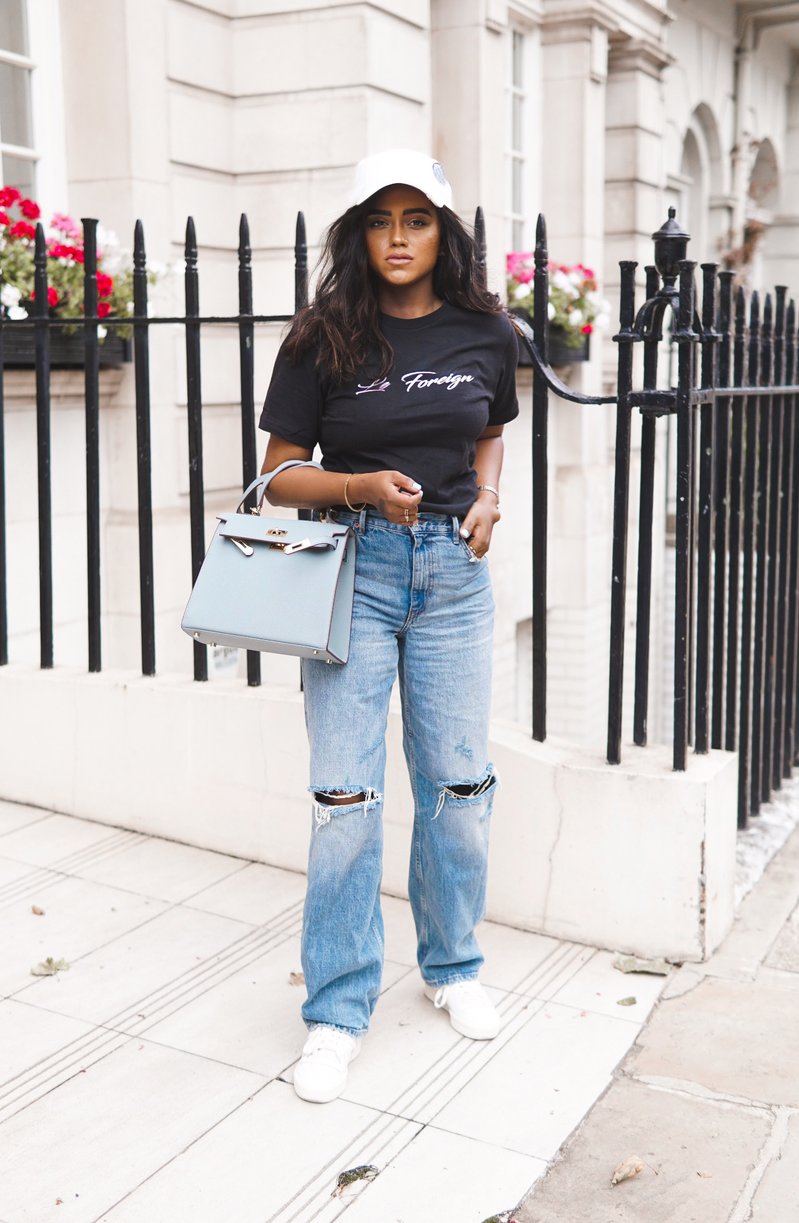 A great way to style your straight jeans once you find the perfect pair is by pairing them with some ankle boots. It's important to look at the fact that your jeans and your ankle boots cut in the right place so it's neither too high nor too low - just a few inches about the ankle. Once you get the proportions of these pieces right it's so easy to play around with the rest of your outfit depending on how you want to style yourself. You can throw over a trench or pair your jeans with a bodysuit. If you go for a white or off-white pair of ankle jeans, pairing them with boots in the same colour family helps to create a taller line and gives you an elongated look.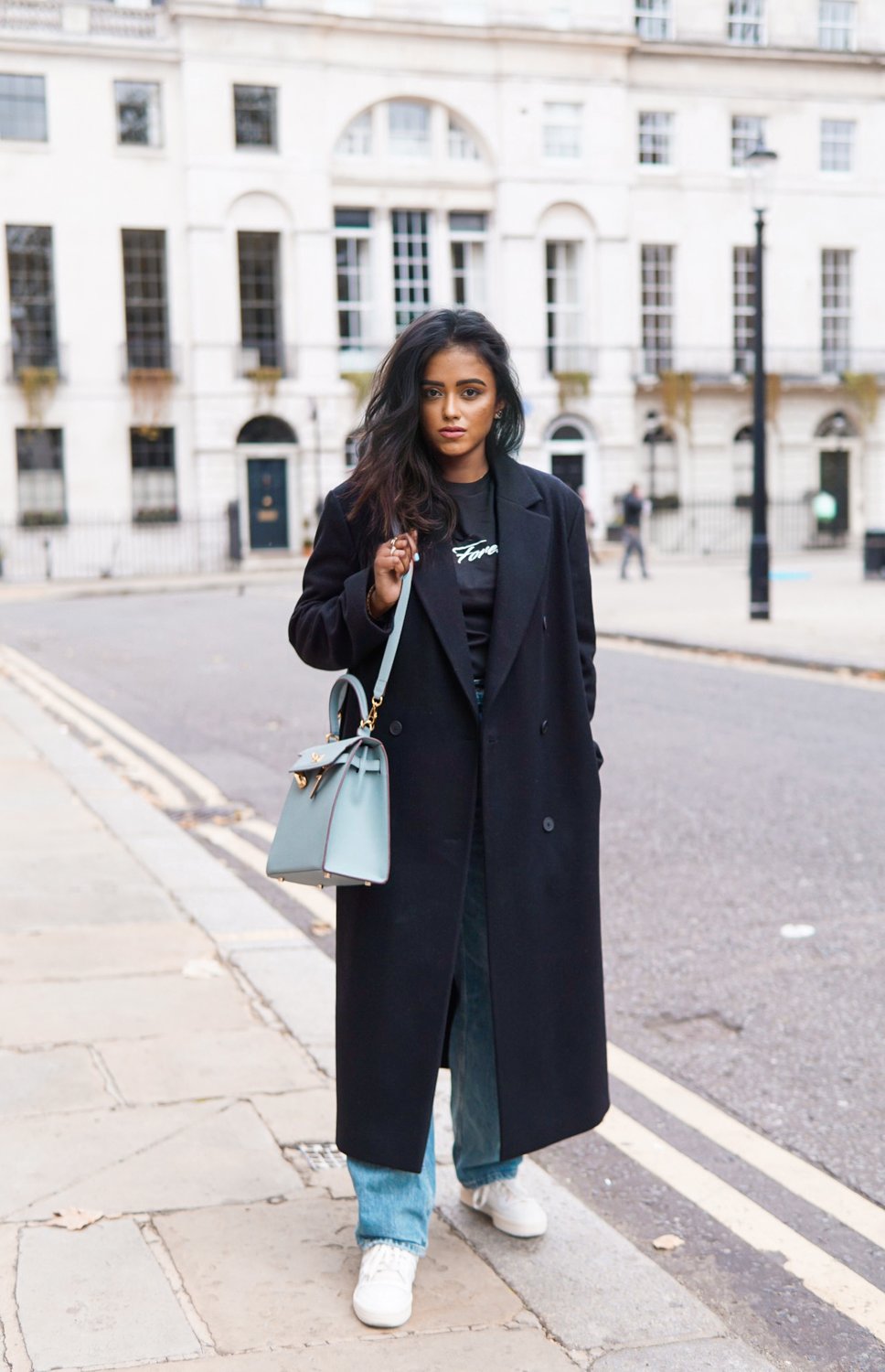 If you are the type to love a pair of jeans on an off-duty weekend. An easy pairing and a super stylish and effortless look are pairing your jeans with a baggy knit that you can easily throw over in almost any colour, and of course pair this look with your favourite pair of trainers. Alternatively, you can never go wrong with a hoodie with a mini bag for a Sunday stroll and a comfy and classic casual look.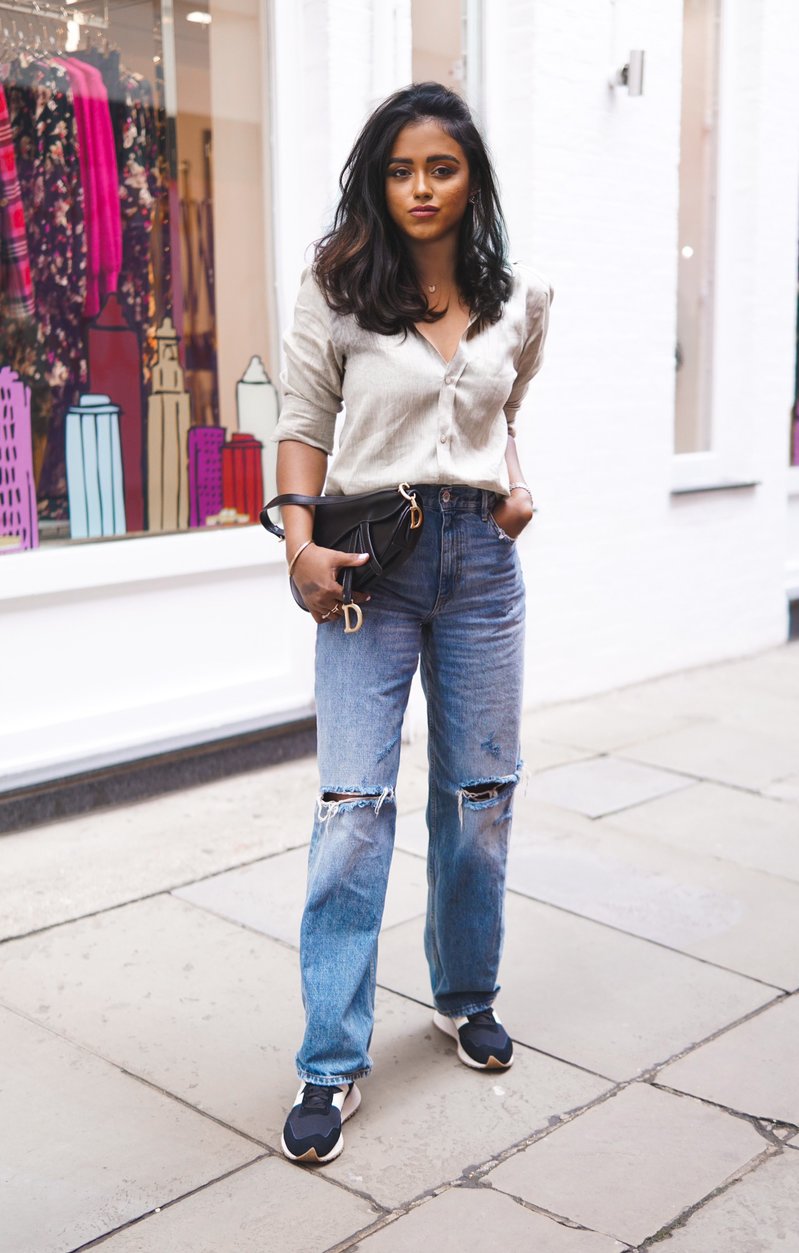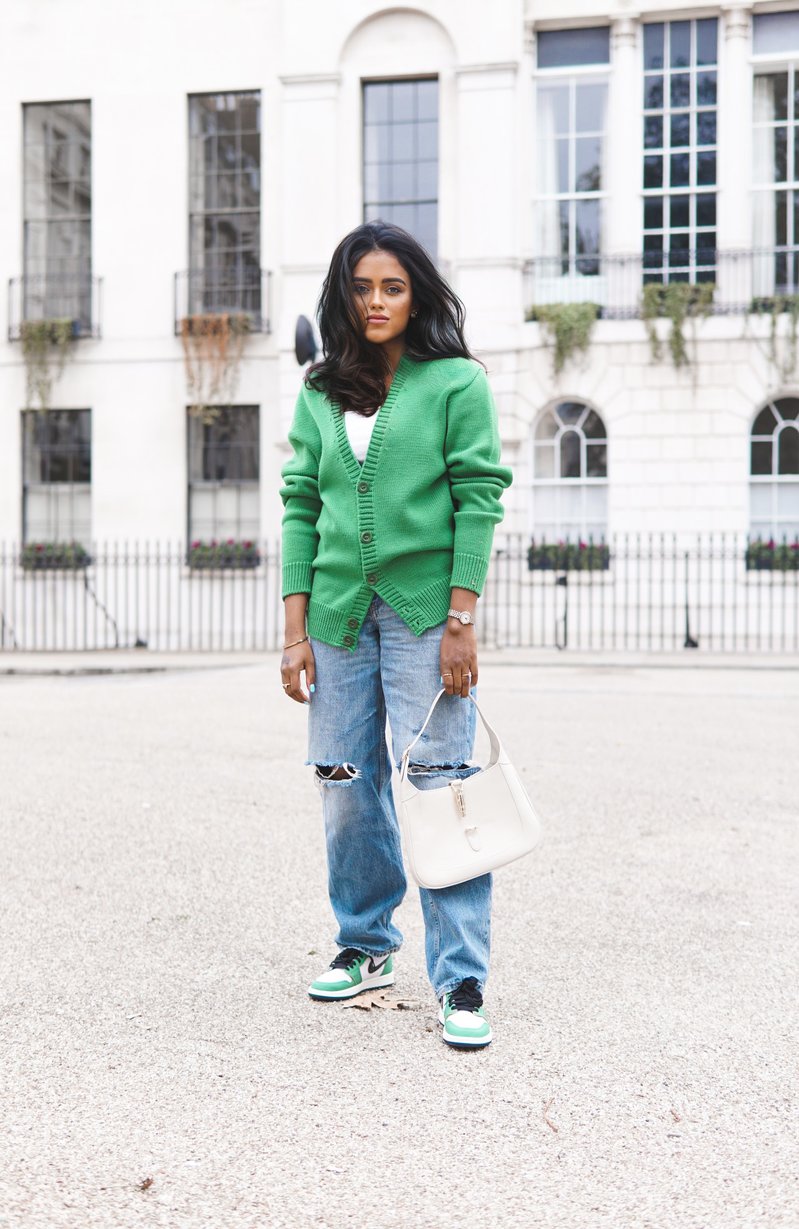 One of the best things about straight leg jeans is their versatility. Not only can they be your go-to weekend essentials but they are such an easy style of jeans that you can dress up for a day at the office or some meetings in the city. Pair your straight leg jeans with a sleeveless halter neck bodysuit in black or white and throw a sharp blazer on top of it to balance out the look of smart and casual. Not only do you look smart but you also you are comfortable and cool. Another way to style up a pair of straight leg jeans to be work appropriate is adding a boyfriend style shirt over the jeans and pairing this look with some heels for a more stylish and formal look.
This was your how-to guide with some new ways that you can style your straight leg jeans. If you had to pick one style of jeans to wear for the rest of your life, which would you pick?
Written by: Adela Makowska
Directed by: Sachini Dilanka