How to style culottes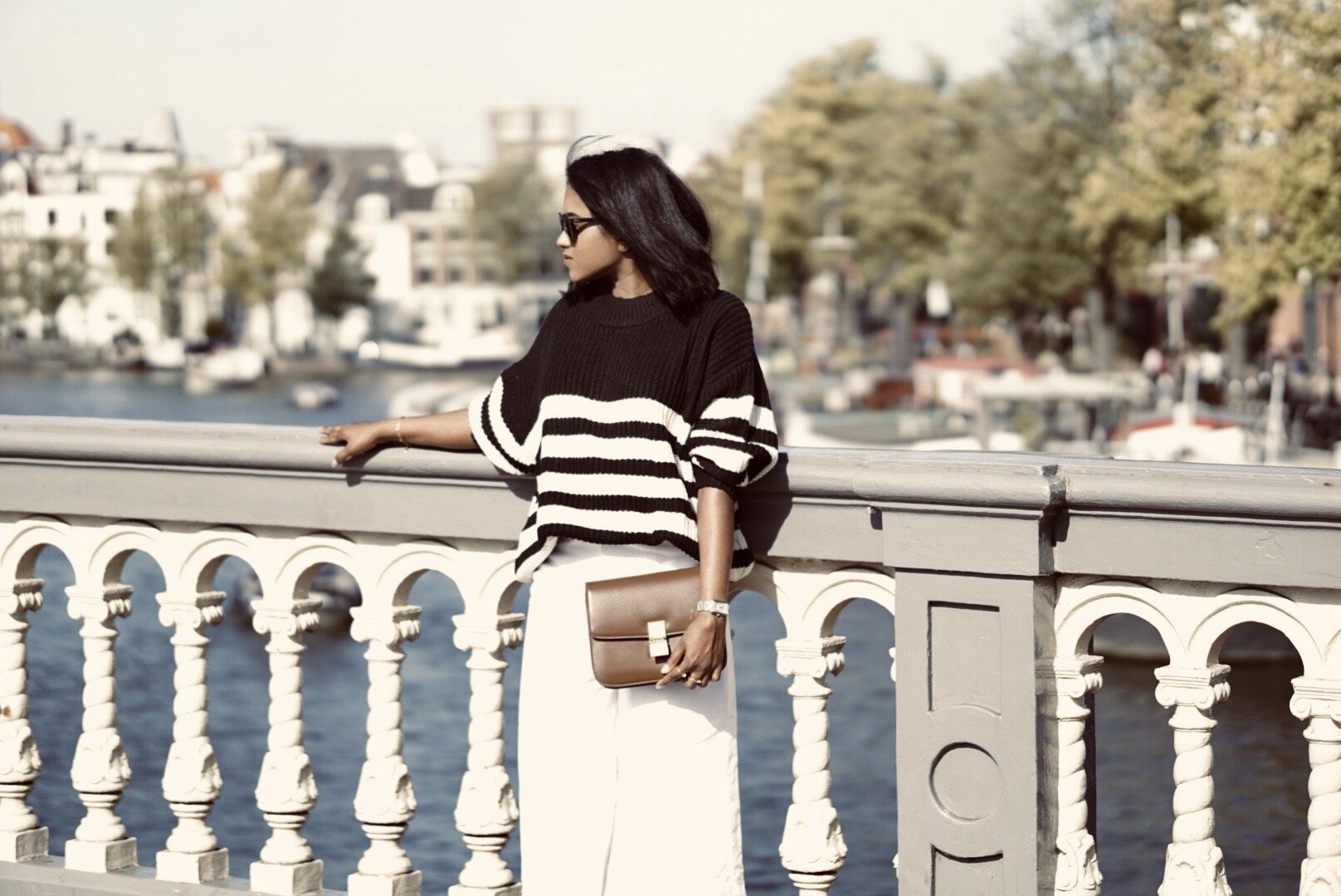 What happens when you add two things that you love so much, elongating wide-leg culottes meet the oversized stripe jumper, well it answers the question of how to style culottes. When I imagined this outfit in my head, I knew immediately this is going to be one of those love or hate outfits. I love those outfits, it is the kind of look everyone has an opinion on, you can love it, you can hate it, but you can't ignore it, it is the best kind.
I love culottes for all seasons of the year, whether I wear them with boots or sandals then always add a few extra inches to my frame. I also find them very easy to style and it is a wardrobe classic that will remain timeless. Add a silk cami top for an evening look with some statement jewellery or a crisp shirt for an office look, they are so versatile to style up and down.
Stripes and I, on the other hand, have a complicated relationship. I need to have them at the right width (of the stripe), never vertical and hopefully in monochrome. Also, I much prefer the oversized stripes to figure-hugging one as they tend to make you more horizontally wider. I would wear this jumper with a black leather skirt and high heel sandals for more of an evening look or wear it over a dress and tighten the waist for a belt for a more day-time casual look as well.
With an outfit like this, I usually keep accessories to a minimum and adding a Celine box bag in brown was an idea to switch a tad bit away from the monochrome colour palette without completely colour bombing the outfit.
Overall, monochrome and neutral tones help you create very elegant and sophisticated outfits. They also go with each other if you stick to buying this colour palette and you have a lot more outfits to choose from rather than if you bought a lot of vivid colours. I also know that while seasons and trends change, your individual style can also change, but having classic pieces in your wardrobe will always make you create different and interesting looks.