How to style combat boots for the transitional season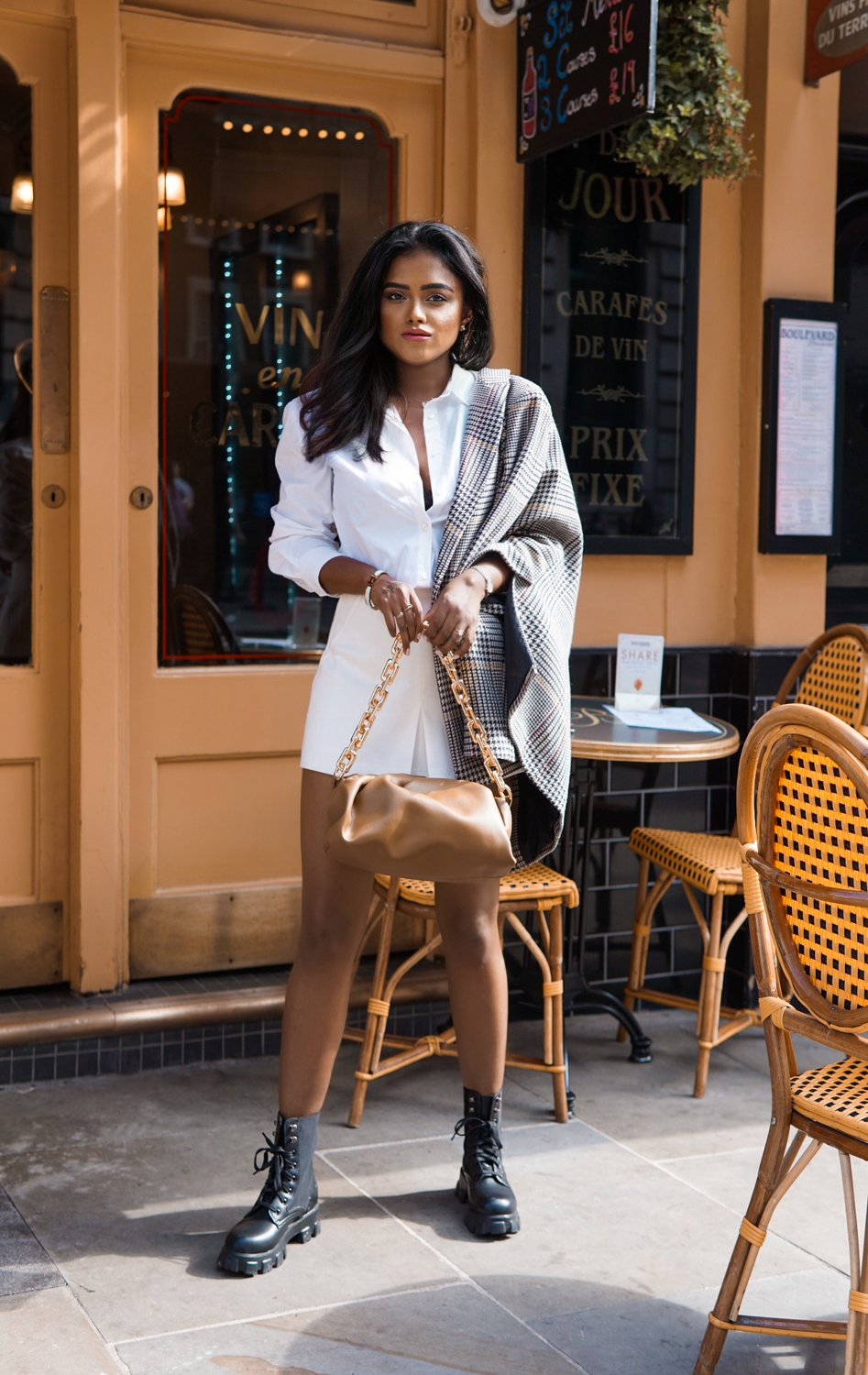 We are slowly and begrudgingly tucking our summer wardrobe away and having to look into how to dress in this awkward transition period from summer to autumn. Combat boots are the must-have shoes for Autumn that make a return into everyone's everyday wardrobe yearly. They are a staple shoe for this transitional season that can easily last you through the season until winter when in need of something to wear in rainy places like London. It's a classic shoe with associations of being edgy and a bit more eclectic than your other essential shoes. With their timeless look they are perfect to style up with either dresses or trousers outfits. If you are feeling bold then Miu Miu has the hottest platform chain boots that would catch anyone's eye! They are definitely more of a statement shoe rather than something many of us would choose to wear everyday so if you have an event or special occasion where you want to look edgy and unique these are a worthy pair to invest into this season.
This is your guide on the hottest ways to style combat boots for the transitional season.
The trick with investing in the right pair of combat boots for this season is to look for ones that you can easily toss on with anything from trousers or a stunning dress (or skirt). These flat comfortable shoes can stand the test of changing weather in the transition from summer to autumn but also making your outfits that much more interesting than a barely-there sandal…
You can't go wrong with pairing combat boots such as the Dorothee Schumacher Chic Wilderness combat boots but you have to take into account the length of a dress so that you don't make your legs look too short. By styling your favorite flirty and feminine dress with rubber sole with metal detailing combat shoe your outfit's entire vibe will be entirely changed - not to sound biased but definitely for the better!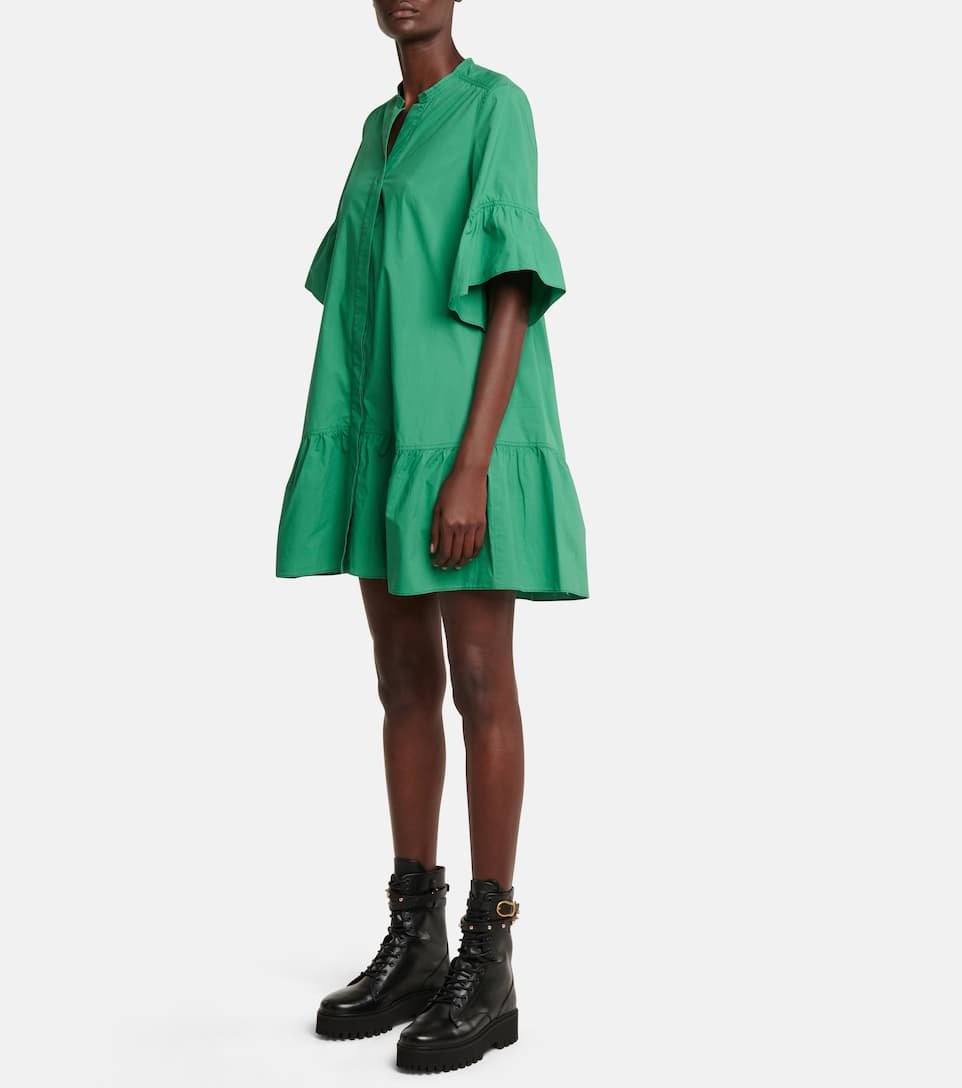 A personal favorite and the ultimate classic staple in everyone's wardrobe. The bootcut cropped jeans and combat boot combo… You want to choose the perfect bootcut jean that will show enough of your boot as especially if you are wearing the Valentino Garavani leather boots the last thing you'd want to wear is jeans that would cover the embroidered floral cut-outs… You can take a look like this from anything like a daytime walk or shopping trip or style it up with a dainty strappy silk top and head to a cozy London bar in the evening. Although many fashionistas are furious when seeing you cut your own length with a look like this, a jeans and boot look always grabs my attention especially when styled with an oversized shirt or elegant rollneck sweater. Do you have a favorite way to style a jeans and boot look?
MINI SKIRT AND MATCHING BLAZER SUIT
A blazer suit outfit looks amazing - always. However, when styled with a bold boot it elevates the whole outfit to a whole new level. I love a blazer suit because you can easily get away with wearing this for any occasion and it's one of the top feel-good outfits that I can always count on. Paired with a cute mini skirt that matches the blazer to be prepared for the hotter and colder moments of the autumn transitional season. There's no other way of saying it but combat boots are the IT shoes every autumn and that has not changed over the years so if you're debating investing in a pair of the uber-popular shoe that is the PRADA Monolith combat boots that championeered all of last season. Their thick rubber soles and laces make any outfit look super trendy and hip. The associations of combat boots being cool and edgy stems from the 80s and 90s punk movement that wanted to reject the traditional ways of dressing and although we all have now freedom of expression in any part of the world they still have that longstanding reputation of being bold, statement shoes.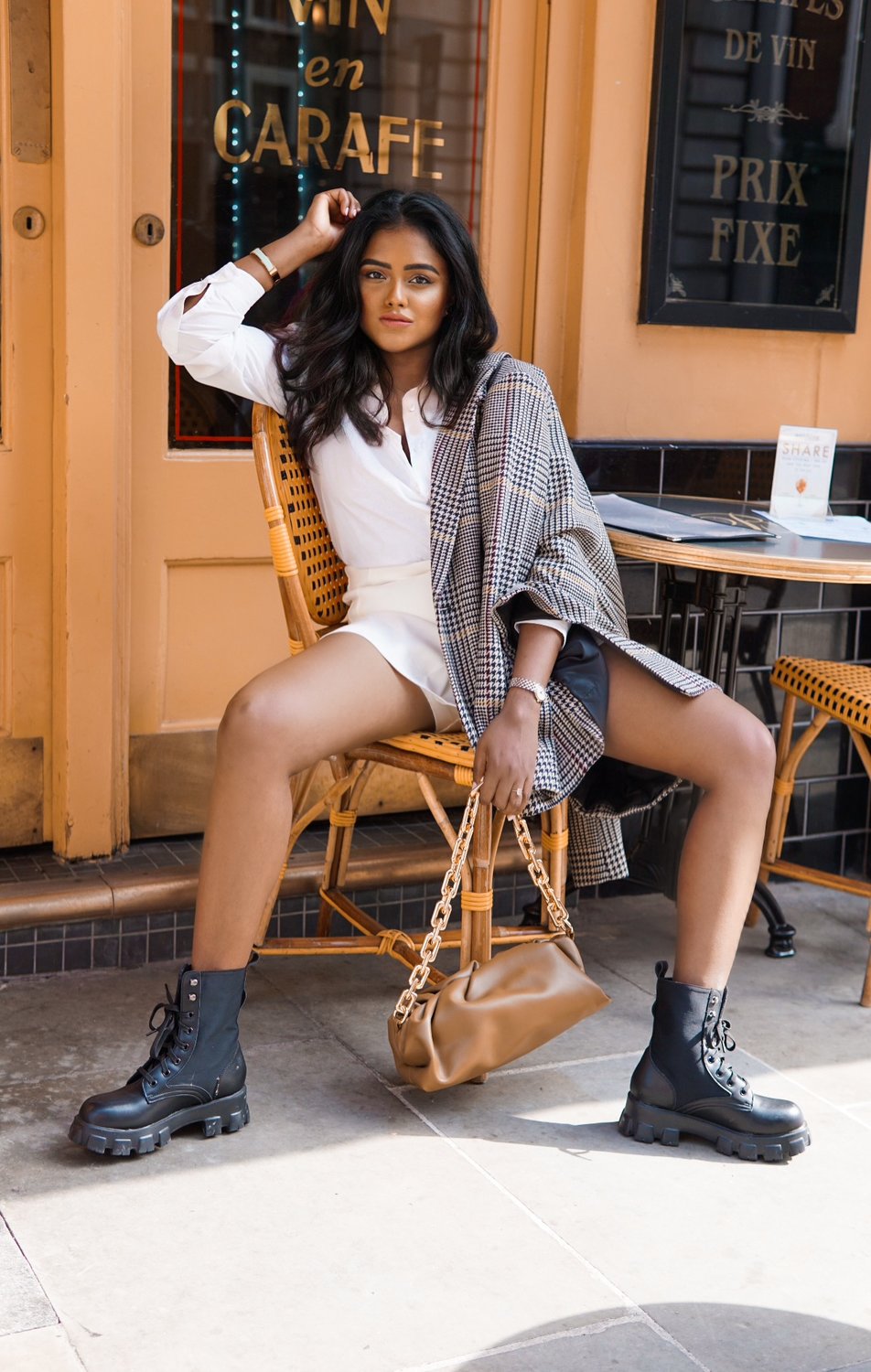 Written by: Adela Makowska
Directed by: Sachini Dilanka