How to Style a Vintage Jacket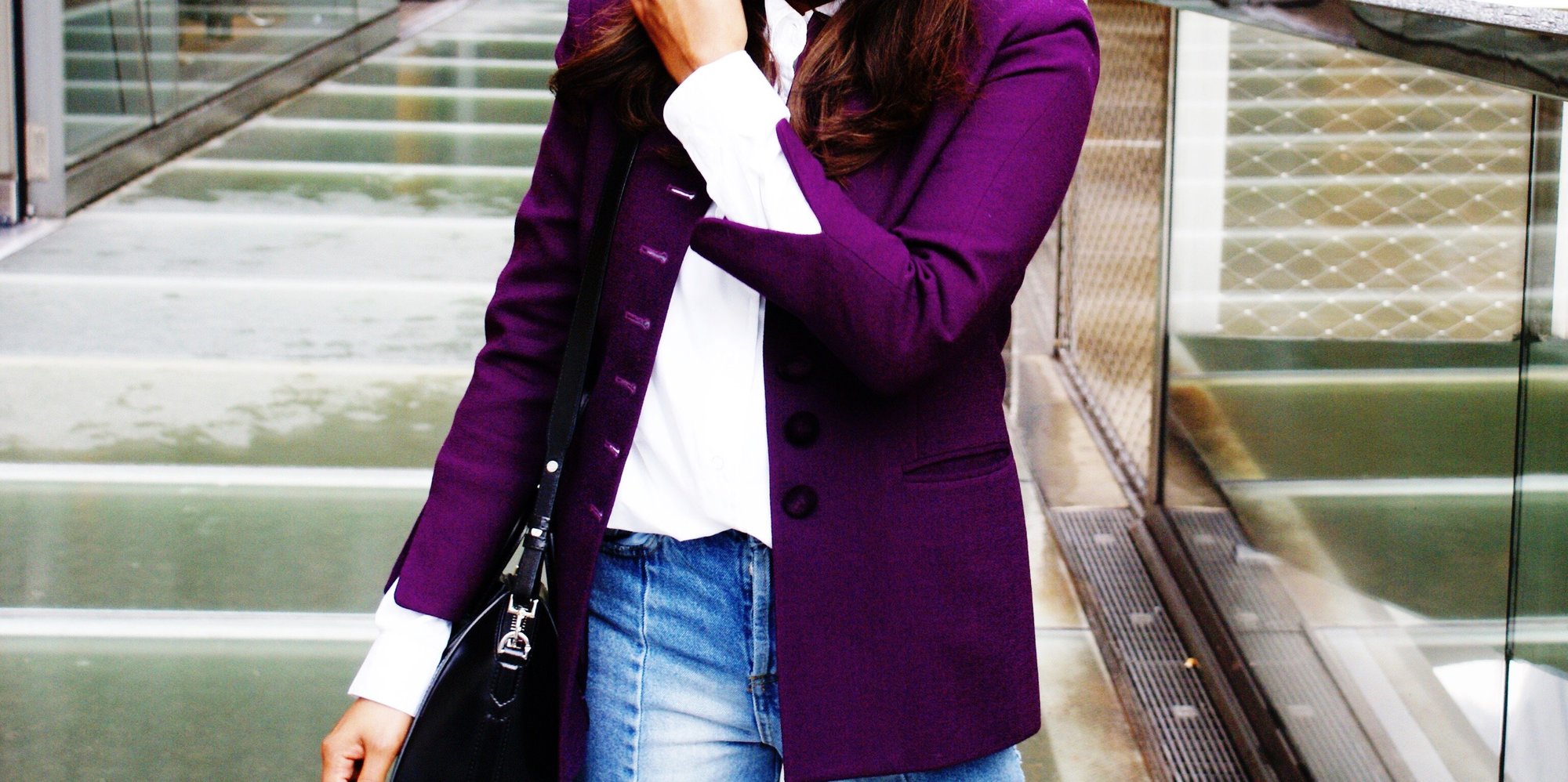 Getting my hands on the perfect Vintage Jacket was a dream come true. It fulfills my thirst to style like no other. This stunning lady in Plum Purple is by Christian Dior. It has been so well looked after that I hardly see any signs of wear and tear, so it feels like a brand new jacket with a look of elegant vintage style.
Of course, there are so many ways to style this Dior jacket, but my first and most favorable way to style it so that it brings in a lot of contrast. As a vintage piece, it is quite strong as if it has a strong personality. So I can fearlessly add as many modern and risky touches as I like but it will still dominate the outfit, just how I like it to be.
How strong it is as a piece depends on many variables such as the pattern, the color, the fabric and of course the era. The stronger the vintage piece in question, the more you can play with the modern additions to the outfits and the final outcome is in perfect harmony of past and present times.
So off I went with a pair of washed girlfriend jeans (as I prefer them to boyfriend jeans) and with an oversized men's white shirt.
I wanted to loosen up the rigidness and grandness of the jacket but keeping it looking chic and stylish. I paired my Gucci Jordan loafers with it to make it a truly comfortable day outfit to stroll around in London with my Givenchy Antigona finishing off the look with a boyish touch.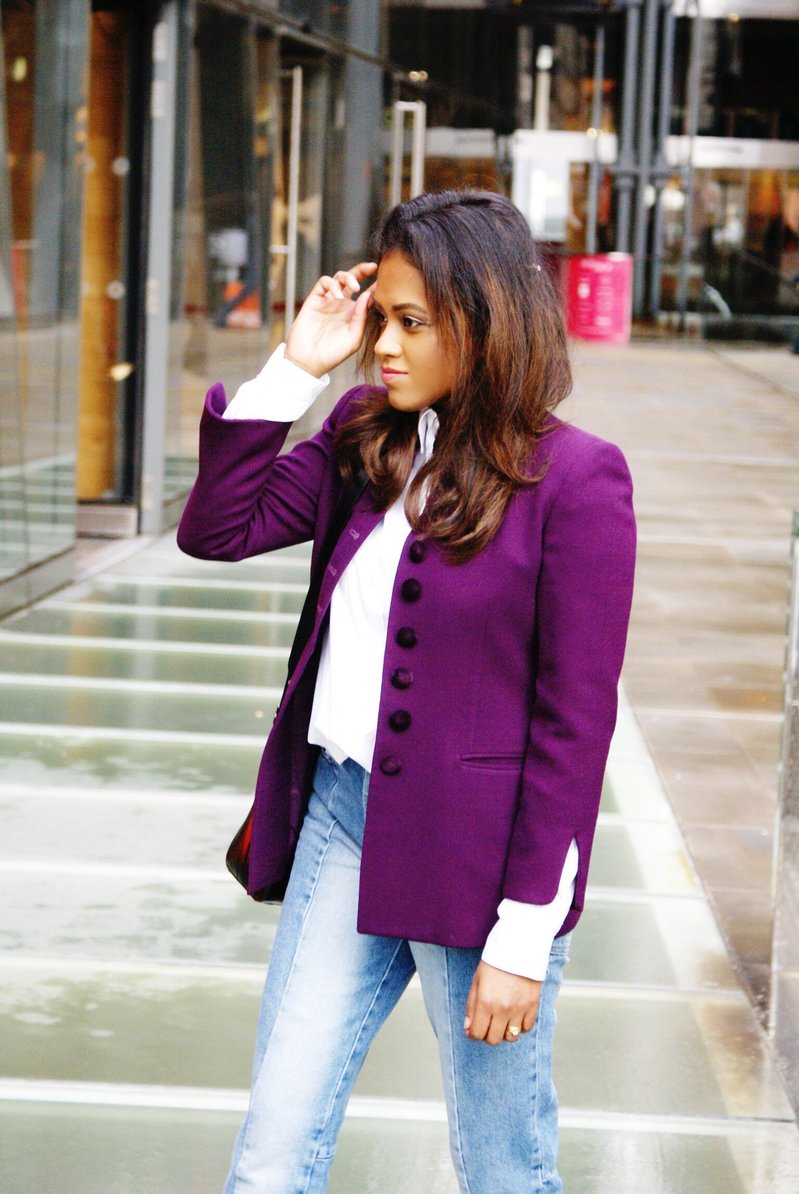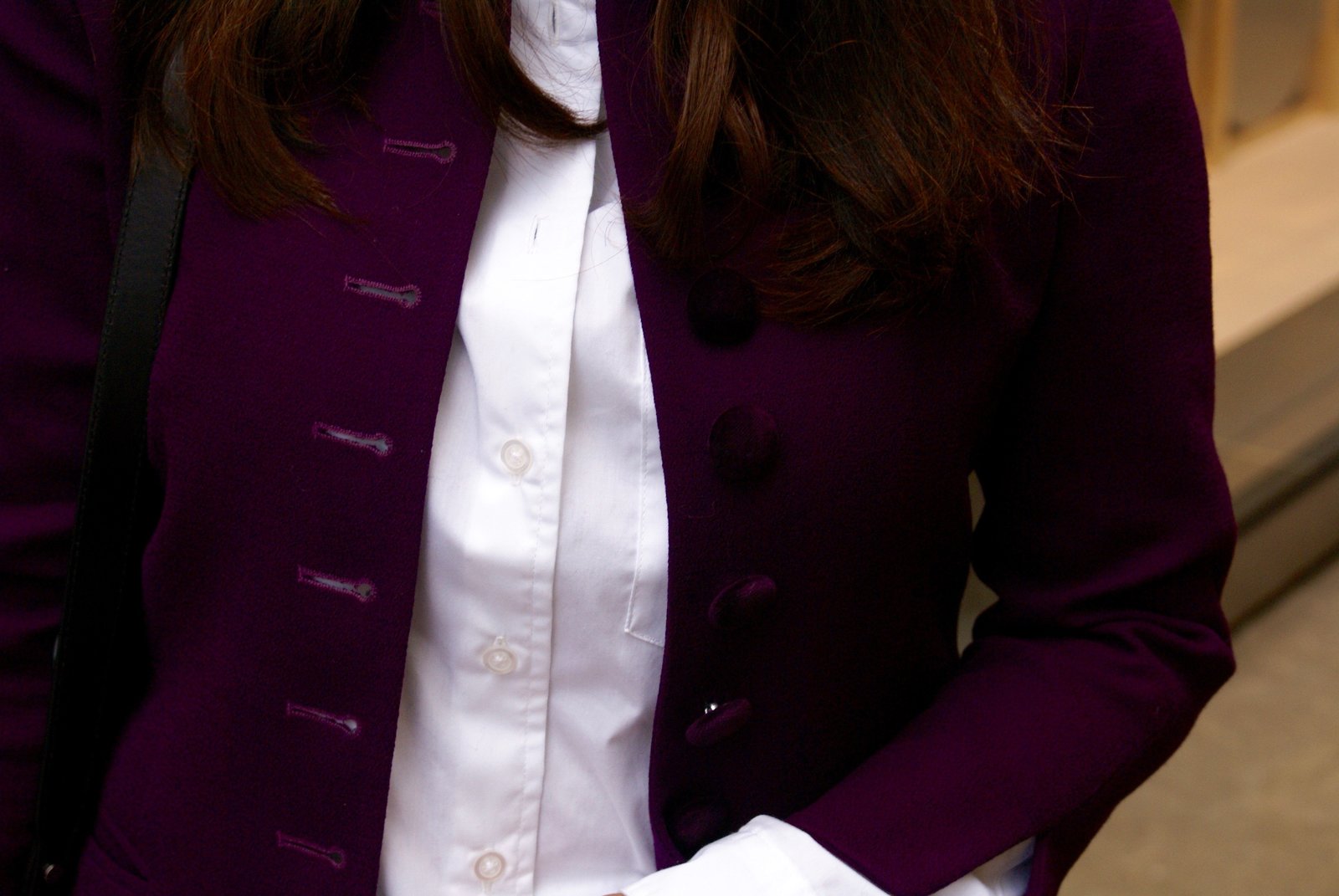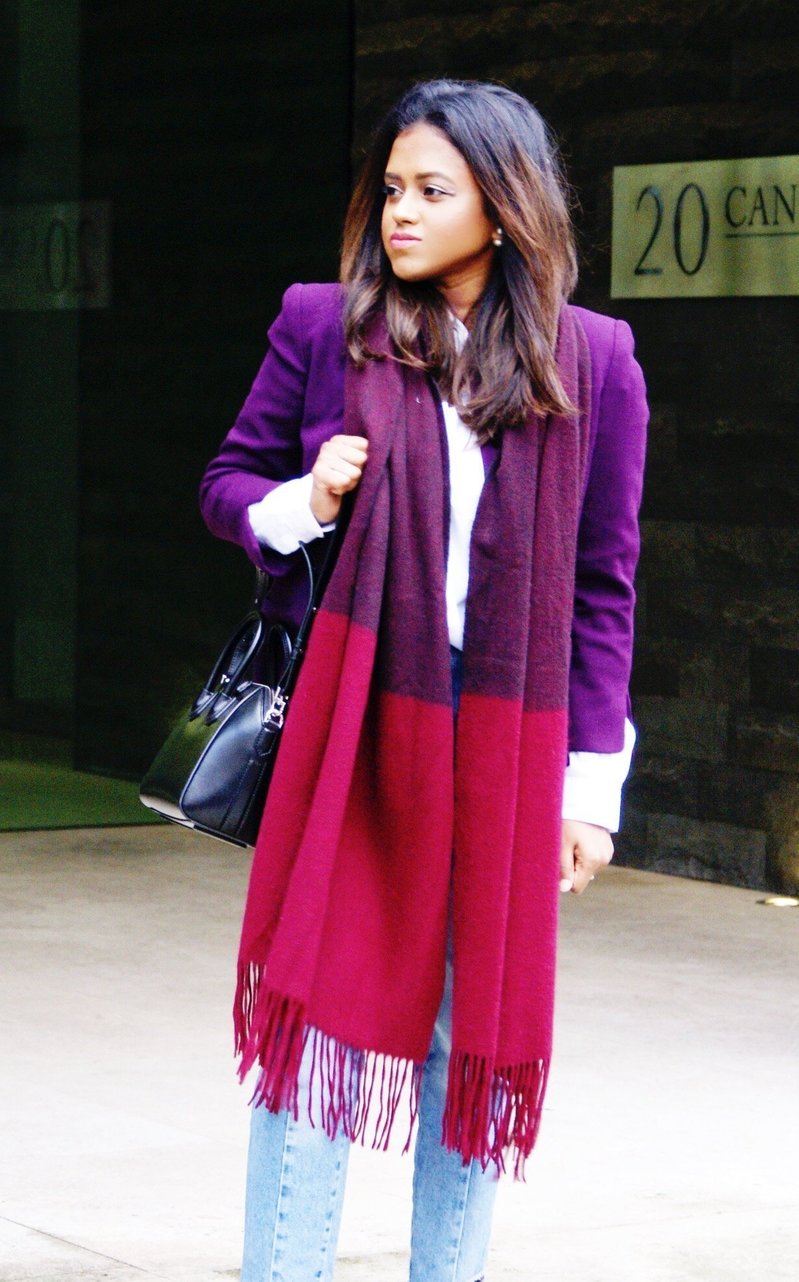 Unless the vintage piece in question is a jewelry piece, I love leaving it bear, exposing it to the modern day locations and let the Jacket do the work. It usually is the center piece of the outfit so adding jewelry is a distraction to your day journey of going back to the 70s or 80s.
I also think that there is a very understated elegance in a look where there is no or minimum jewelry as if the clothing really is telling a story of style. It is quite Parisian and timeless!
Vintage jackets in my wish list