How to style a Silk Satin Midi Skirt this Summer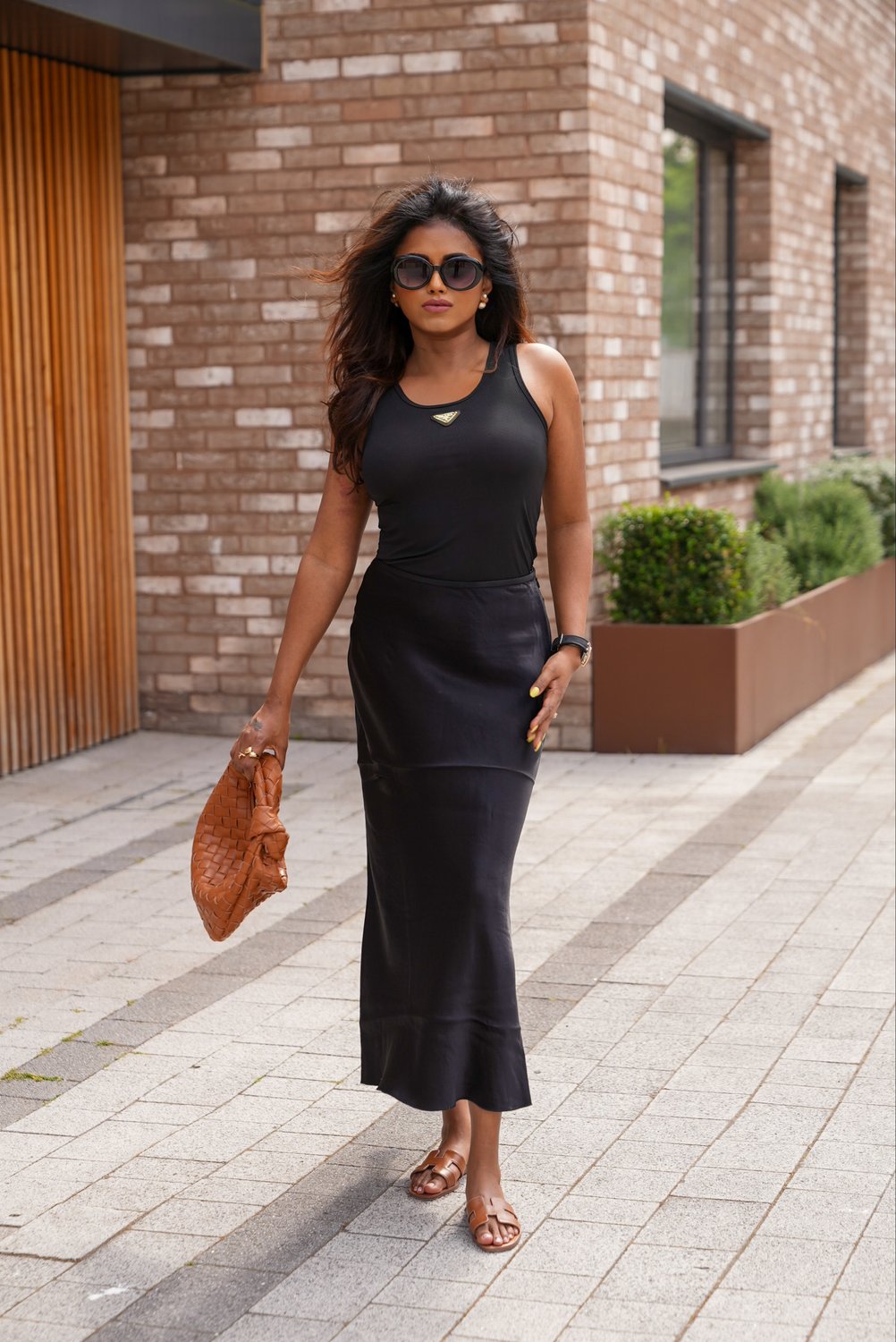 Midi skirts are trending in the summer and on top of that silky and satin fabric midi skirts are on the very top of that trend.
So many of you have asked me to show you how I would style a classic midi skirt in silk or satin, and I think the start to styling a midi skirt is to get a really beautiful classic skirt in a neutral colour and then pair it with a tank top or a sleeveless tight fitting top two accentuate how flowing the skirt is. After all, it is all about proportions and you want the skirt to stand out. You could also mix into trends at the same time and where a waistcoat with your midi skirt. This is perfect for work, as well as for business meetings and anywhere you want to look smart.
And one thing I would say is that if you were going to tuck anything like a shirt or a jumper into the silk skirt it often can look very bulgy and the fabric of the top can make an unflattering shape around the waist so stay with crop tops, or stay with a top where it only just about touches the waistline of the skirt.
I personally like wearing halterneck tops which are in a darker colour, such as black or dark grey or navy, or even a dark green with a beautiful flowy skirt in cream. Really showcases the skirt and put all the attention into the shape and movements of the skirt. I also think the halterneck is quite flattering to wear with something that has exaggerated shapes in the bottom, so it's a perfect combination. I have linked all of my favourite skirts as well as a lot of tops that will go with those skirts down below. I hope you guys enjoy it!
With a waistcoat or a blazer