How to rock a suit in Summer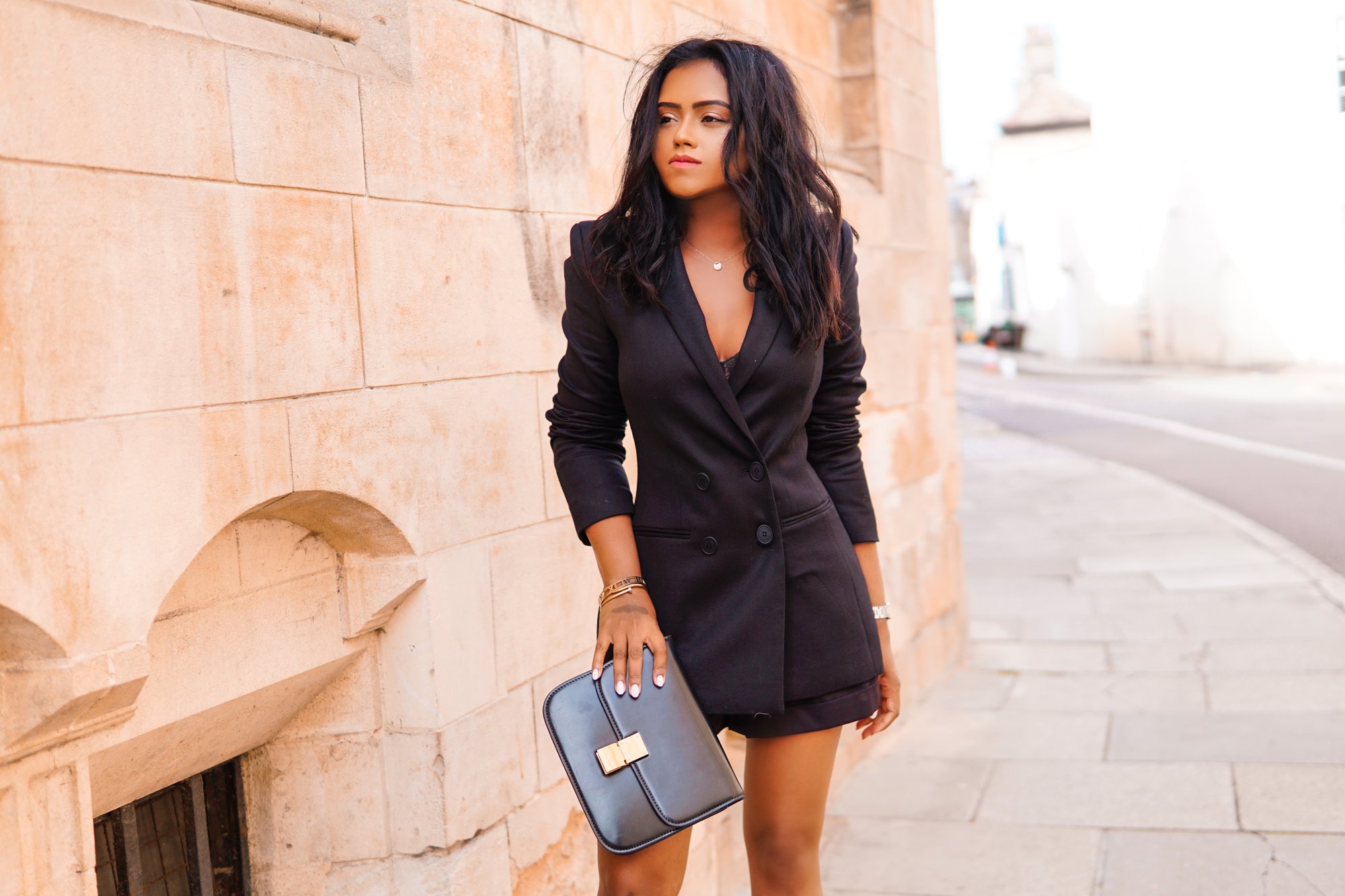 This post is in collaboration with Saint+Sofia
Suits don't have to be a thing in the winter. They are as versatile and can be worn throughout the year to showcase power, confidence and style when it comes to business and work. I love wearing suits throughout the year and summer suits are so much easier to wear and travel with than winter suits. They is to make those slight adjustments and go for the right fabrics and cuts and summer suits are just as sexy and powerful.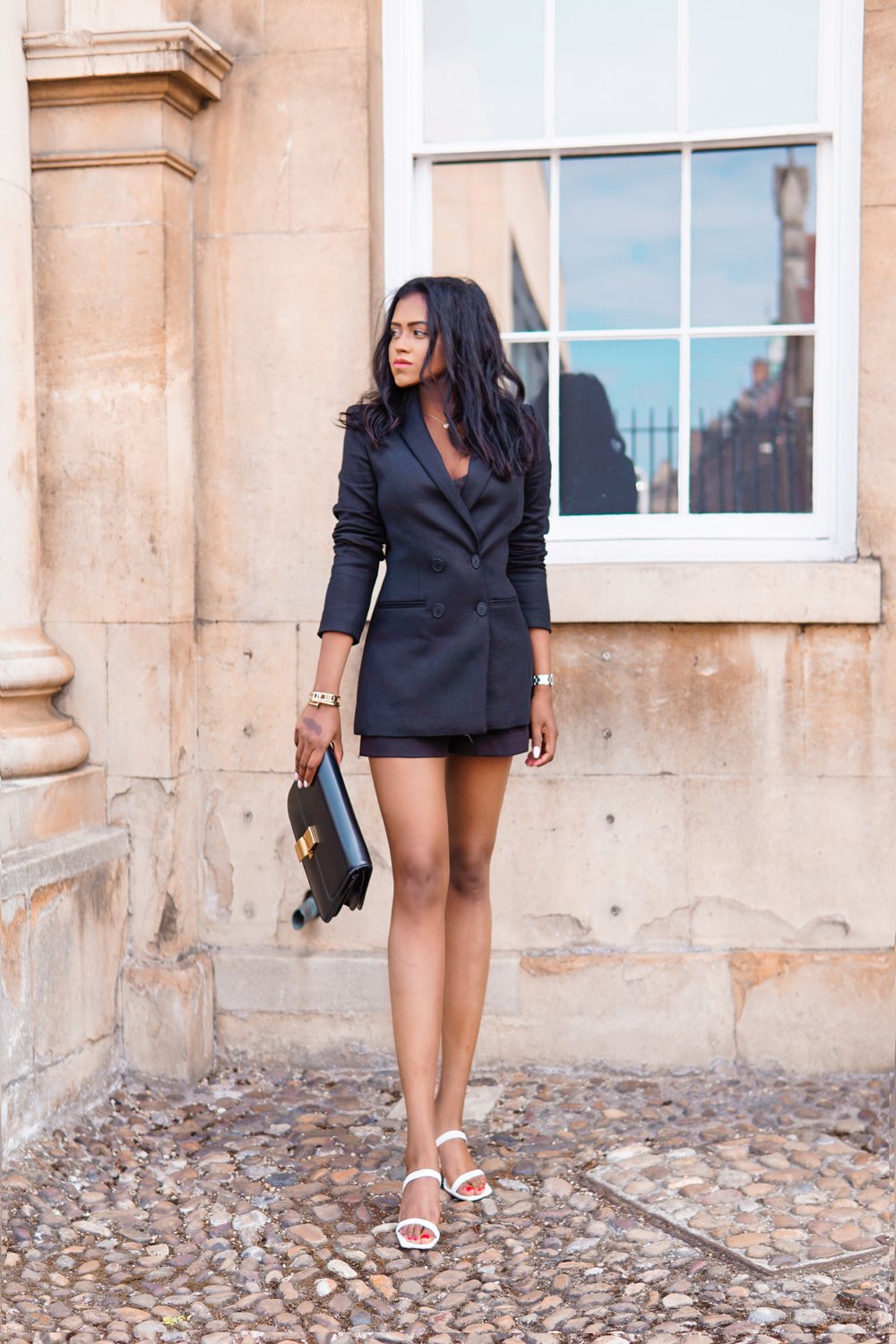 The best thing you can do to a summer suit is to swap your trousers or the skirt with a pair of shorts. This immediately makes the suit very summary and gives you legs and breathing space.
Go for cotton or linen materials like the suit that I am wearing here. It allows your skin to breath and adds a subtle summery touch. Black cotton well-made suit for the evenings or a light coloured lined suit for morning meetings are perfect for the summer.
Would it surprise you if I say wear nothing underneath? Well, it is up to the lady who wears it but I tend to wear either a silky cami or a well-cut bra especially if it is an evening do. It means you won't end up sweating and adds that extra touch of sexiness in a subtle way.