How to do the color-pop rush trend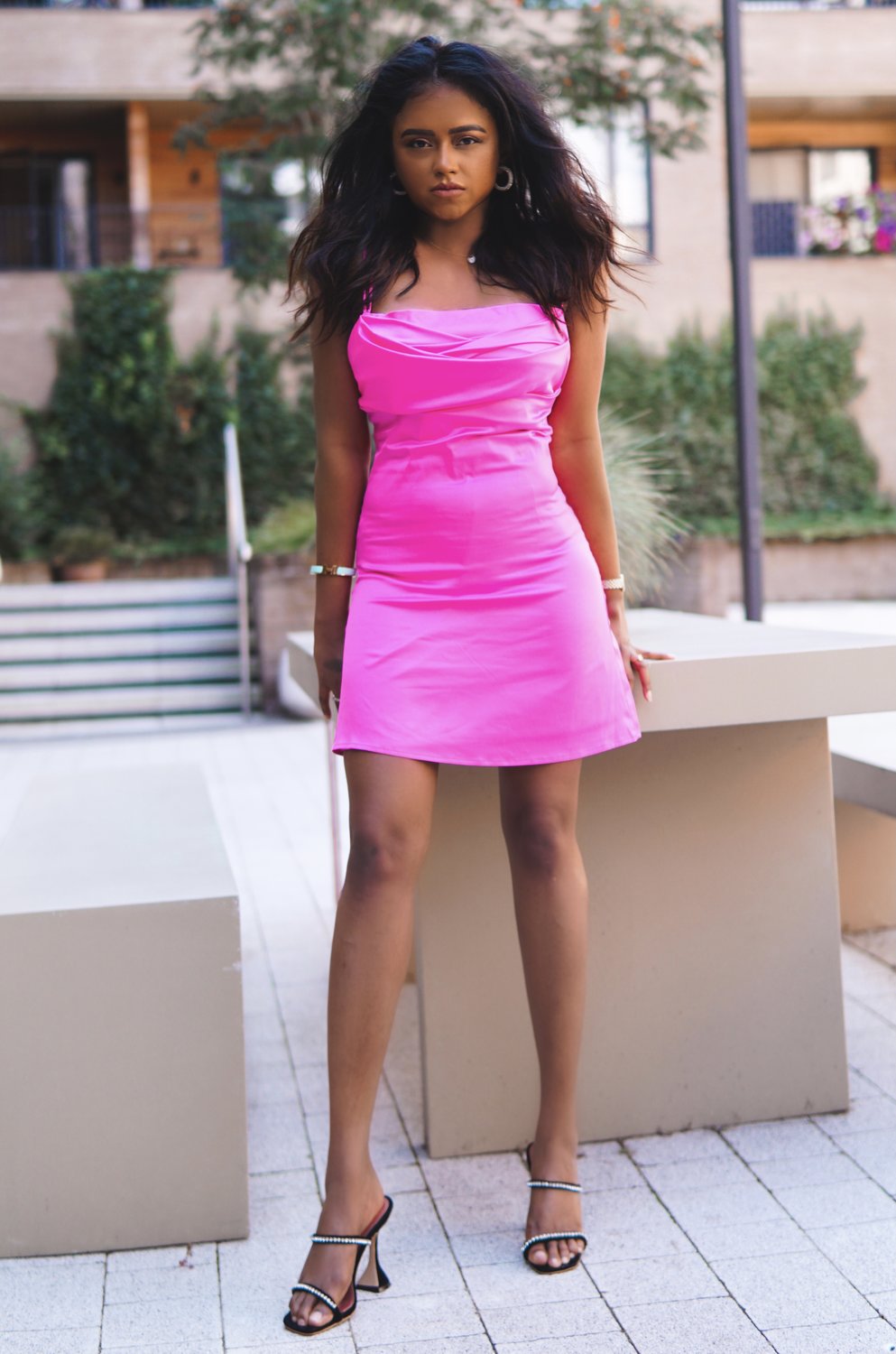 It is time to add some of that summer fun to our wardrobes after a year of loungewear and jogging bottoms. I couldn't love the colour-pop trend of this summer more, it has come at the time when we're all excited to get our going-out outfits out of hibernation.
Fashion is meant to bring joy and don't we all need as much of that now more than ever, after the past year?
DE LA VALI FRISCO MINI DRESS
One of the summer pieces that I adore this year is my silk De La Vali hot pink dress.
As the iconic Audrey Hepburn has once said 'I believe in pink' - and so do I.
De La Vali is a female-founded womenswear brand focused on the recreation of bohemian culture. Their brand is celebrated for creating luxe, statement pieces that can transcend from anything to a beach to a bar in the evening.
When investing in designer pieces one of the things I look out for is versatility, especially within my statement pieces. Outfit repeating is normal, let's not let the fast fashion industry make us believe otherwise!
It's so easy to style this dress in different ways, you can slip an oversize shirt over it or throw on a blazer too...
The best things about fashion is being able to play around with the different ideas you have, getting creative and seeing what will come of it.
I am the biggest advocate for using fashion as a form of self-expression and choosing whatever fits your desires and what you feel best in. I feel as though this year the color-pop rush trend is a celebratory way of expressing ourselves and experimenting with colors in post-pandemic style. Does anyone agree?
VALENTINO SILK TAFFETA SHIRT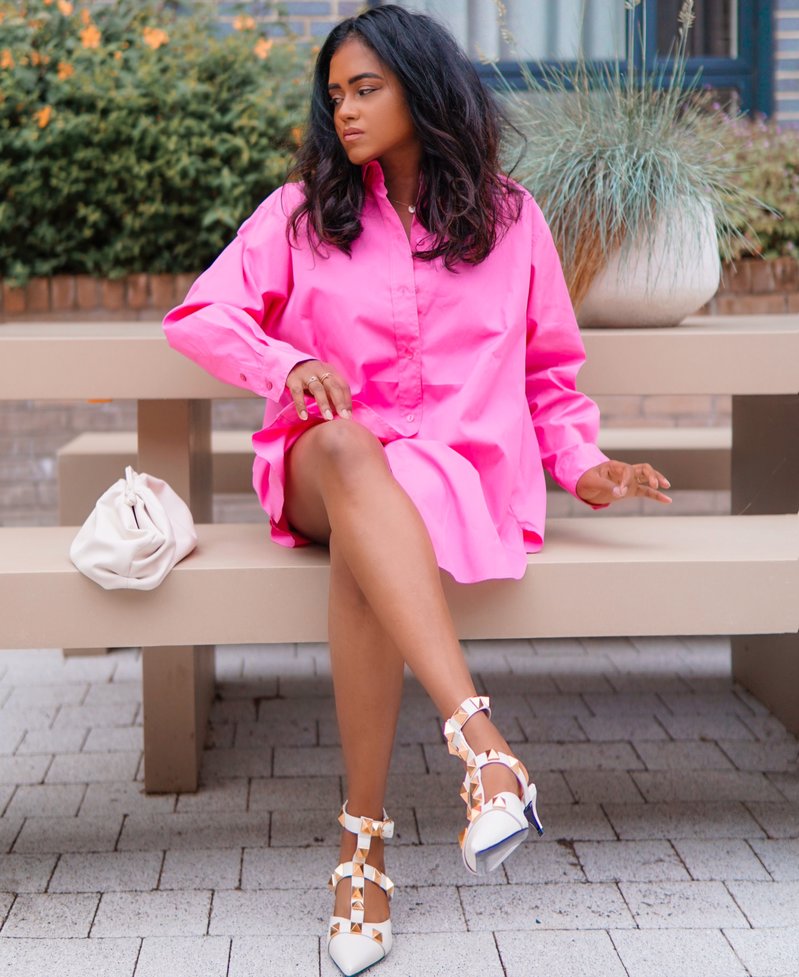 As seen in the Spring/Summer 2021 runaways this year there is a range of designers jumping on the color-pop trend. There definitely isn't a shortage of clothing pieces to choose from for this trend.
One of the classic examples of another amazing statement piece is the hot pink Valentino Silk Taffeta shirt. The oversized fit has endless versatility that you can dress down for a daytime outfit or slip on a pair of heels and enjoy the shirt in evening settings.
Punchier outfits being hot right now you've probably seen them all over social media... Even celebrities are on board this trend. We saw the amazing Kerry Washington stylish limited-edition Argent x Supermajority suit, what screams girl boss and female empowerment more than a suit?
And no amount of pink is ever too much, right?
It might just be a placebo but wearing vibrant colors makes my whole day feel a lot more high-spirited... Can't be just me that feels this way?This has been the perfect way to switch up season staples and if you're avoiding doing a full pink look, there is no shortage of pieces that can add that pop of color to your outfit without making it too overwhelming.
JACQUEMUS LA ROBE SAUDADE DRESS
We have seen Jacquemus start the hot pink trend with their La Robe Saudade hot pink dress that sold out within days of being released… Are we surprised? The absolutely gorgeous dress has everything - it's feminine, sensual, and striking.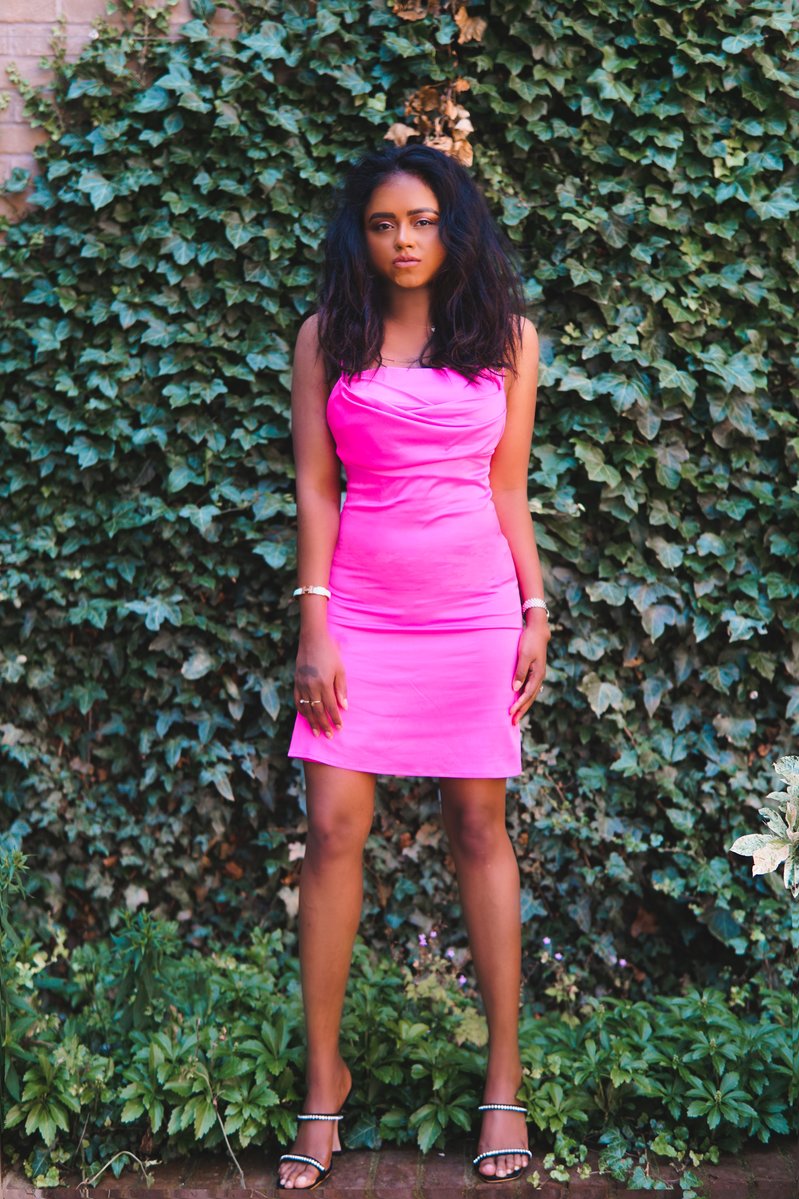 Their latest dress still on-trend with the hot pink pop color is the Cerro Midi Dress. The attention to fine detail and stroppy cut-out back makes it such a beautifully unique dress. Attention-grabbing to say the least…
And for everyone that is looking for a summer hat or wants to incorporate this trend into their summer wardrobe gradually the Jacquemus hot pink bucket hat is a summer must-have.
SHOP colour-pop rush trend
There's something about wearing hot pink that is instantaneously enlivening to the face, it's a natural health-giving technique to revive your energy.
Is this the start of everyone embracing bright colors as opposed to shying away from them?
I feel like the color-pop trend is here to stay.
And I'm not mad about it…
Written by: Adela Makowska
Directed by: Sachini Dilanka