How to do Parisian Style - Autumn Winter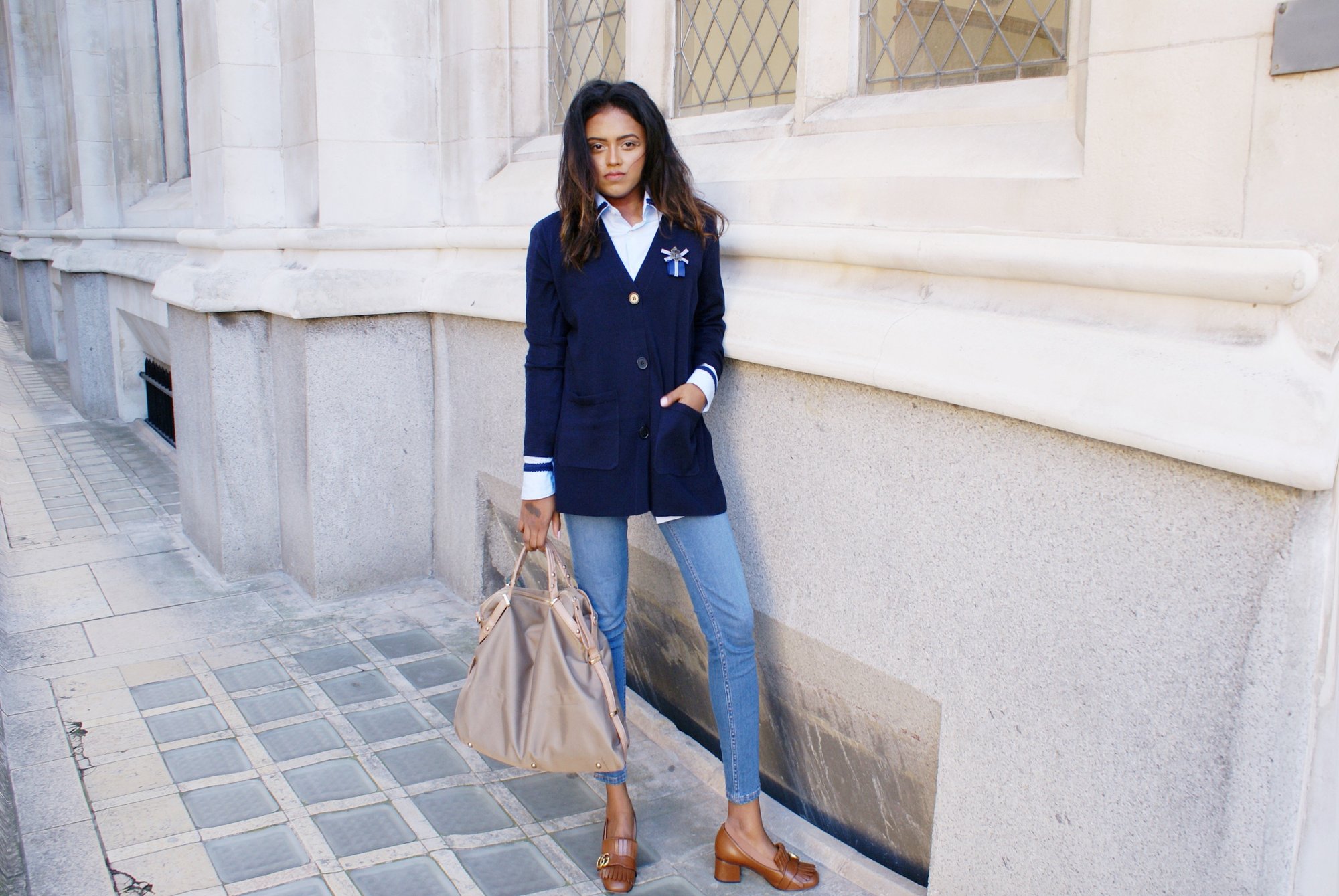 One of the most iconic and chic styles of all time, the effortless Parisienne!
You have probably heard of this before and I think this is deeply rooted in the French culture in general. The minimalism that makes the imperfect style is everywhere in the fashionable streets of Paris.
This means that a pair of jeans and a well-cut blazer is stylish enough to get you through any day. The secret here is to own the key pieces that suit your shape/height and flatter your personality in general.
A great pair of jeans you have worn in to, an oversized shirt that is versatile to dress up or down, a cardigan borrowed from your husband/boyfriend, a flattering blazer and a pair of loafers can make wonders when put together.
But, the less is more as a concept is not limited just to the outfit. Keep your makeup minimal and don't overdo your hair. After all, the effortlessness is the ultimate confidence.
No Parisienne I have ever met was wearing something uncomfortable for the sake of fashion or trends. It is always about dressing yourself to be comfortable. It lets your character shines through the clothes, you make it personal and quirky.
I think this should be the universal theme for all of us. When you are uncomfortable with something, no matter how expensive or glamorous the piece of clothing, it always shows. So pick a pair of loafers or trainers and you will be smiling before you know it.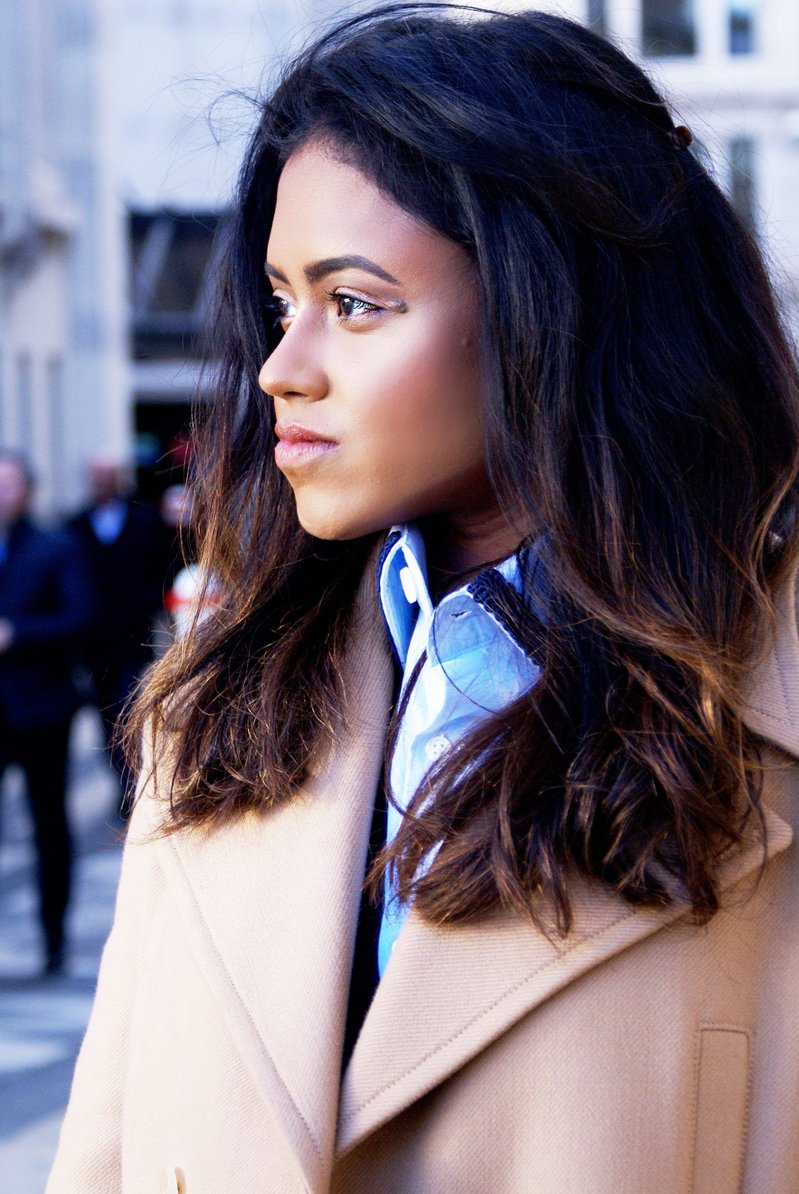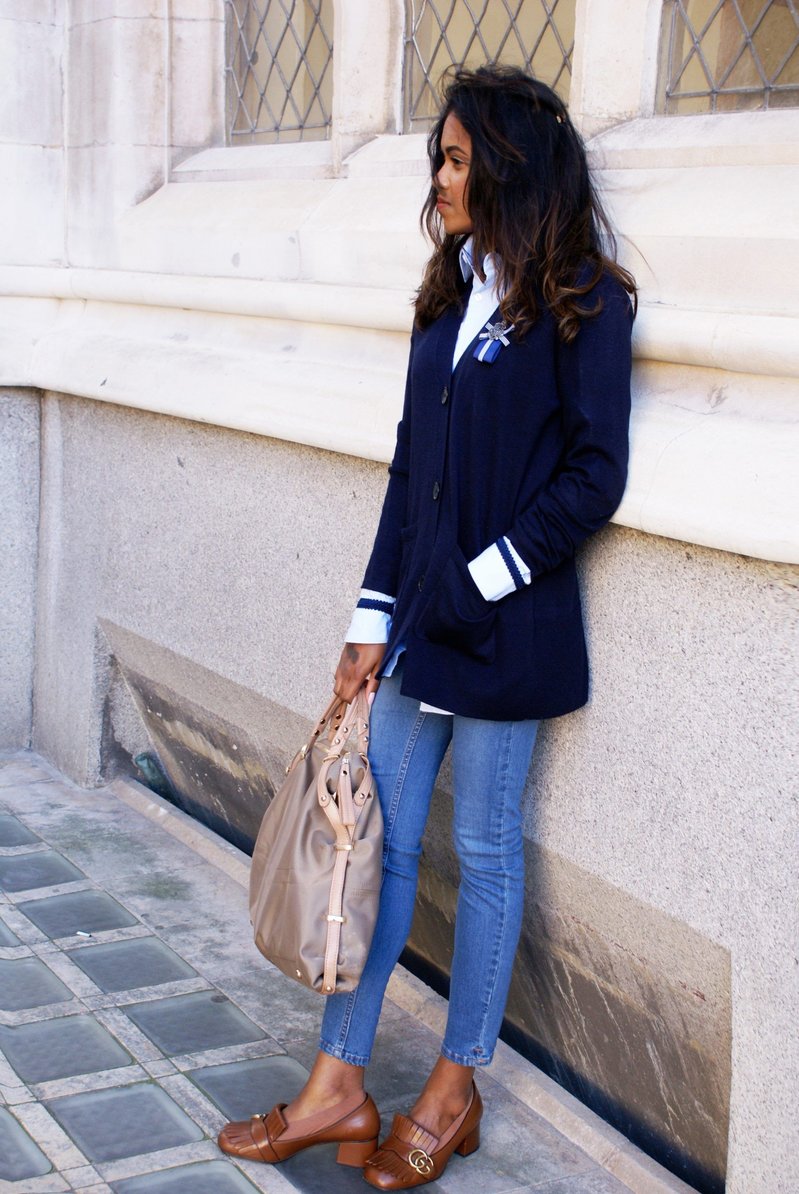 Think in a neutral palette
The simplicity of a neutral color palette is hard to beat. Dressing up in a grown-up neutral palette of black, white, beige, and brown, and then adding pops of color to your look with accessories is the key.
Whether you pair a red handbag with your classic trench coat or wear a pair of bright colored shoes, the neutral colors on the outfit always make a beautiful background. It makes mixing and matching from within your closet pretty effortless, not to mention sticking within this palette makes it hard to wear something mismatching.