How to do Parisian Style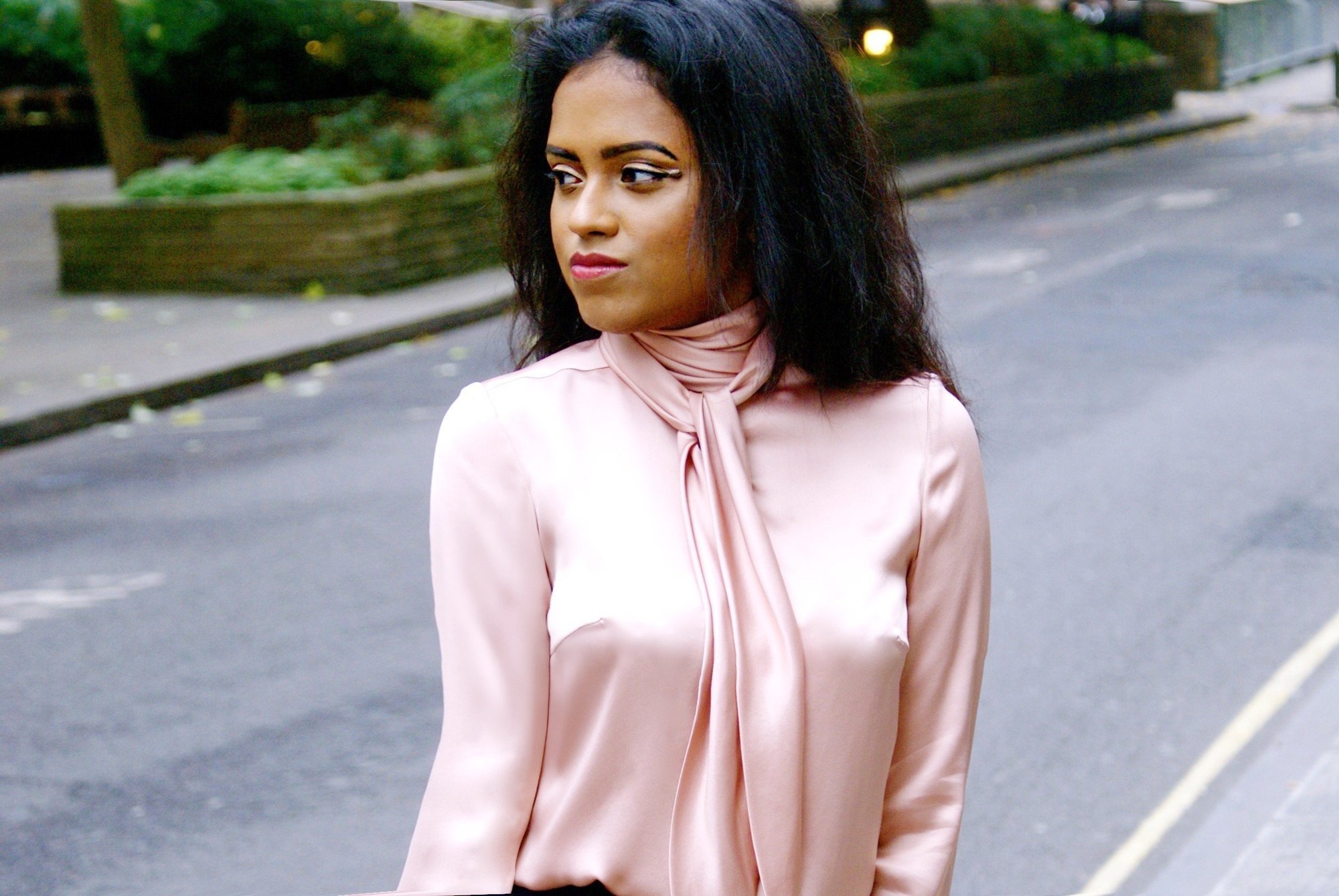 Say hello to Parisian Romance from Sachini Autumn Winter 16 collection, the key piece around How to do Parisian Style . It is a piece that can take me from work to a romantic dinner date, a smart work staple but elegant and classy at heart.
I had wanted to create a piece like this ever since I started working in the city in 2010. I had to be dressed quite smart for work yet I still wanted to enjoy my evenings, going out, having romantic dinners, making friends. So I was always on the hunt for something that could be sharp for work but soft and stunning for the evenings. So when I finally got around to design this for this Autumn Winter Collection, I knew exactly what colour to go for and what materials to made it from.
Then I thought of a pattern which is sophisticated but at the same time, quite fun and playful. I think the neck bow is perfect for elongating you in the top half yet it is so elegant and has almost a regal feel to it. I also wanted to ensure that wearing this include wearing jewels, so the buttons are made of pearls.
Made from silk satin, a perfect fabric material for colder days as well as for summer making it very cozy and comfortable to wear. I have paired it with a Navy blue pencil skirt, a pair of navy court shoes and a handbag for a day of city meetings. But for the evening, I will be taking a Navy clutch and put a pair of stiletto sandals to go for evening drinks, a party or even a grand celebration.
This is the kind of piece that makes me feel like a queen when I put it on. When the luxurious silk goes around me hugging in all the right places and the soft shade of pink bringing the best out of all skin tones, I feel as though I am getting ready for the perfect romantic evening in Paris. And that is not a feeling I would want to change!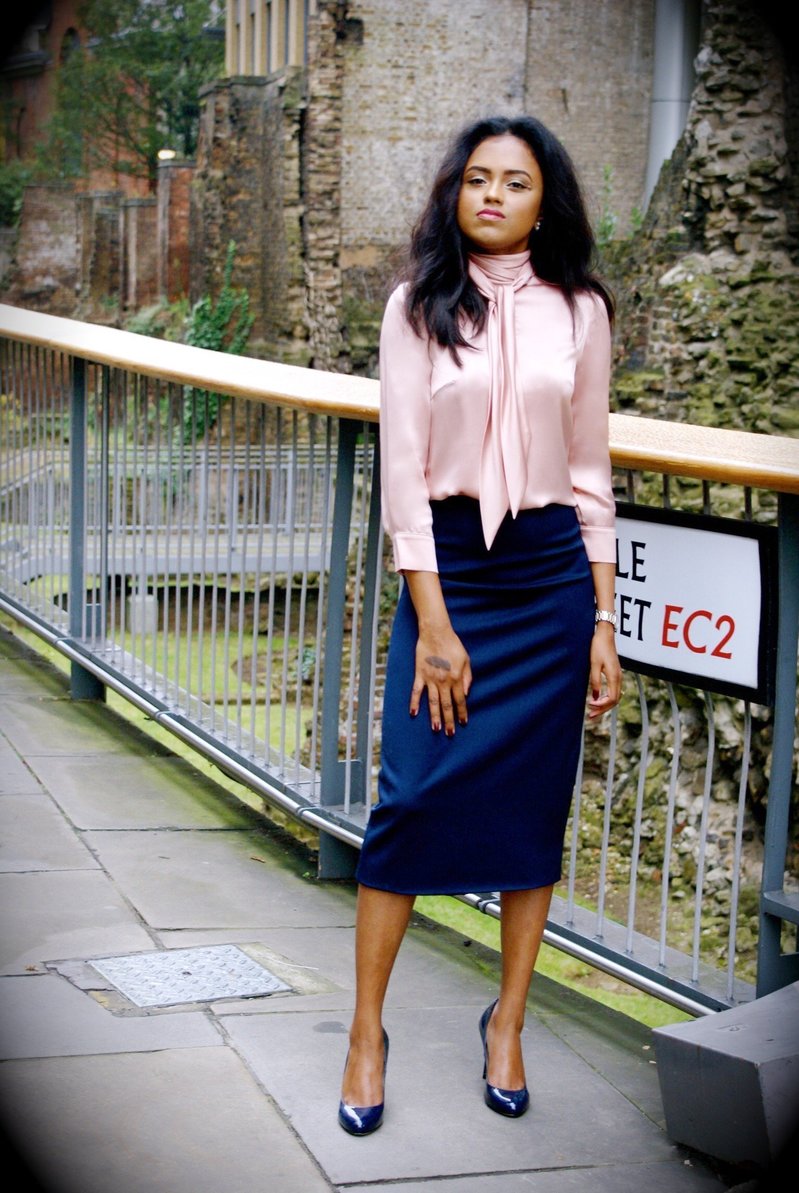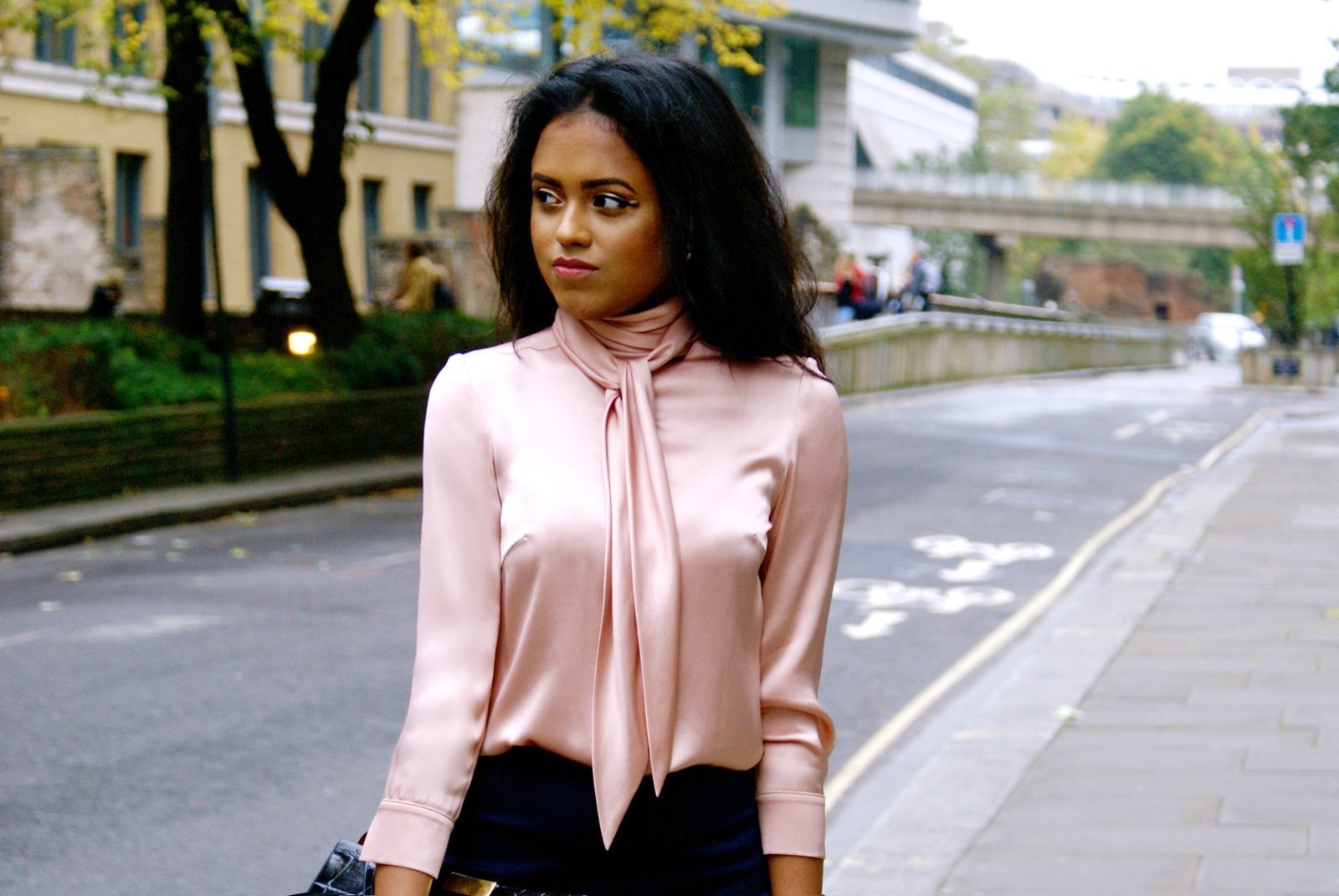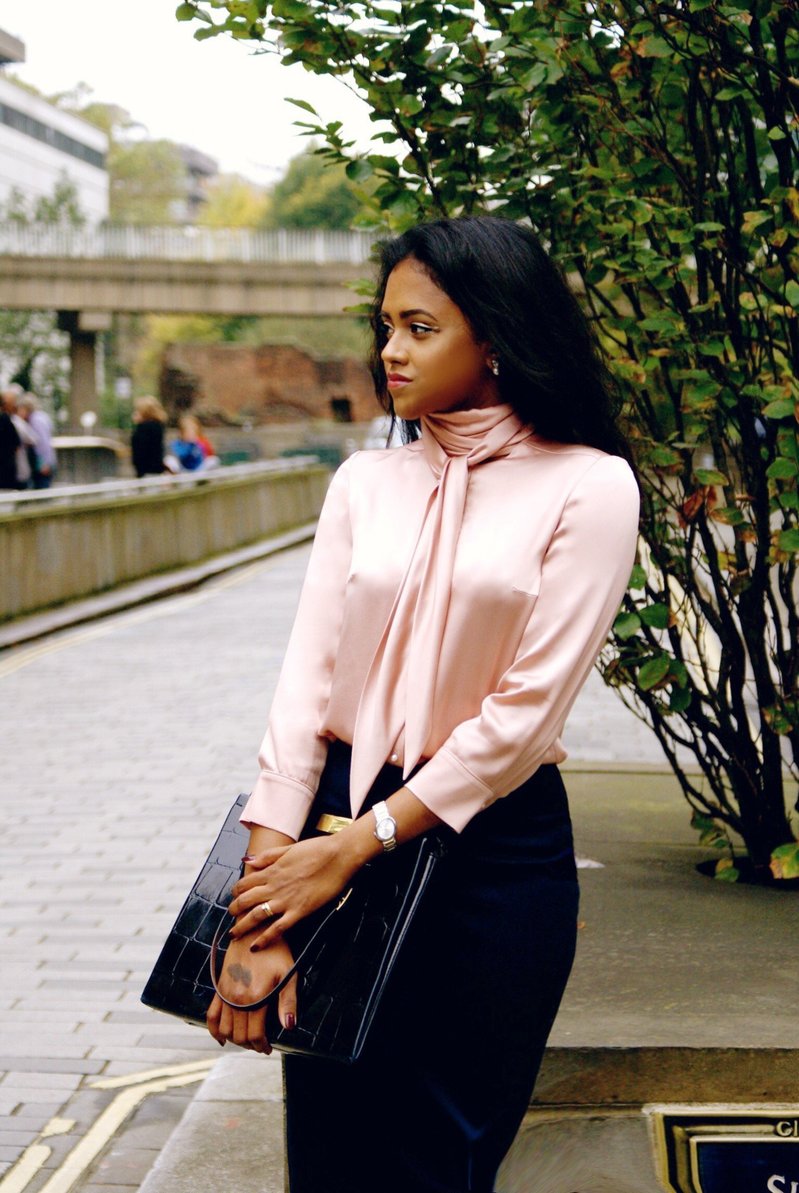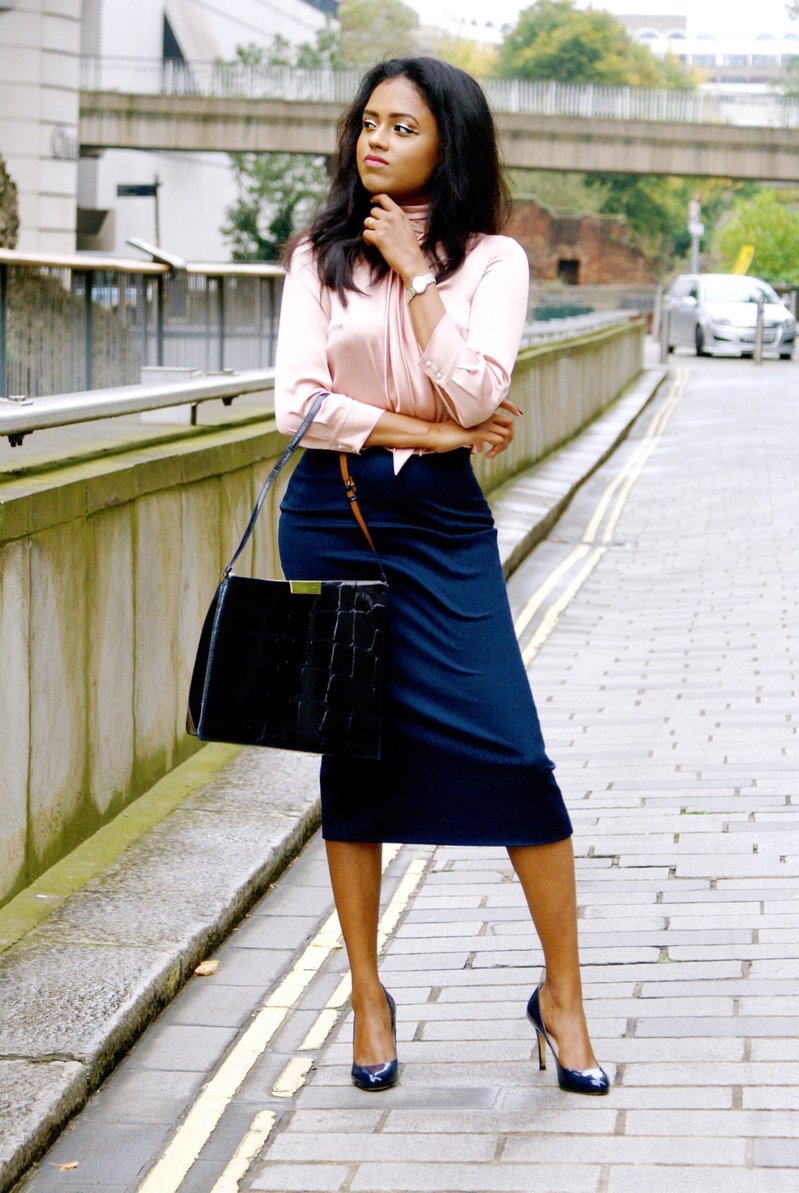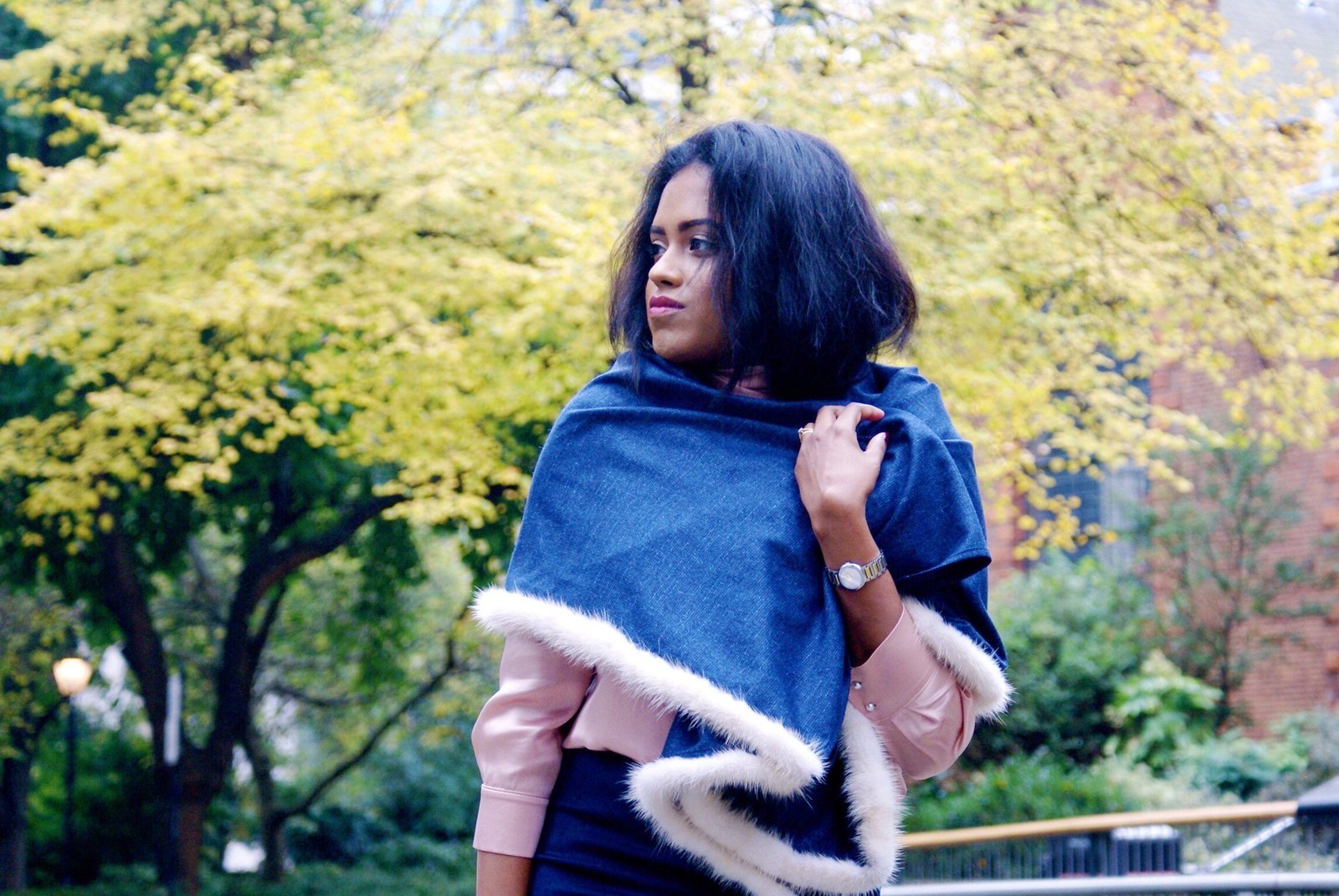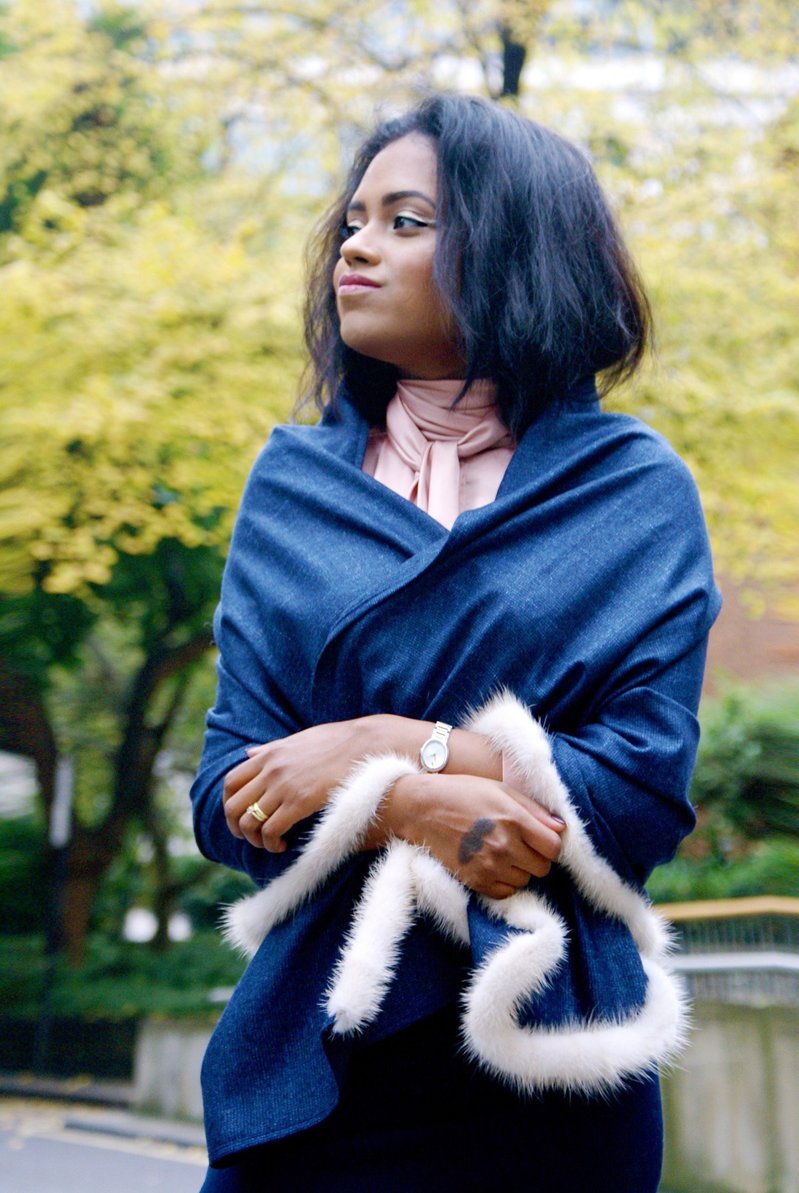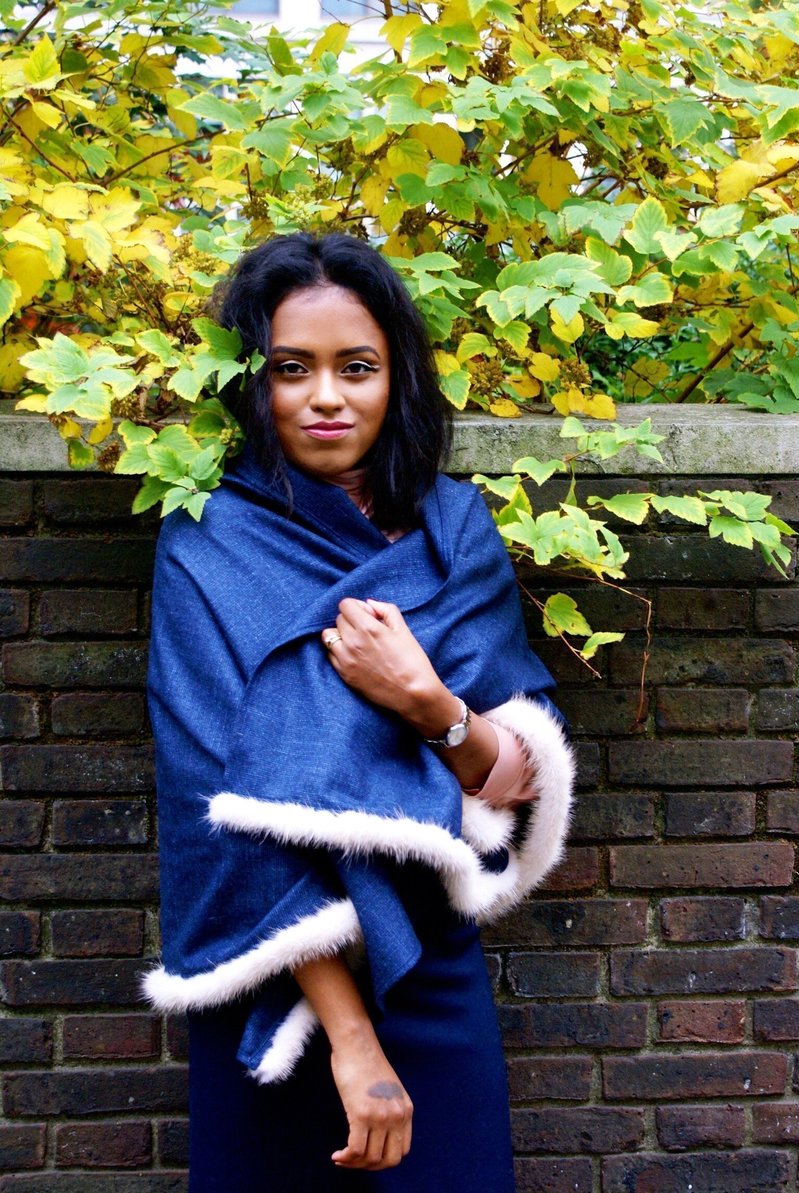 Shop this Post
Shoes –LK BENNETT Stila patent-leather courts
Still Mc Cartney Bag (Similar) – ASPINAL OF LONDON Brook street lizard-embossed leather tote bag