How to do Colour Blocking this Spring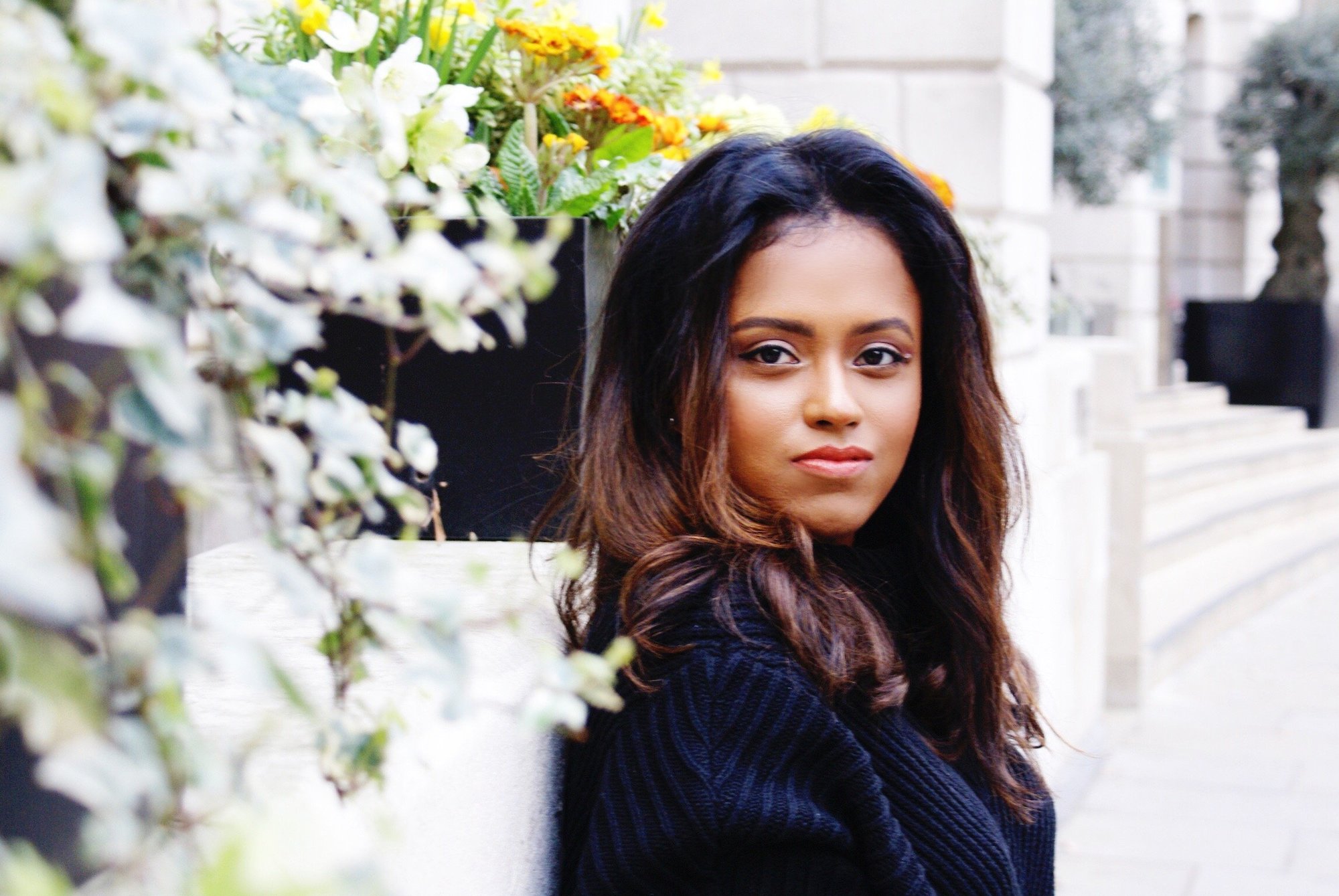 Color blocking is back on this Spring and it is big. I must admit when it is trendy to do color blocking I quite like it. I love the bright colors sitting together and often the color blocking outfits are quite attention-grabbing. So How to do Color Blocking this Spring?
You can choose your color palette to suit your liking and the market has got plenty to offer this spring from pastel colors to bright neons and darker and richer colors.
My first tip in putting together a color blocking outfit is to pick the centerpiece. May it be a skirt, a top, a dress or even a handbag, choosing a single piece which you can then build the outfit around is the key. Unless all the colors and shades are coordinated, having two color blocking pieces in one outfit often played the pieces against each other and defeats the purpose of center staging a single bright piece.
The second tip is to find the most flattering color to mix it with. The more neutral the rest of the outfit, more highlighted the color blocking piece would be. SO in this occasion, given the skirt has bright oranges, green and blue I opted for a black oversized jumper to tuck underneath the skirt and paired them with black suede over the knee boots.
The third tip is to practice quite a lot of minimalism when it comes to accessories. I have limited mine to a classic Givenchy Antigona bag and a pair of Dior sidereal sunglasses and my silver watch. Also, I rather matched the accessories to go with the background color which is black which then leaves the skirt to do it's job.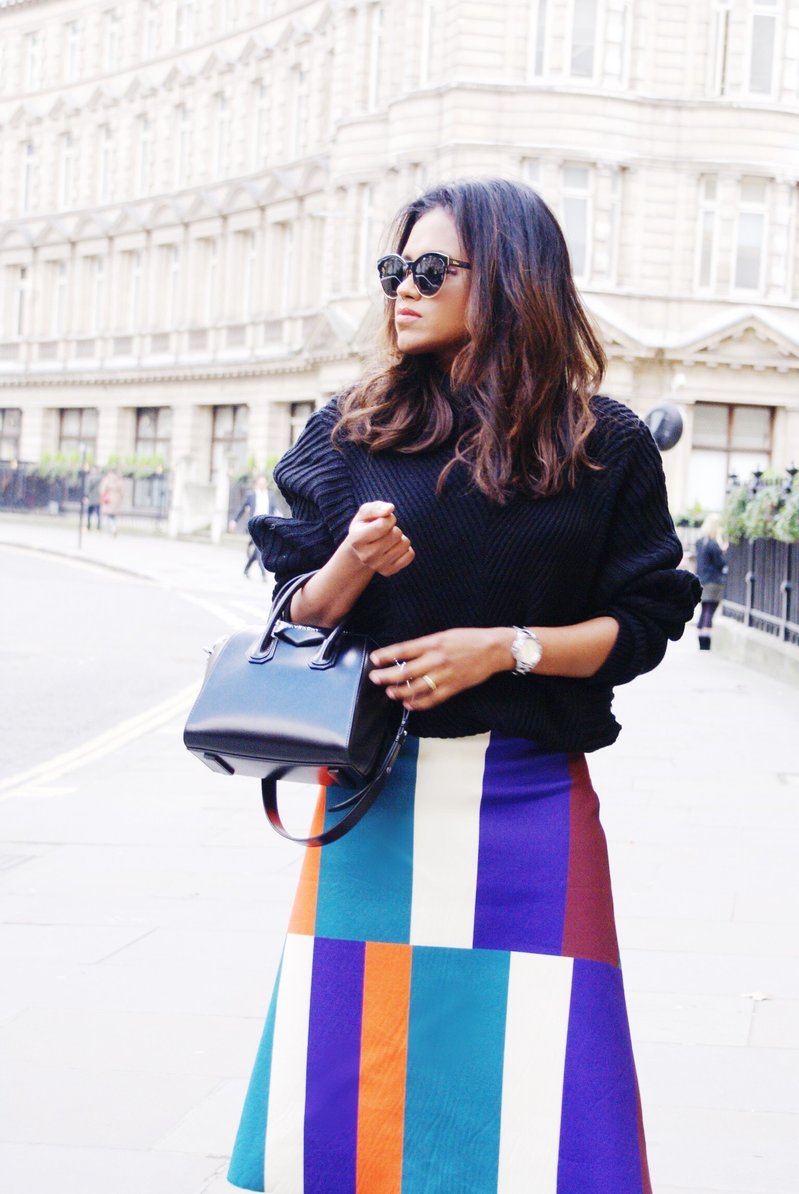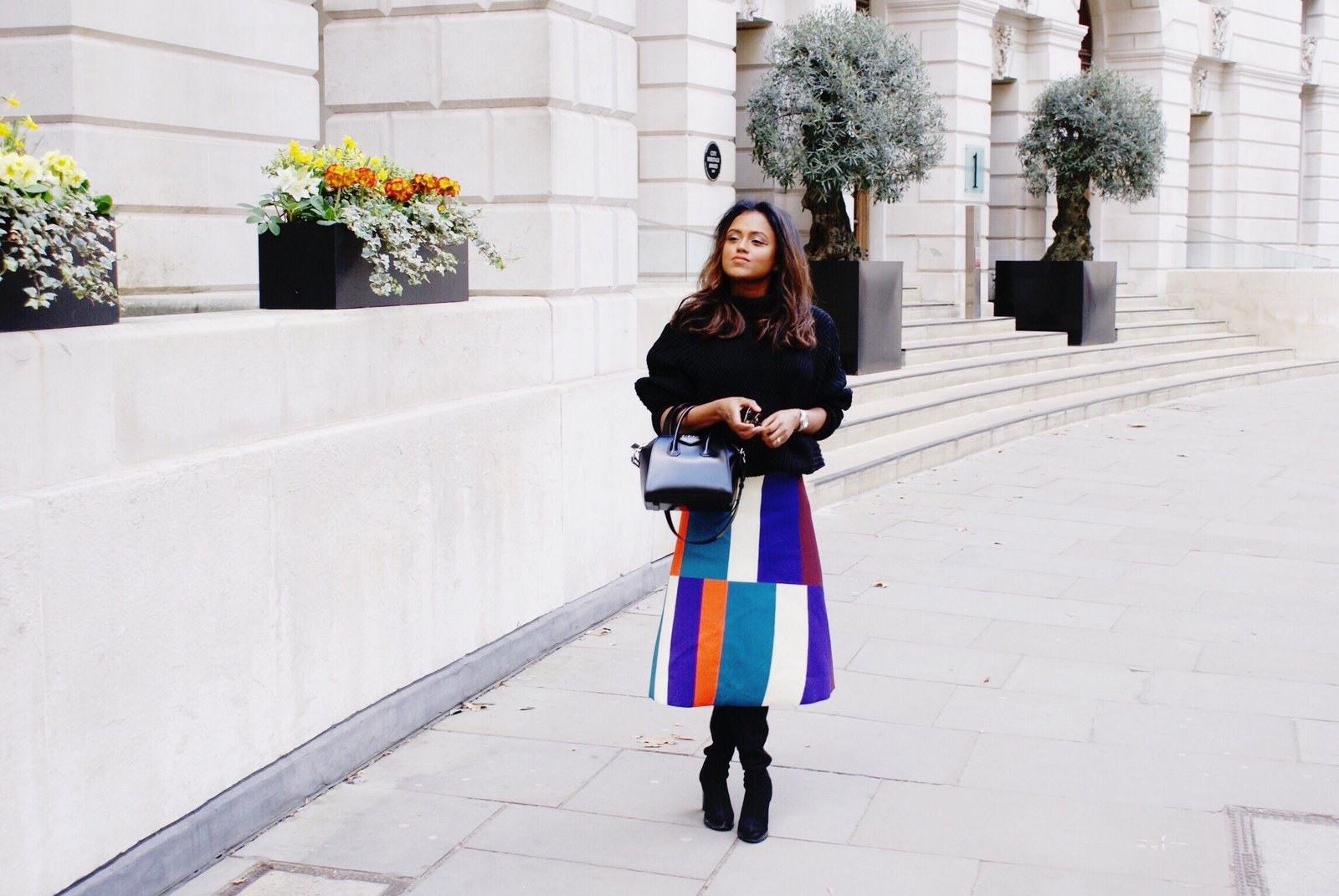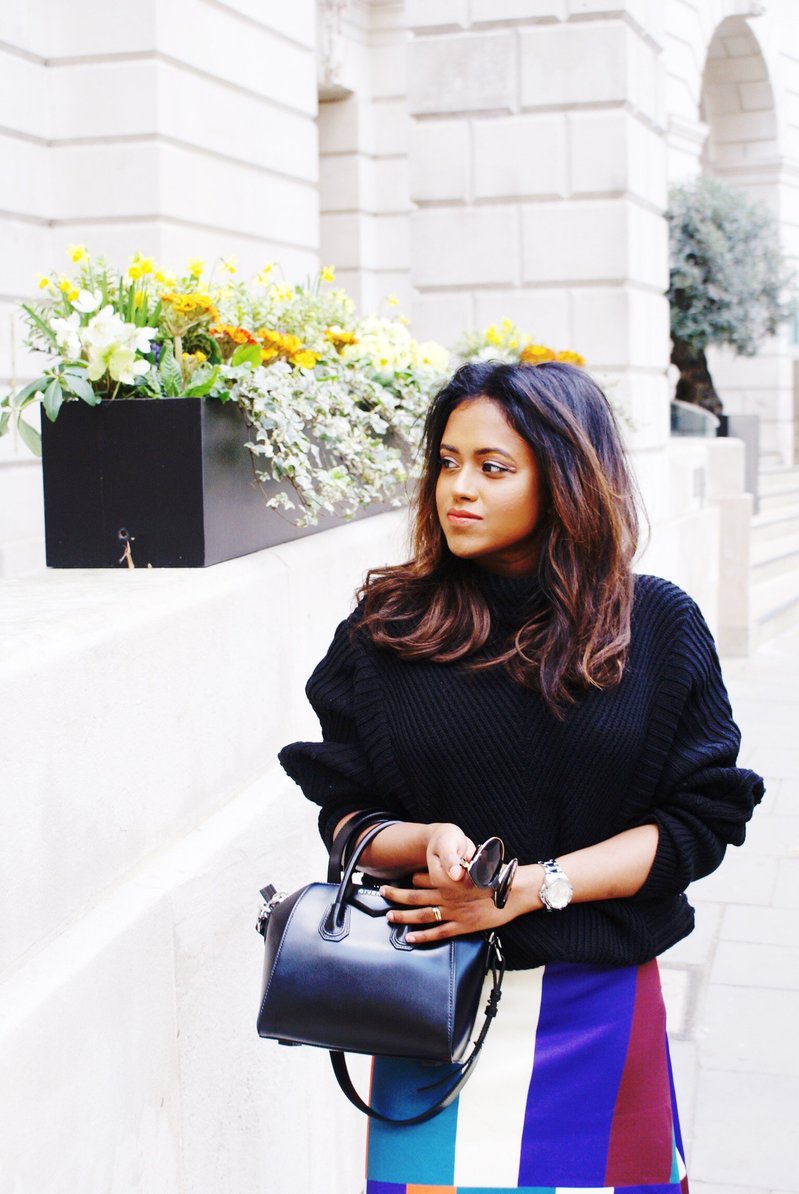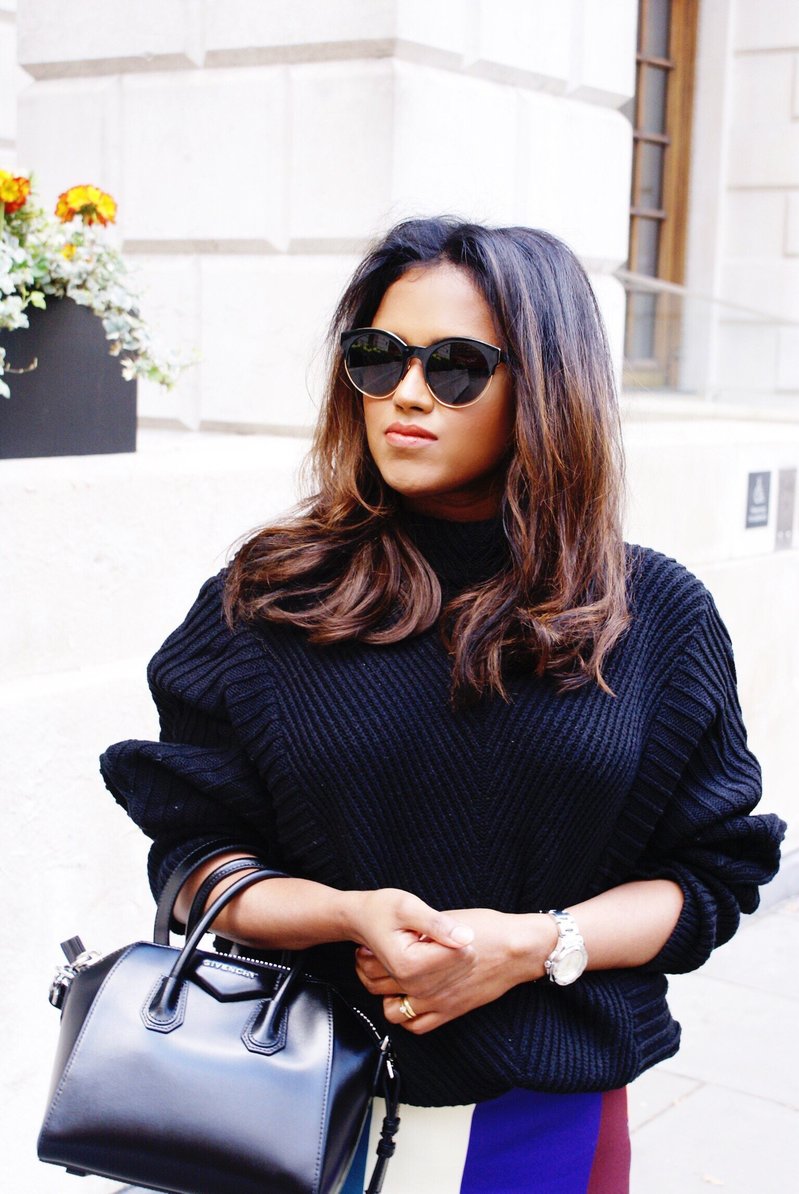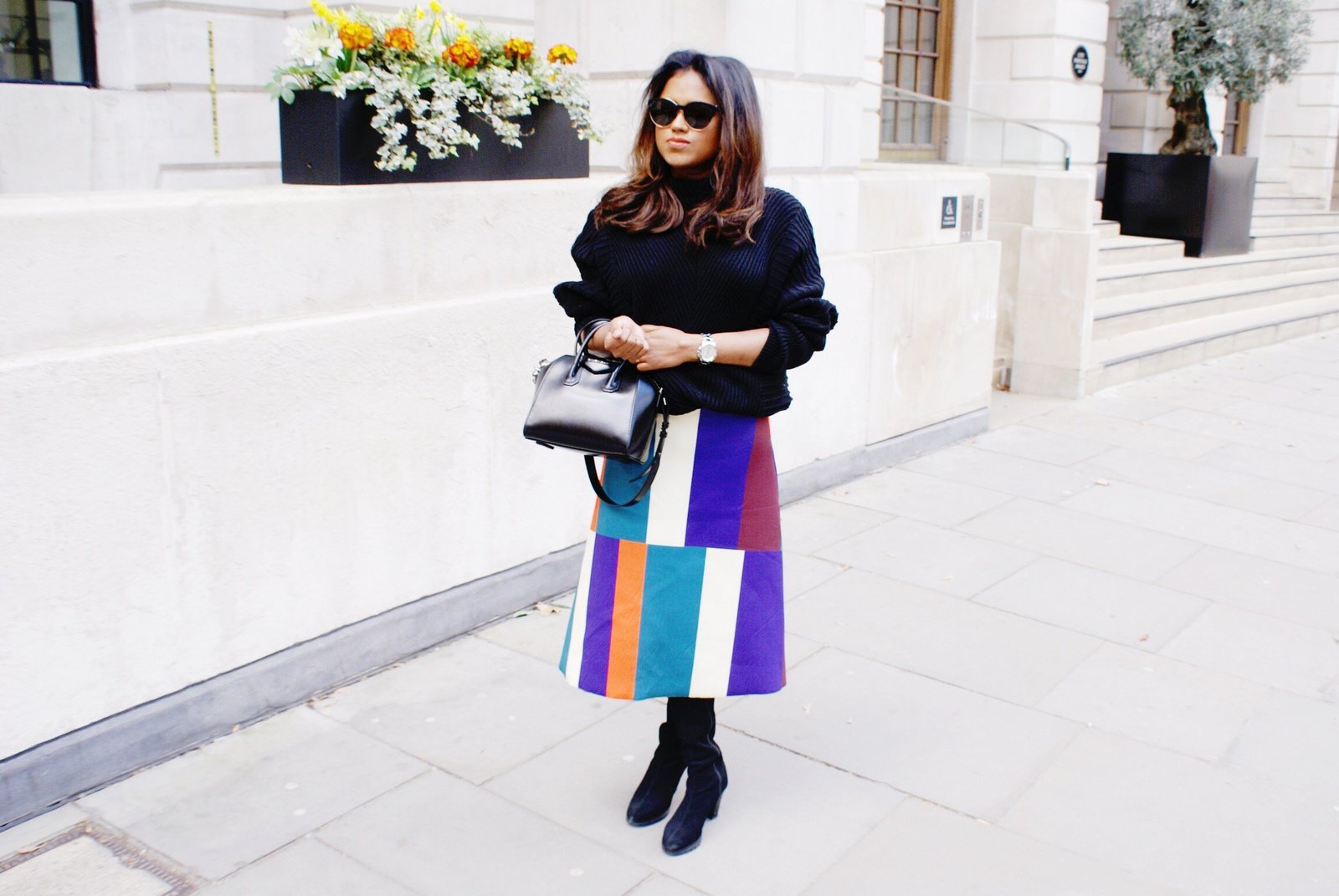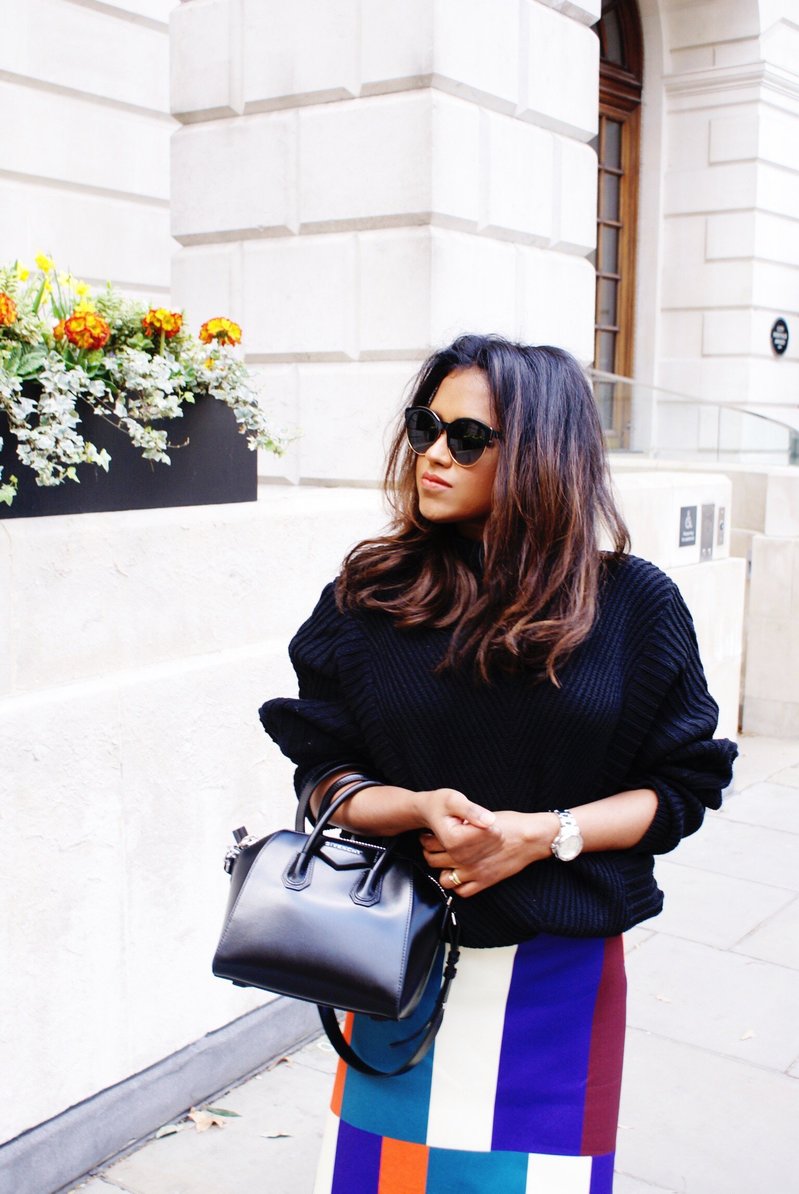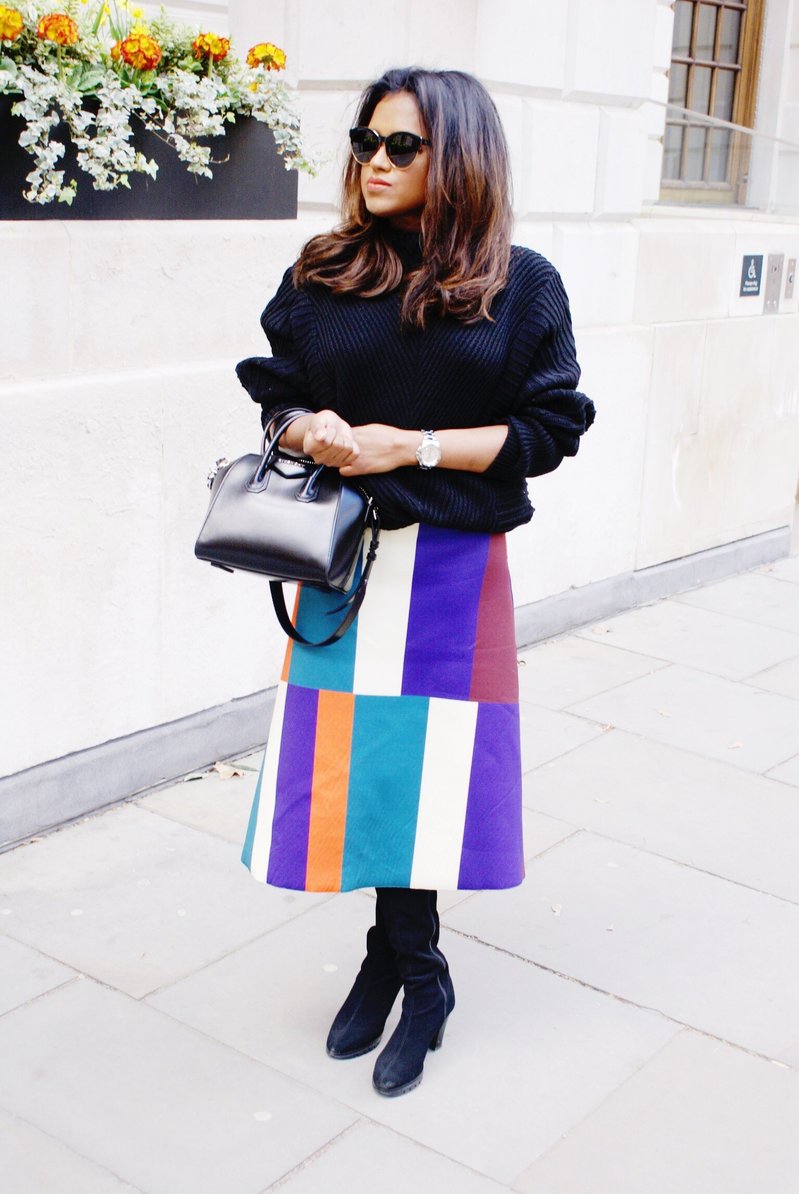 SHOP - BEST OF COLOUR BLOCKING