How to Colour Block this Summer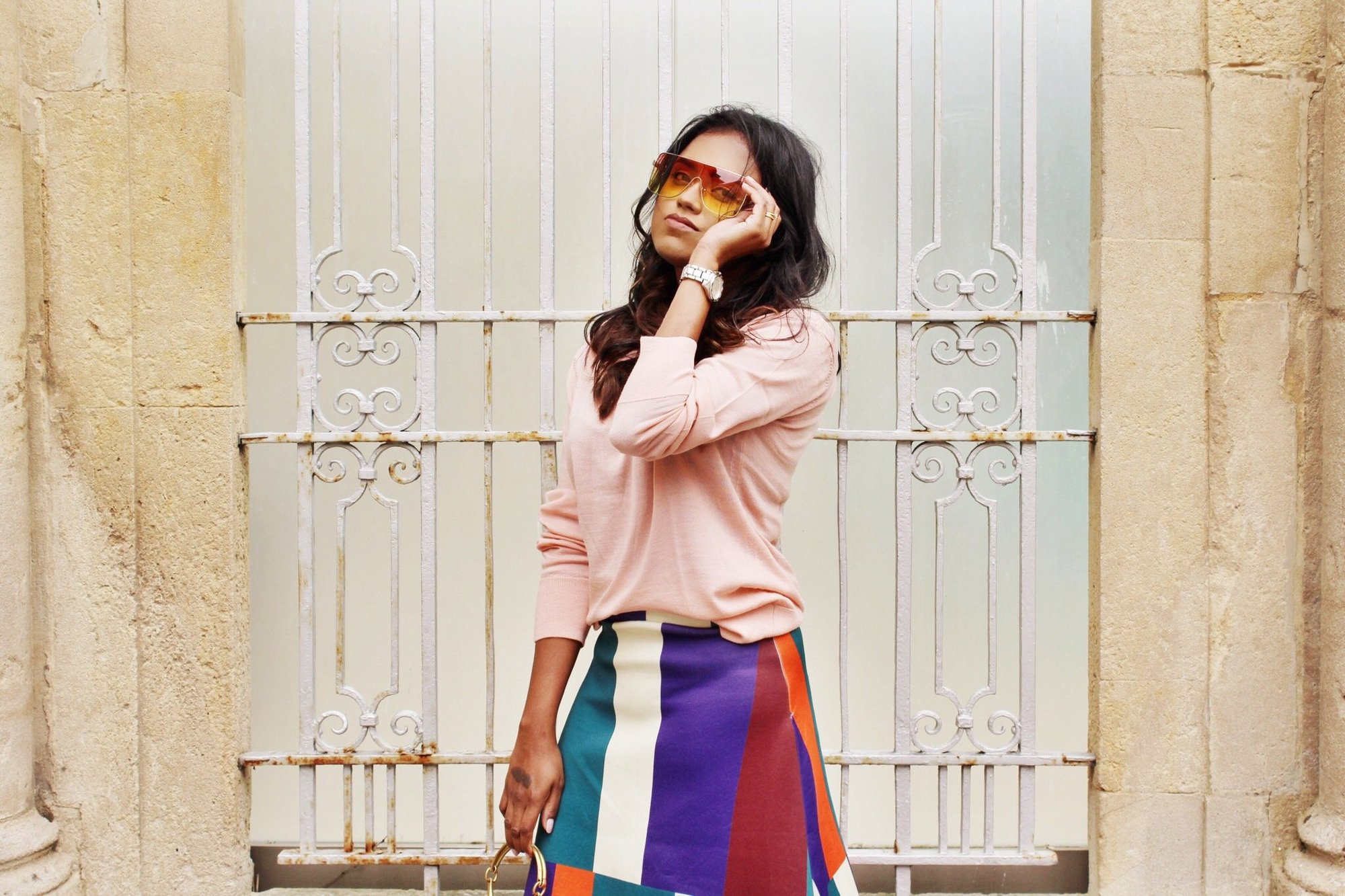 When it comes to picking up your color block piece, high street seems more effective than high-end or designer pieces for many reasons. Remember that this is a trendy piece and you would only wear during the Spring and Summer. It is also something where novelty wears off pretty soon after few times of styling it. So I recommend ASOS to start with (Shop section below!) and if you are a devoted color block lover, then head over to Balenciaga, the designer who absolutely rocks the season's most vivacious trend. Swimwear is also a great way to try color blocking and with the holidays planned on warm weather, pink and red swimsuits and bikinis are very eye-catching.
Pretty much every single Spring-Summer, color blocking pops its head through the runaways and fashion trends telling its story through vibrant nature and colorfulness. I, personally love colour-blocking. Coming from a very colorful culture in the south-east Asian background, I love colors and always attempt to add a few, even in the midst of the winter. It is also a trend that I think is quite complimentary on lots of women. Despite the skin color, hair color or size, color blocking can make wonders when done nicely.
In regards to styling the color blocking piece, I always tend to pair it with something neutral, this way, I let the colors do the talking. White, Black, Pale Pink or any pastel colors are great to pair up with a color blocking piece. I also prefer a skirt in colors and wear neutrals on top, as I think it makes the look a bit more elongating as the eye moves down your frame. But you can also do a color blocking top with a flared white skirt for a very ladylike elegant look or ripped boyfriend jeans for a more casual look. If you are feeling quite adventurous, however, you can rock a total head to toe look with colors spread throughout the outfit. Balenciaga (and some in ASOS too) have great 2-piece co-ord sets and they are perfect for a summer garden party or to go out with your girlfriends for a late afternoon tea in the sun.
I also tend to wear (and buy for that matter) more neutrals accessories such as bags and shoes. But you can just pick any color from the outfit and have your shoes or bag matching them. However, if you think a color blocking shirt or a skirt is a bit too much for your taste, you can so the rick by more subtle means as well. Just wear a head to toe neutral outfit (a cream jumpsuit perhaps) and pair it up with a bright emerald green heels and a matching bag, voila! You have a very classic yet a modern look!