How to choose a classic tote bag? - NYC Style ft. Teddy Blake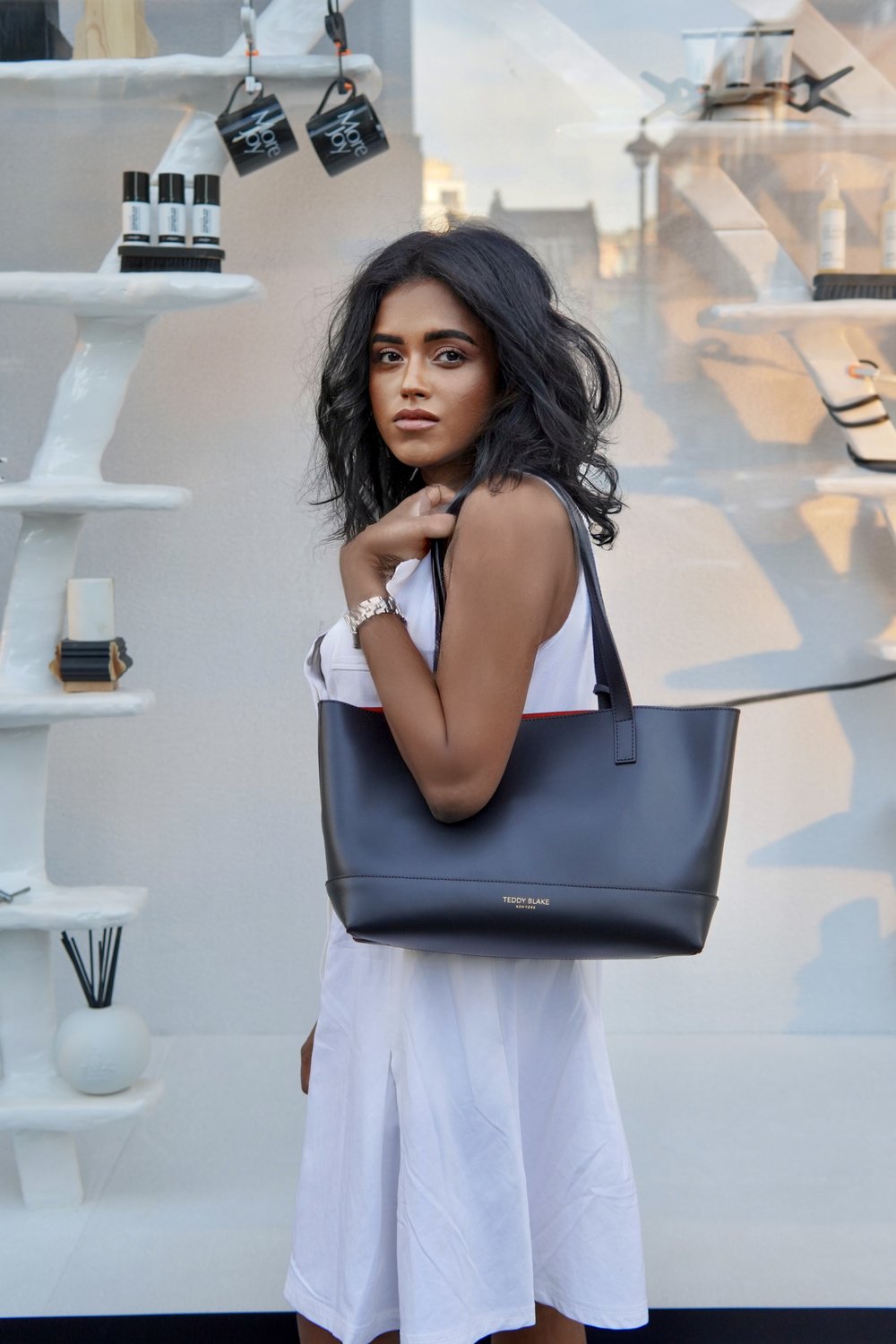 Did you know that the average working woman buys more black tote bags than any other handbags? I am not surprised. It is that one classic item that all of need and remain timeless through time seasons and generations. But in a sea of tote bags from so many brands, how do you choose the best?
Made, Materials and Comfort
To me, this comes before anything. My tote is something I take when going to important work meetings, business pitches and to so many other places where I have a lot on my mind so I want my bag to look sturdy, polished and more importantly strong to carry a laptop and other items.
Teddy Blake is a brand I have a couple of totes from and every time I going to a business meeting, I find myself reaching for Teddy Blake totes because I know how well made they are, the fact that they look super polished after I put them through quite long days and how comfortable to carry them despite the fact that I packed my whole life in to it.
Style and Shape
When it comes to a business/work tote, I prefer timeless, classic shapes with lots of room inside. I stick to mono colour bags which will go with pretty much any outfit and a tote that I could use all throughout the year regardless of the season. Teddy Blake is amazing for this and the tote I am wearing is one of the best examples for it. I also love how the insides of the tote is red giving it a unique and luxurious touch.
Price Points
I often get asked what is the best priced tote bag in the market. I think for a timeless classic bag that you will use every single day, you can get and amazing bag like the ones from Teddy Blake for price ranges such as from £200 - £250 ($250- $300) which for an investment piece is a great price point.