How to build a back to work closet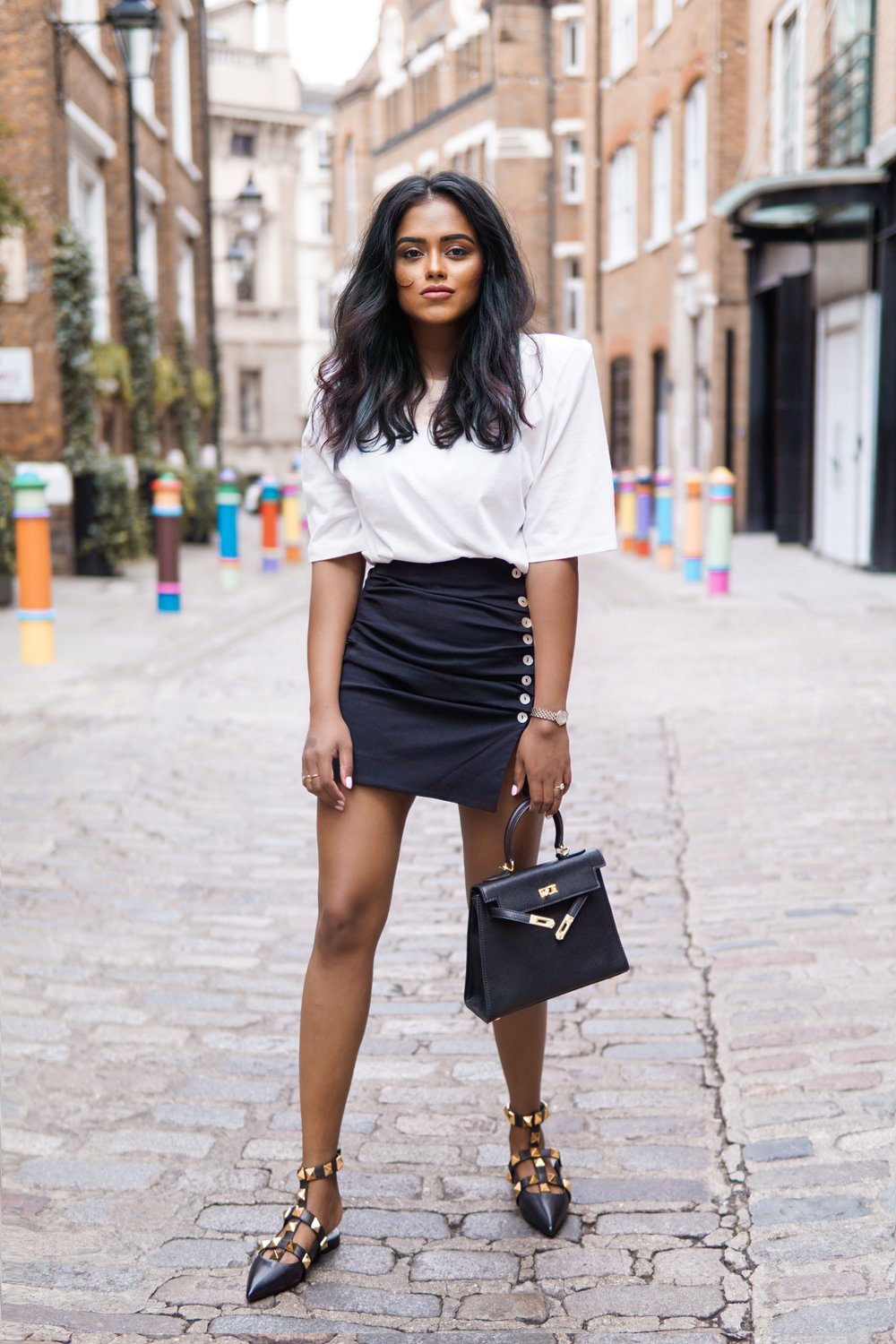 For many of us returning back to the office comes with the slight panic of what to wear after buying an excessive amount of loungewear for over a year… The days when being able to hide behind our screen in our sweats with messy hair are long behind us - and I'm not mad about it! Here is your guide on how to mix up and add a spark into your workwear wardrobe this summer if you are looking for inspiration on how to remain within the dress code but also be able to express your fashion style. Enter some text...
We've all been there… Looking to buy new things without first checking what we have hidden within our wardrobes. The best way to start preparing and revamping your work closet is by going through and rediscovering pieces that you already have and restyling them in new ways. You don't need 10 white shirts or 4 pairs of black suit tailored trousers in your wardrobe… Although some pieces are essentials we don't need an excessive amount of them especially if you already own the basics. The better option is using that budget you have set aside for your summer work wardrobe to buy a new pair of bell trousers or a flowy high-waisted midi skirt that you can pair easily with some boots and a smart top. Although looking through your wardrobe seems like that tedious task that you'd want to avoid at all costs, you can make it almost like a shopping spree within your own home and find newness within what you already own. Light a candle, play your favorite relaxing music, and make it an evening all about yourself…
Once you have found your older pieces that you can easily wear and restyle for the office there are some trends you can still follow through these seasons without breaking the officewear conduct. Depending on line of work these can differ but there's always a way of incorporating trends into your work wardrobe be it with clothing items or accessories!
SWITCHING UP YOUR OFFICE SHOE GAME
Shoes for work need to be stylish yet extremely comfortable throughout your day. It's easy to swap your classic shoes and invest in some trendy luxury shoes that will last your through seasons and you can style them to make your workwear outfits more on-trend as well as using them for your day-to-day outfits.
You can swap your classic loafers for this season's hot and trendy Prada Logo Plaque chunky heel loafers. They are still a chic and professional style for work but their chunky heel makes them look slightly edgier and on-trend. Another shoe that has been trending is some lace boots from Prada that have a slightly taller heel but still a chunky heel.
Often for work when carrying a computer and notepads it's easier to choose a classic black bag that goes with every outfit, but why not go with the micro or mini bag trend to fit all your essentials on the days you don't have a lot to carry. The hottest this year min bags have been the Jacquemus Le Chiquito Mini bag's and although when investing it's easy to fall into the trap of choosing basic colors that are easy to style, why not choose a hot pink outfit that can add a spark to your monochrome officewear fits?
This trend can be a bit more tricky when trying to find pieces that have slights cutouts that remain professional enough to wear in a work environment. With that being said this trend has been hot within all parts of fashion from swimsuits, dresses, tops, and trousers, so who says you can't manage to incorporate it into your work closet?
A classic top for work is a Turtleneck but & Other Stories have carried a chic Ribbed Turtleneck cut-out top that is versatile for your day-to-day work but with a pair of tailored trousers and heels you can easily take this top for an evening dinner or drinks. Another trend is a classy one-shoulder top that comes in black that is extremely flattering on the shoulders and won't upset the dress code policies.
Another brand that carries a great top that is work-appropriate is the London-born brand Self-Portrait that creates accessible and contemporary pieces for women. This Ruched cut-out top is extremely flattering for the bust and shoulders and looks extremely elegant for a workday filled with meetings. You can easily add a pop of color with some accessories or a colorful bag for any evening plan after work.
POP OF PINK IN YOUR ACCESSORIES
If you want to incorporate the pop color hot pink trend there are some great belts on the market that will add that color to a classy all-black outfit for work. A classic choice is the Hermes bright pink belt that you can easily style for an office outfit making a tailored trousers even more flattering around the waist. Another great choice is the Bottega Veneta V hot pink belt. These are also great options for a casual weekend denim jean walk for a coffee date or a walk.
If you love some subtle logo on your clothing there are pieces that you can pick out for your trendy office look. A head-to-toe Balenciaga printed tracksuit might not be your boss' top pick for all the right reasons at work you can try adding and investing into a subtle pair of Chanel tights or a necktie in the logo print. A mini skirt with a shirt with a pair of Chanel tights screams elegance and style… And with Autumn getting closer and closer investing in some cute tights right now is the ideal time!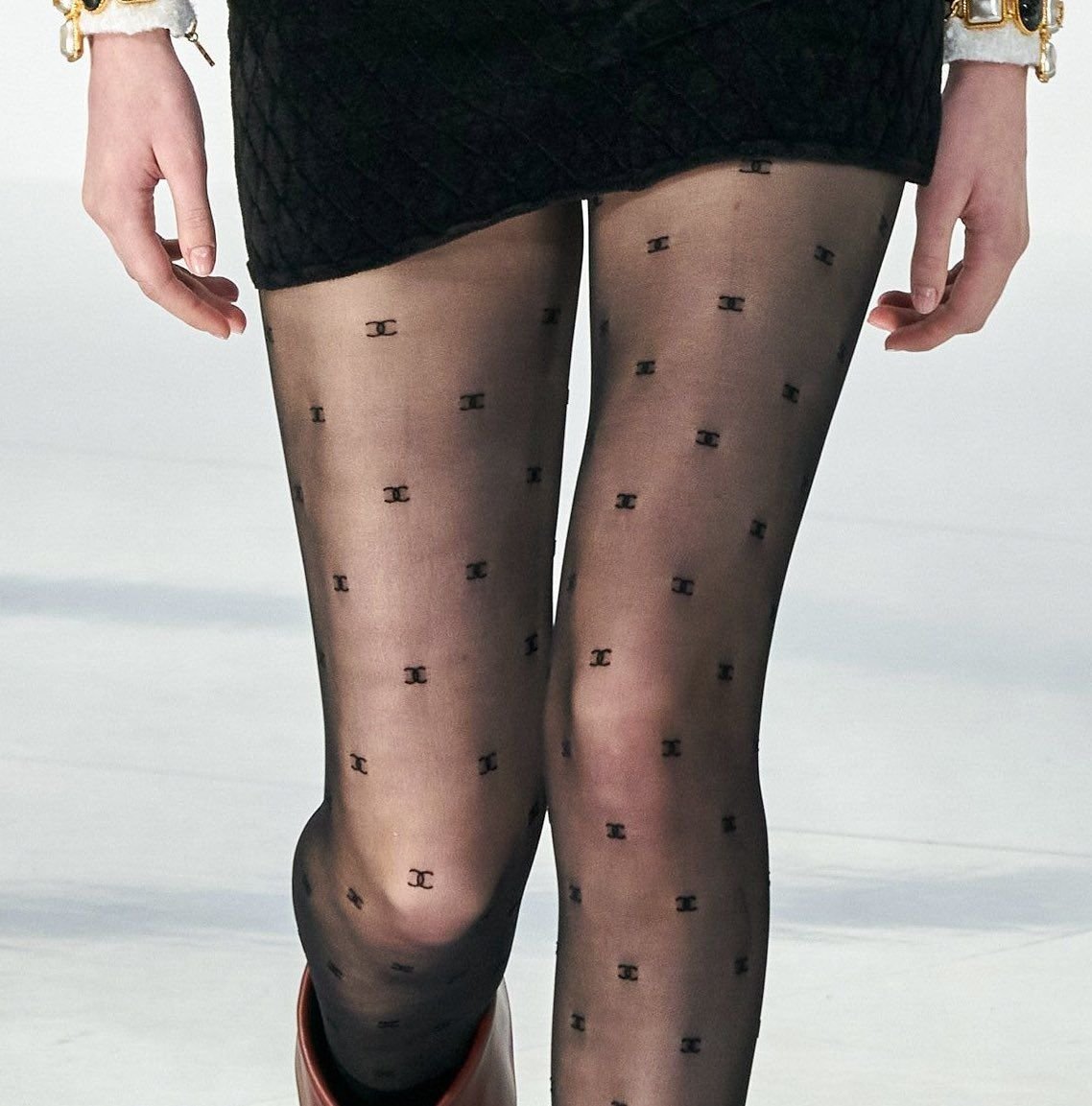 Written by: Adela Makowska
Directed by: Sachini Dilanka