Head Turning Summer Evening Dresses for holidays and home - Christopher Esber Designs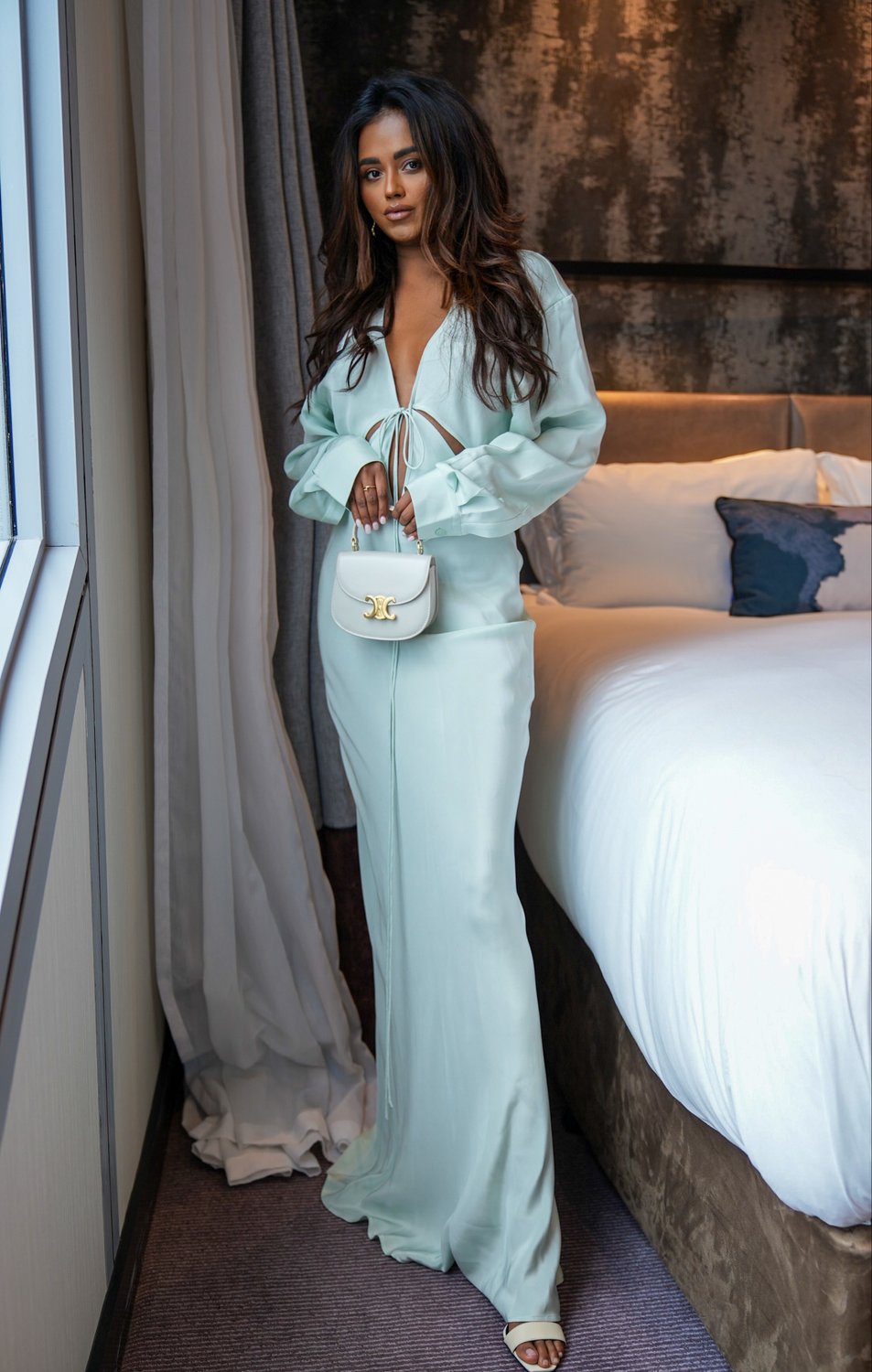 The Fusion of Masculine and Feminine Elegance
Christopher Esber, an Australian fashion designer you see on Net-a-Porter and on other online retailers and on many red carpets, has a niche for himself in the global fashion industry with his unique blend of precision tailoring, innovative designs, and a harmonious fusion of masculine and feminine elements. Since establishing his eponymous brand in 2010, Esber has been celebrated for his forward-thinking approach that seamlessly combines elements of menswear with delicate fabrics and feminine silhouettes.
A Journey of Tailoring Excellence
Christopher Esber's journey in the fashion world began with a clear vision: to create contemporary pieces that exude quiet confidence. He quickly established himself as an expert tailor, gaining recognition for his meticulous attention to detail and craftsmanship. His designs, which often incorporate elements of menswear, are a testament to his tailoring prowess.


Celebrity Adoration
Esber's designs have not only been well-received by fashion critics but have also found favour among celebrities. Notable figures like Rosie Huntington-Whiteley have shown admiration for his suiting, while stars like Emily Ratajkowski and Zendaya have been spotted donning his creations. This celebrity endorsement further cements Esber's position as a leading figure in the fashion industry.
Nod to the '00s with a Modern Twist
One of the standout features of Christopher Esber's collections is his ability to nod to past fashion eras, particularly the '00s, while infusing them with a contemporary touch. His designs, characterized by monochromatic palettes, often feature elements like Orbit tops, cropped shirts with tie fastenings, and artful deconstructions. This blend of nostalgia with modernity makes his collections both timeless and trendy.