Gucci GG Marmont Review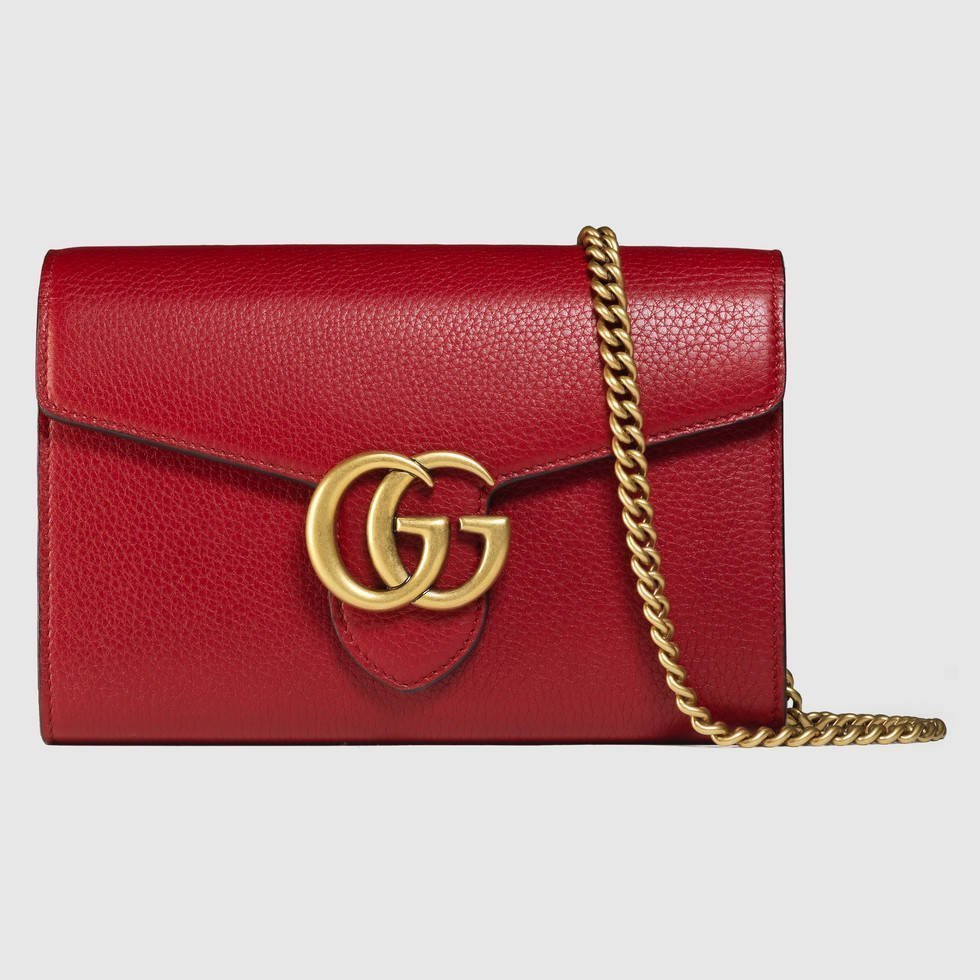 Gucci GG Marmont ! The lust of the season!  It is all around in Instagram and on Youtube, beautifully resting on most fashion blogger's shoulders, seen throughout the street style in fashion month in NewYork, London, Milan and Paris. Gucci is being adored this year for this beautiful and very eye-catching design all around fashion globe and now this is officially being passed on to the next season as well.
I have picked mine in Red leather, it is the Gucci GG Marmont leather chain wallet. It was pretty much love at first sight. I saw this bag and I instantly knew how beautiful it is. Dozens of styling ideas flooded in to my head, which is always a good sign, meaning that it will be quite effortless to style. I love the very ladylike red, the way it can bring a beautiful and bright pop of colour to my outfits. It is a bold shade of red and I love it for the contrast it brings in and it is quite unpredictable comparing to neutral colours.
I have used this lady for the last few months, it came along on holidays with me, went to work meetings with me, went shopping and ran errands with me. It is the kind of piece that, the more I used, the more I loved it and quite frankly it is difficult to think of an outfit that could not incorporate this beauty. It has a very structured shape to it, making it easy for to use as a formal bag as well as a casual bag.
It goes so well with white and blue colour palettes, and stand out among other accessories. While the beautiful and rustic gold chain can be used to wear this as a shoulder bag or cross body during the day, you can easily take the chain off for the evenings and she will make a beautiful clutch for any occasion.
Overall this lady doesn't need much effort to style, she has her own way of spicing up outfits!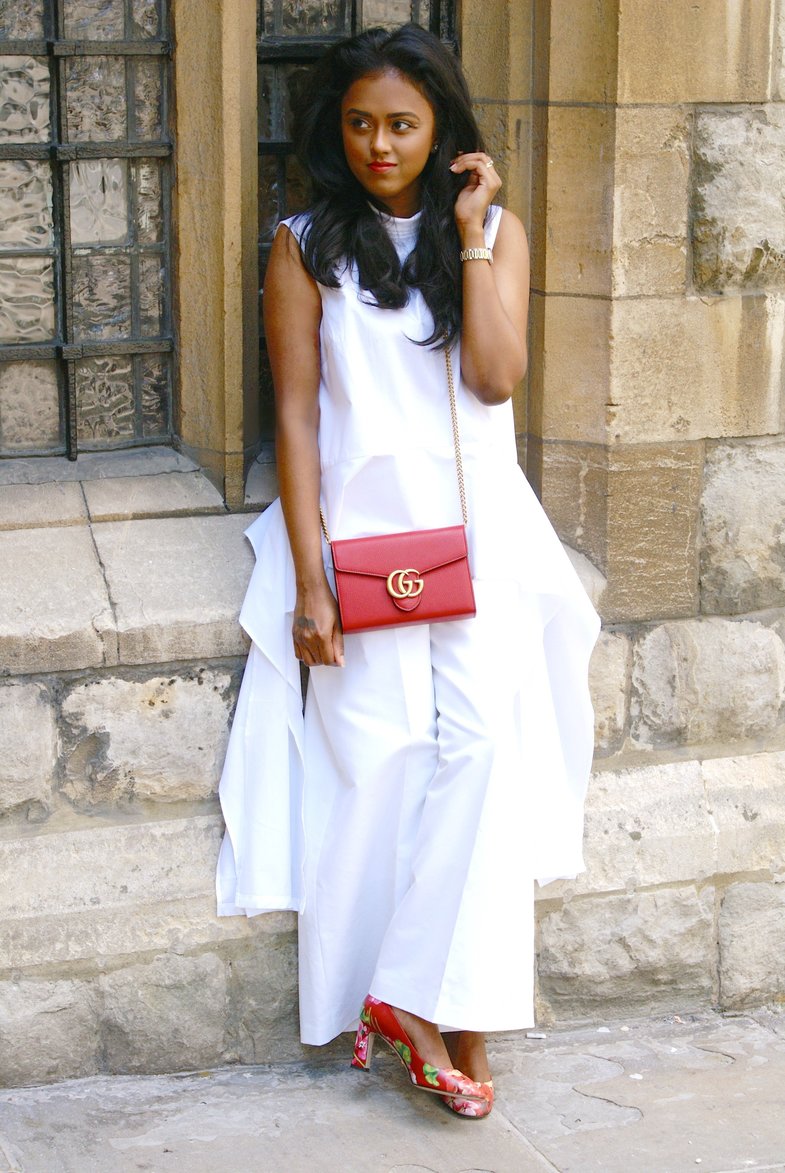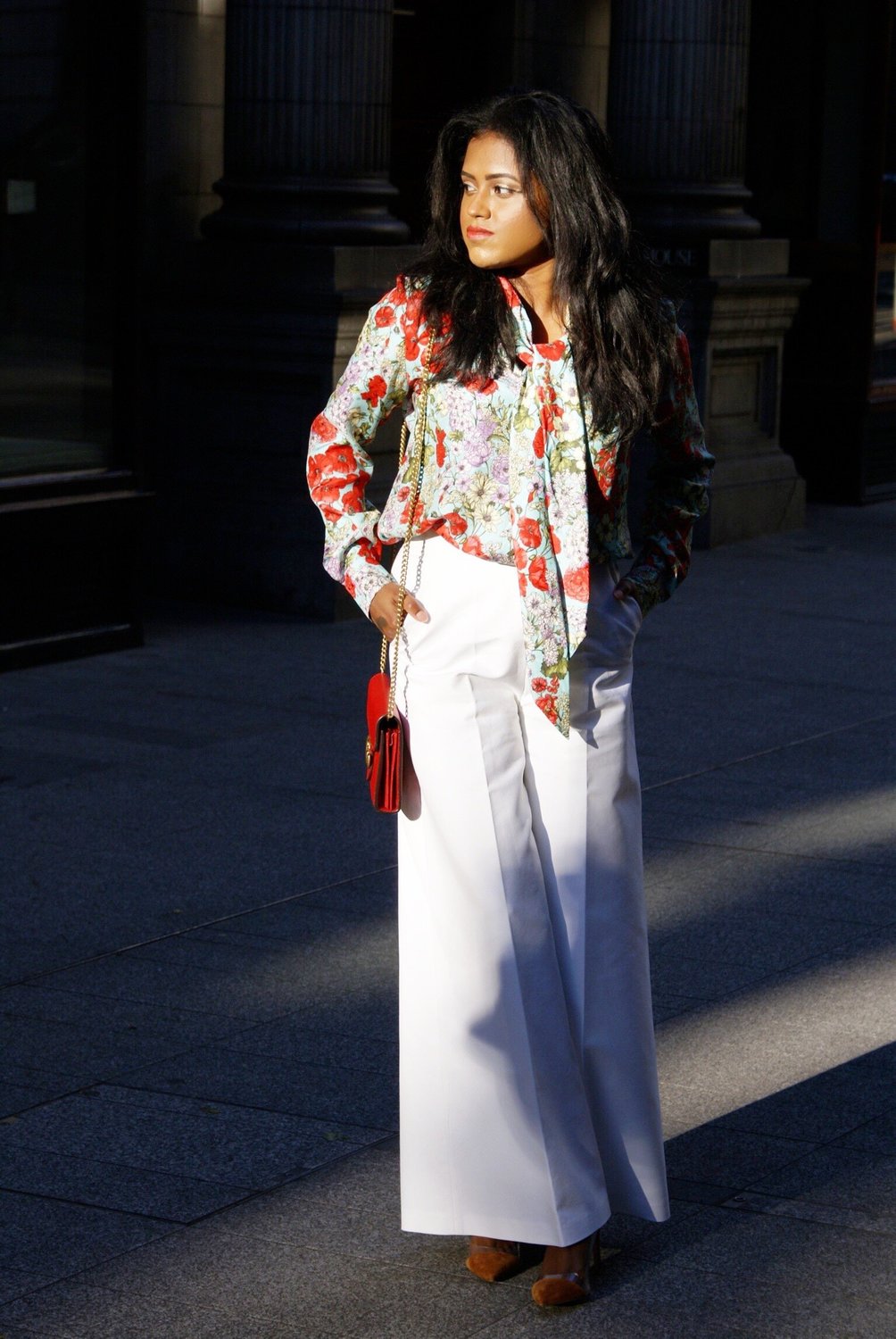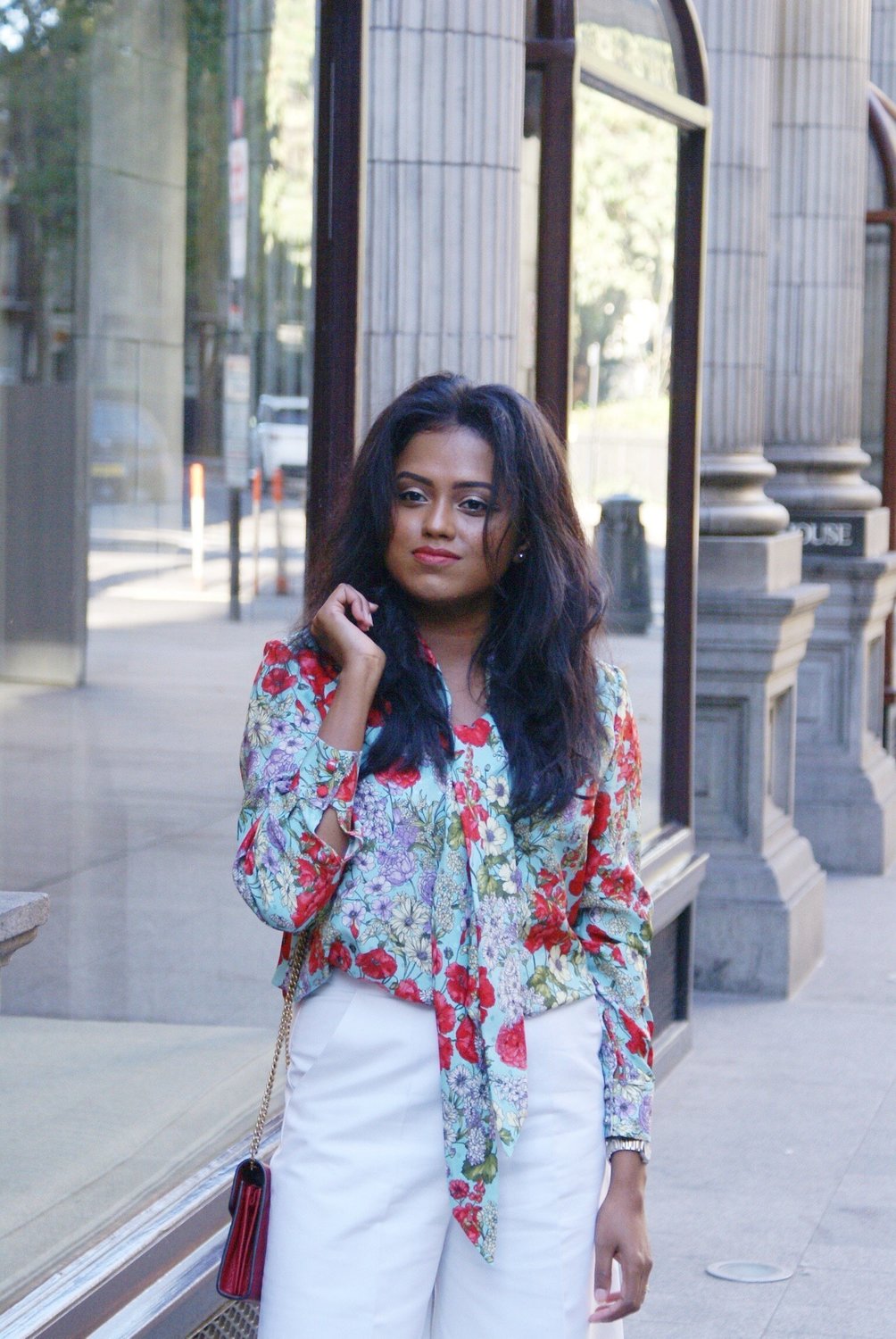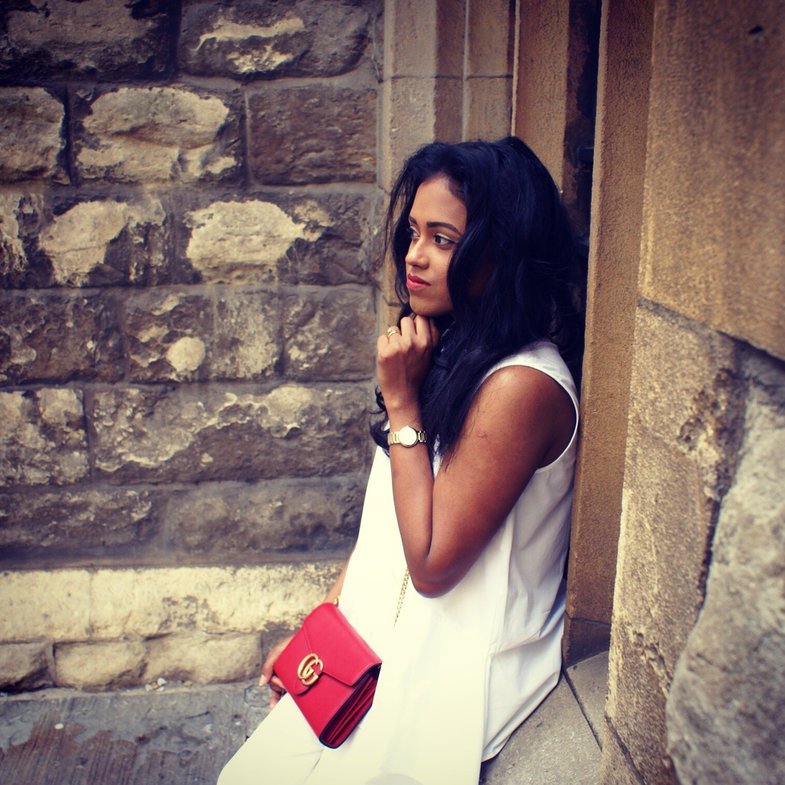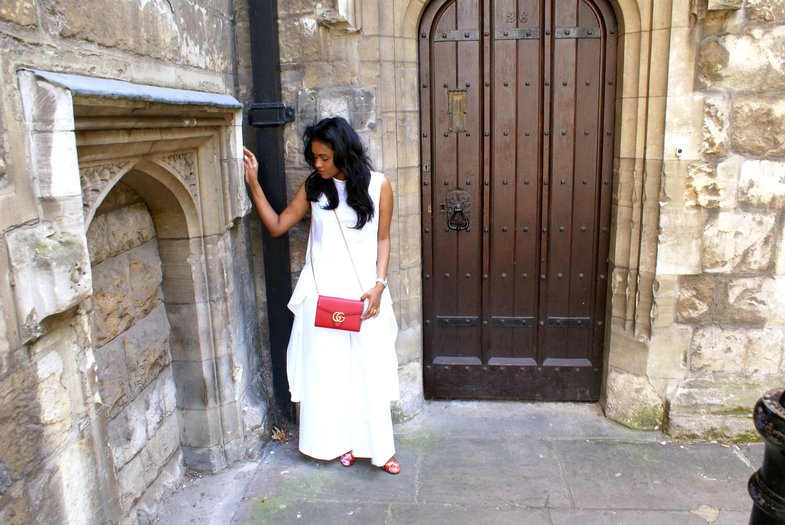 As I have said in time and time again, quality is the key when purchasing a luxury item and it is a test that I would like to do thoroughly and in detail.
Gucci GG Marmont is made in beautiful grainy leather (in all available colors up to date) and has antique gold toned hardware with a double G closure.
Inside it there are 16 card slots and two bill compartments, There are 3 separate main interior compartments and a zip pocket to use for coins. The removable chain shoulder strap has a 60cm drop and consists of a snap closure.
The measurements are W20cm x H13cm x D6cm making Gucci GG Marmont one of the most generously spaced wallets on chains I have ever come across. It really is an adequately spaced day and evening bag for me. I can easily put my makeup, phone, keys, business card holder, a perfume and an external battery charger. It is quite flexible in the sense if you wish to put few more items than usual into the bag, the side panels expand and provide space. But the leather is so well made it doesn't shrink or loose the shape of the bag. I have been quite presently surprised how it holds up its shapes so beautifully with equally quite full of contents as well as when it just empty.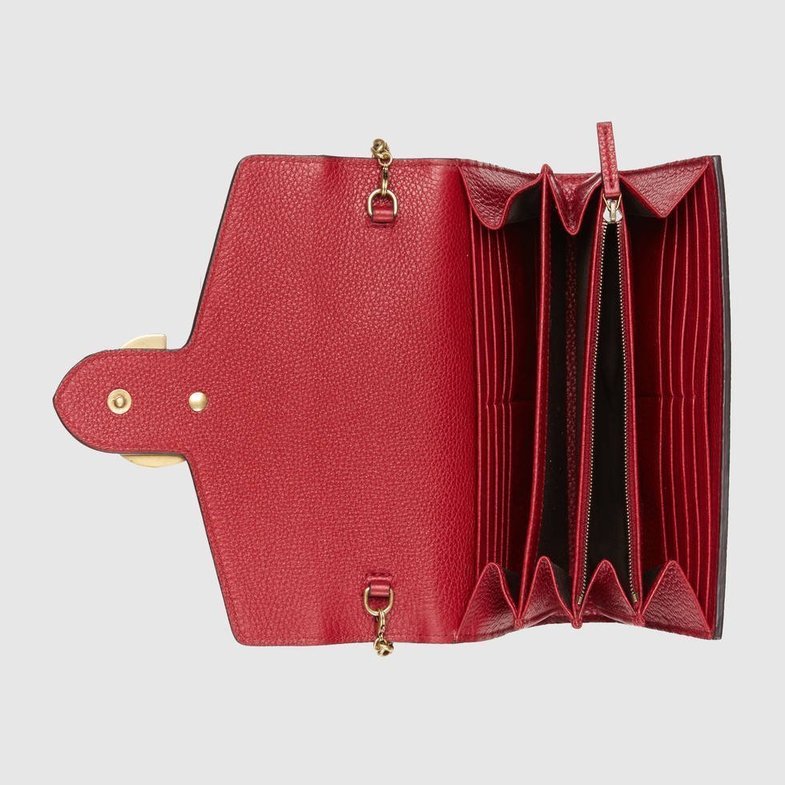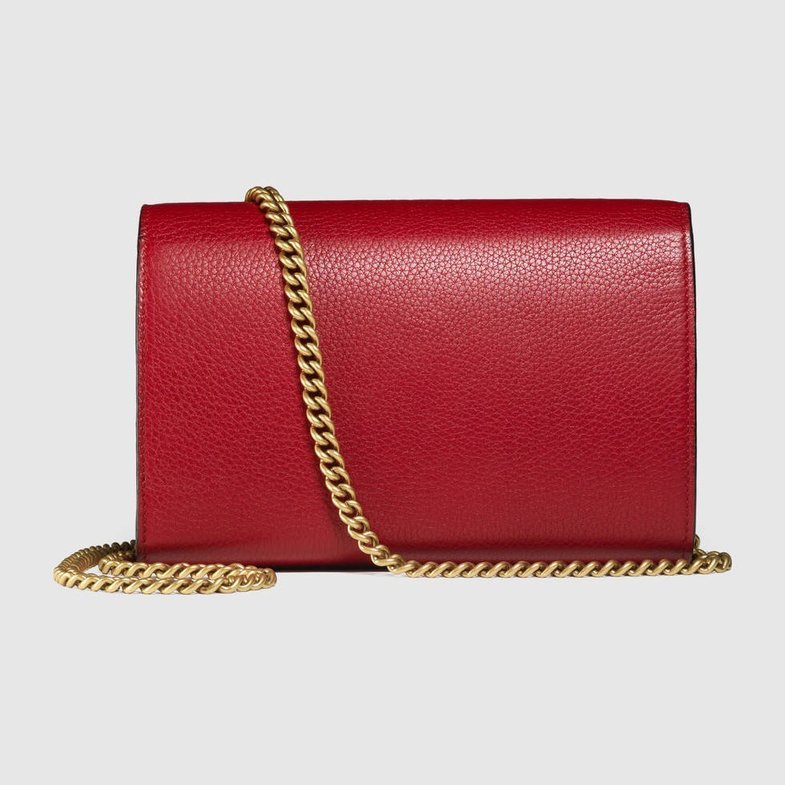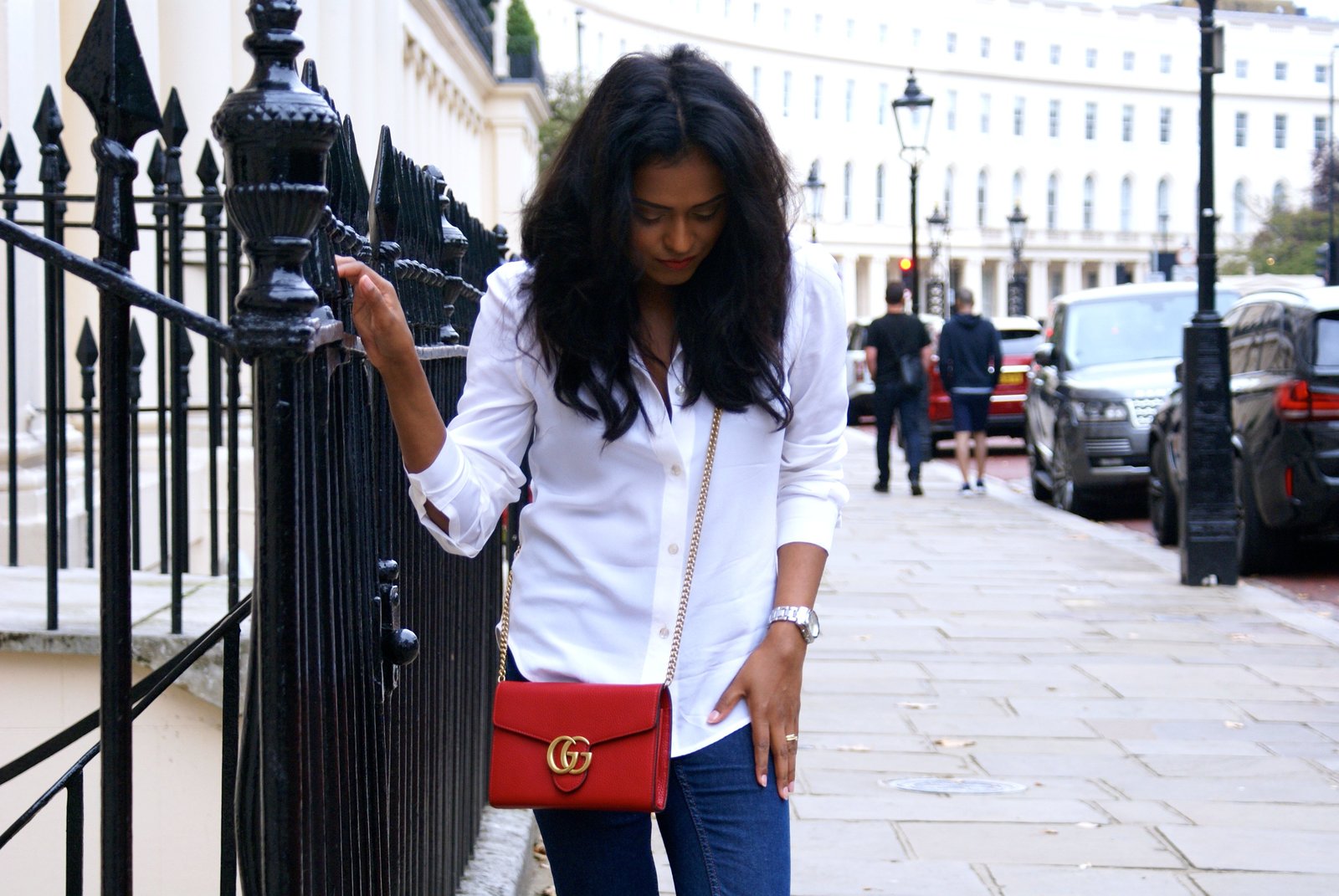 For me the Gucci GG Marmont passed the test of style and the test of colors with flying colors. So lets get into the price. Currently, it retails at £895 in the UK, $1400 in the US and EUR 990 in Europe in eluding Italy. So the price has definitely gone up from about 6 months ago when I purchased it in the UK for £810. So the question is is it worth it? When I asked myself this question in summer, I said Yes! and I still do! Definitely Yes!
Though the price has gone up in about £85, I think it is still worth that price atg. All of the luxury brands put their prices up at least once in a year and so Gucci has done it too. But when I think about cost per wear, the durability, the quality and the made of the Gucci GG Marmont, not to mention the sheer beauty of this elegant lady in Red, I would say it is well worth it. In fact, by looking at the luxury bag market and the price from similar brands such as YSl, Louis Vuitton and Celine, I think this is a steal under £1000. Because as I said earlier, it not not just a wallet on chain, it is a day bag as well as an evening clutch.
Also despite of the new GG branding, it is still a timeless classic at its heart with a sophisticated rectangular shape, rustic gold hardware and grainy leather. So this is a piece I will wear season after season and year after year!
Gucci GG Marmont does come in 5 different colors, Red, Black, Brown, Pink, and Antique rose leather.