Grown Alchemist Skincare Review - Testing Beauty Episode 35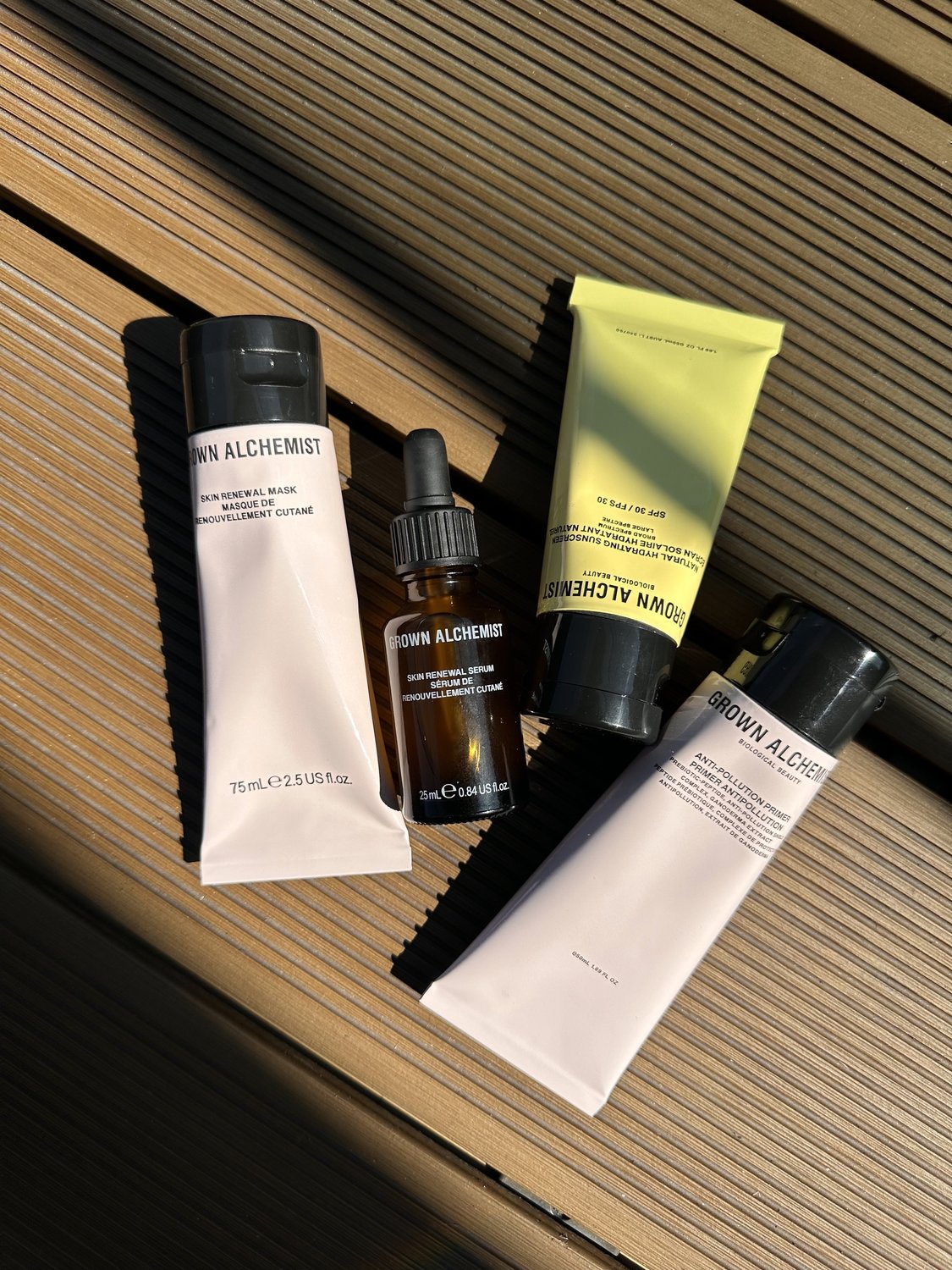 Testing Beauty! The beauty series that puts all the makeup and skincare products to the test! In Episode 35, we are testing the skincare range from the Australian brand Grown Alchemist.
I first came across Grown Alchemist int eh Montcalm East spa when I went for a treatment and I was so impressed by the quality of the products I was very intrigued to test this natural skincare brand and see if the first impressions indeed last!
Who is Grown Alchemist?
In the ever-evolving world of skincare, few brands have managed to seamlessly blend the ancient wisdom of botanical ingredients with cutting-edge scientific advancements quite like Grown Alchemist. With a name that evokes images of a modern-day alchemist working in harmony with nature, this brand has carved a niche for itself in the organic skincare market. Let's delve deeper into the Grown Alchemist brand and its range of products.
The Brand Philosophy
Grown Alchemist's philosophy is rooted in the understanding that the right natural ingredients can unlock the body's natural ability to regenerate and heal. They believe in the "biology of beauty," which means that when you provide the skin with the nutrients it needs, it can heal and rejuvenate itself more effectively.
The Science Behind the Brand
While many brands tout the benefits of natural ingredients, Grown Alchemist takes it a step further by investing in scientific research. Their team of cosmetic chemists based in London, Paris, and Australia are constantly researching and formulating new products. They focus on collagen and elastin production, detoxification, and advanced natural ingredients that can combat signs of aging.
Key Ingredients
Grown Alchemist prides itself on using high-quality, certified organic ingredients. Some of their star ingredients include:
Hyaluronic Acid: Known for its hydrating properties, it helps retain moisture and plump up the skin.
Rose Extract: A natural astringent, it tones the skin and reduces redness.
Pomegranate: Rich in antioxidants, it helps combat free radicals and signs of aging.
Turmeric: Known for its anti-inflammatory properties, it helps reduce blemishes and improve skin's radiance.
Other Products
Gentle Gel Facial Cleanser: Infused with chamomile, bergamot, and willow bark, it gently removes impurities without stripping the skin of its natural oils.
Detox Serum Antioxidant+3: A lightweight, oil-free serum that combats pollutants and free radicals, leaving skin radiant and protected.
Age-Repair Moisturizer: Packed with phyto-peptides and white tea extract, this moisturizer targets fine lines and boosts skin's natural collagen production.
Shop My Favourite Grown Alchemist Products