Giorgio Armani Luminous Silk Foundation and Concealer Review - TESTING BEAUTY - EPISODE 11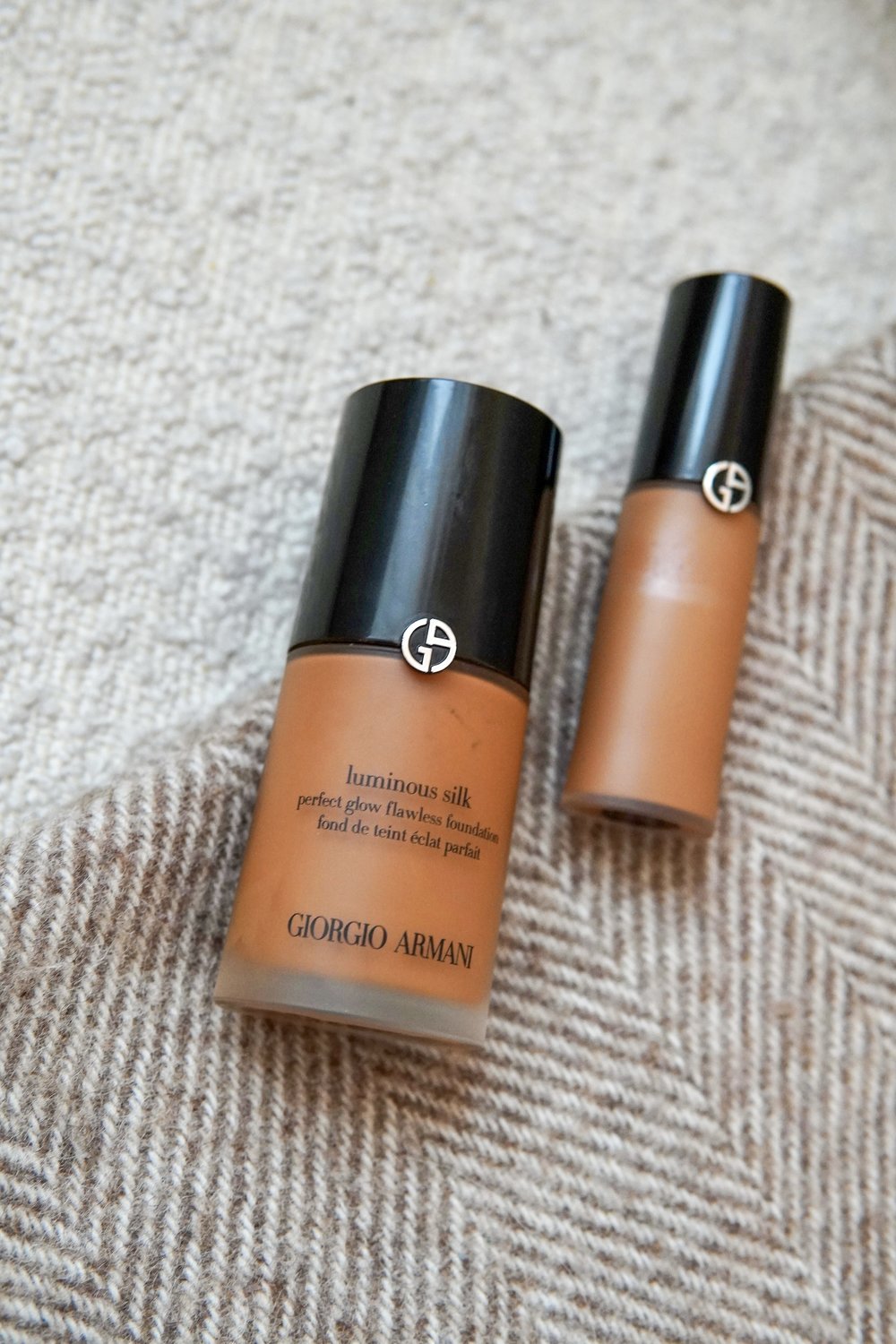 Testing Beauty! The beauty series that puts all the makeup and skincare products in to test! In Episode 11, we are testing the Giorgio Armani Luminous Silk Foundation and Concealer, Is it the go-to foundation for red carpets after all? Is it worth the price? Let's find out!
Price : £44.50 (Currently on Sale at £31)
Texture and Coverage: My first impression was that it has a light, luminous texture for a foundation that I would consider medium - high coverage based on how you would apply it. It did not at all feel cakey on the skin and I loved how actually luminous and silky it made my skin feel.
It certainly looked lovely in person but I noticed that on camera it looked even better (a typical foundation usually does the other way around). This is the reason why it has become the cult favourite of event/red carpet foundation because it photographs so well.
Concealer was not a heavy concealer but it covered quite nicely. If you have it in a shade or two lighter, it would give you natural highlight when applied on the cheekbones and other high points of your face.
Colour Range : It comes in 40 shades very nicely spread across the skin tones from fair to dark and I could find a shade that matches perfectly for my skin without having to compromise on the shade.
The concealer comes in 23 shades so you still have a lot of options. I would recommend getting colour matched in person and getting a lighter colour concealer to your foundation if you like creating more contoured looks.
Longevity : Probably one of the best in lasting a long time on the face (with powder on the top). It did not move at all and I loved how looked under the powder, still luminous.
Value for Money : Giorgio Armani is known to be an expensive brand so £44.50 for the foundation and £35.50 for the concealer was not a surprise. Yet, I think it is at the very high end of prices. So I would say that this is more for the special occasions, on the days you know you are going to be photographed, for events, weddings, birthdays and etc. It is a nice one to have so when there is an occasion, you know exactly what to do.
Final Scores : 8.5/10
Shop Giorgio Armani Luminous Silk Collection