Finding Your Statement jacket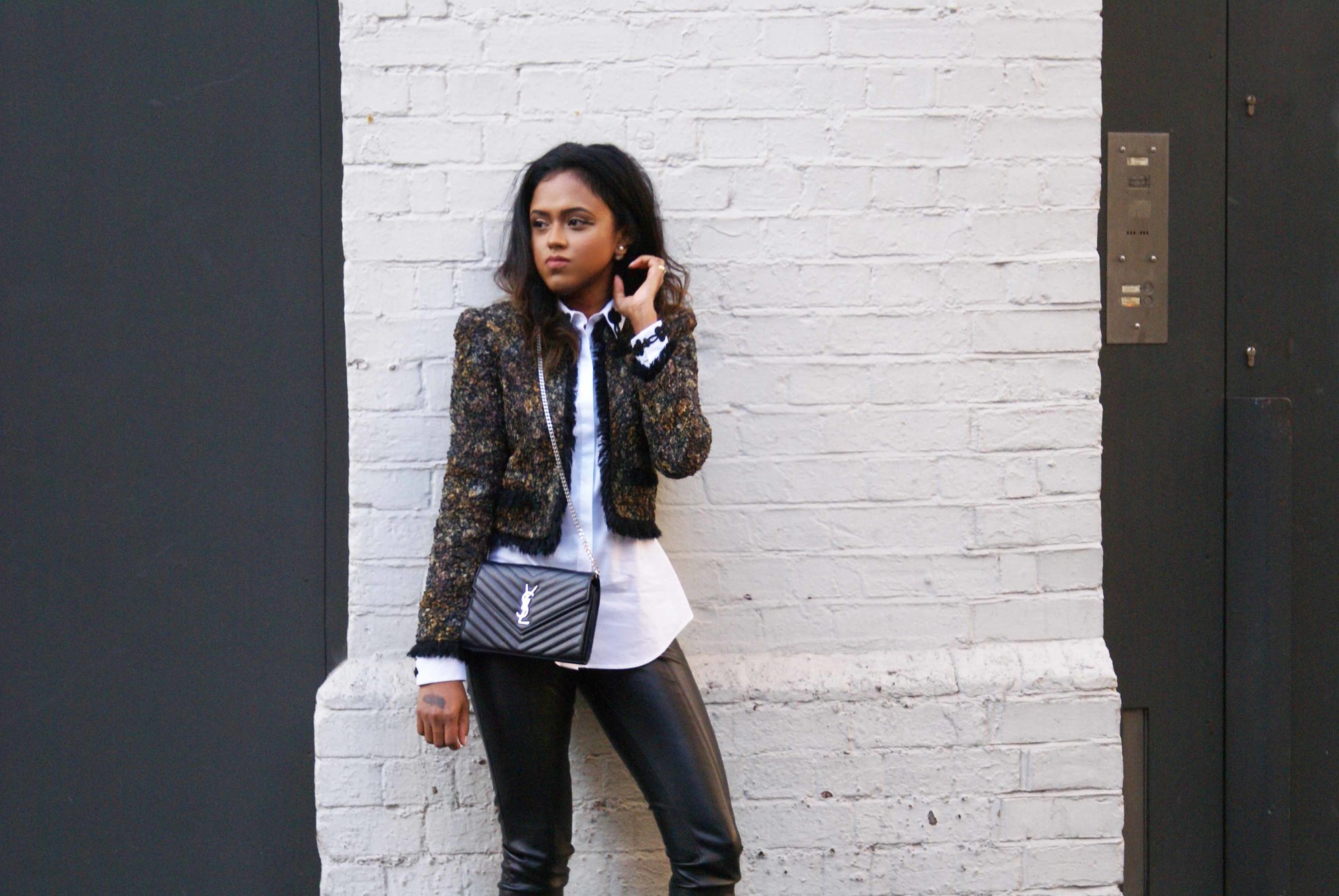 A statement jacket is a wardrobe staple for any fashionista and it is usually the piece that you search for months until one day you set your eyes on this perfect piece. When looking for a statement jacket, I usually go through a checklist of items to make sure the investment is worthy and be long-lasting.
The first factor is fabric composition. May it be wool tweed or silk, I want to feel warm and luxurious when wearing it. Then I look for the made of the jacket, is it well-made? is it well-cut and fits properly? Then I look at the color palette and the style. I try it on and also think how it is going to be incorporated into my existing wardrobe.
The jacket I am wearing is from Peter Twiss, a a truly sustainable brand I have come across recently and I am amazed by the quality of their pieces and the attention to detail in every single item. This jacket is made from silk and the combination of earthly colors mixed in with sharp black makes it so easy to style. I also love its ruffled collar and cuff detail giving it a very Victorian-era elegance.
It is also the kind of jacket, which you can style up or down. Wear it with your black suit trousers and a pair of black stilettos, you have a boardroom killer look. Or you can pair it with long white culottes and gorgeous white hat for a spring wedding.
I absolutely love this jacket for its versatality, the story and passion behind the brand and for the stunning peice of art it is!
Peter Twiss has a pop-up shop open throughout December at 508, Kings Road, London.