Feminine Fierce in Military Style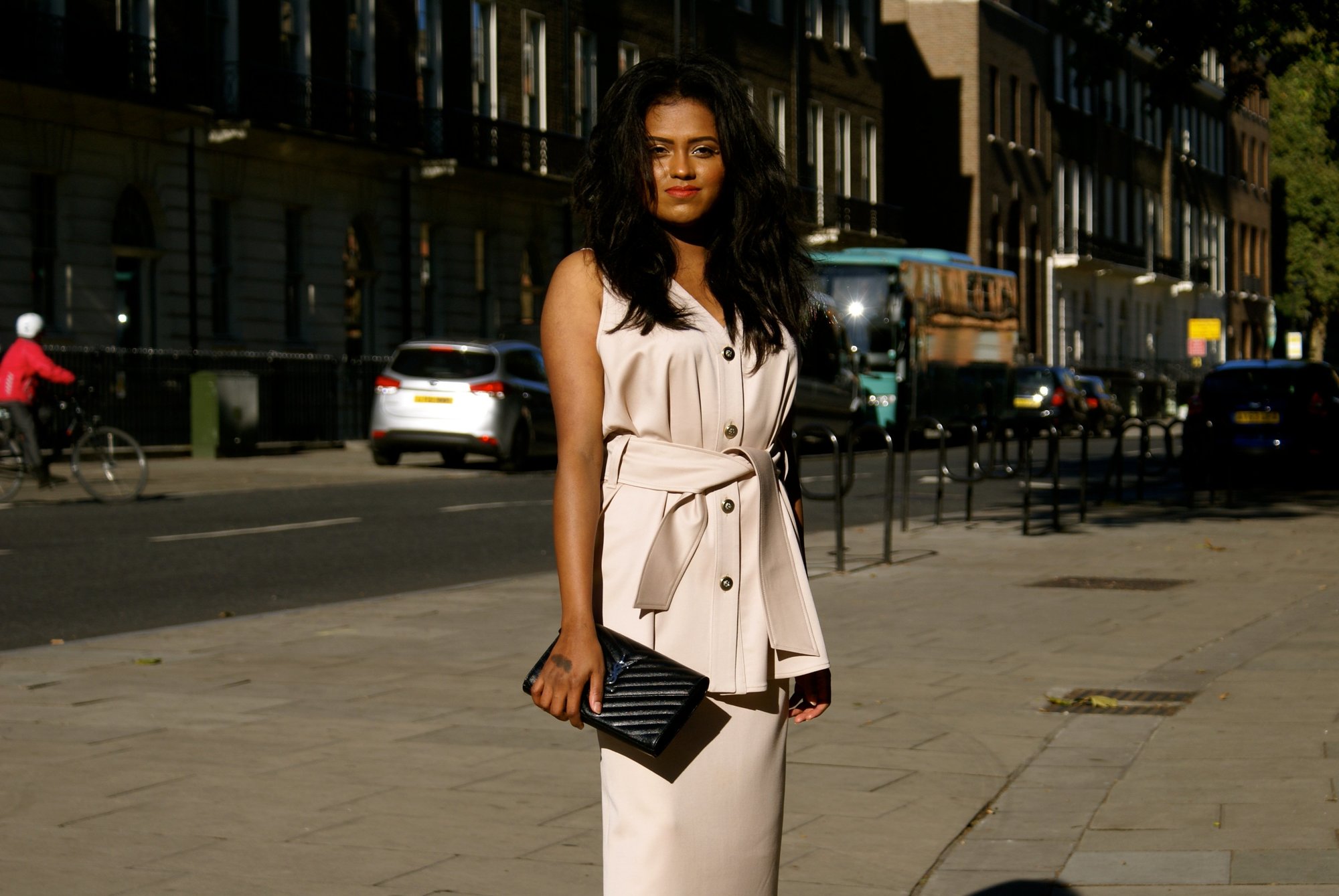 Fierceness to me is standing up for myself, fighting for my rights and to be able to stand strong and tall on my own two feet. It is the true independence of oneself and I find it admirable and attractive.
Despite of all the fairy tales I had seen from the story books where princesses are to be rescued by prince charming or other heroes, feminine fierceness is something I have always believed in and practiced in life. As nice as it may be to be rescued by a prince, being a warrior princess yourself never hurts. Whether you have the support of a family/ friends/spouse or not, strength of character is a weapon for life which I wouldn't want to be travelling without.
Fierceness is feminine and beautiful. It represents a strong individual with will power and confidence. For me it has been a process of being independent and fierce over a long period of time during which I have realised, they are tools for not only for being confident, but also for success, both personally and professionally.
Being a designer, I had long wanted to convey this idea through a piece and I am so proud to announce that the Warrior Queen Military Top has finally arrived in Autumn Winter 16 collection. Inspired by the Warrior Queens and Princesses in British History, it is made to bring out the elegance and  fierceness in you. While the Military Silver buttons tell you the story of a battle and a victory, the feminine cut and the soft silk blend wool hugs you in all the right places and dress you up for a powerful day.
As a part of the autumn and winter collection, it stands out emphasizing the elegance of a proud history of warrior queens and princesses who not only fought for themselves, but for the country and for the future with courage. I remember the very first time I tried this on during making the first sample, and I felt a sense of pride and fierceness. I saw a stronger side of me, a part of myself who emerge to be a leader and to walk towards victory!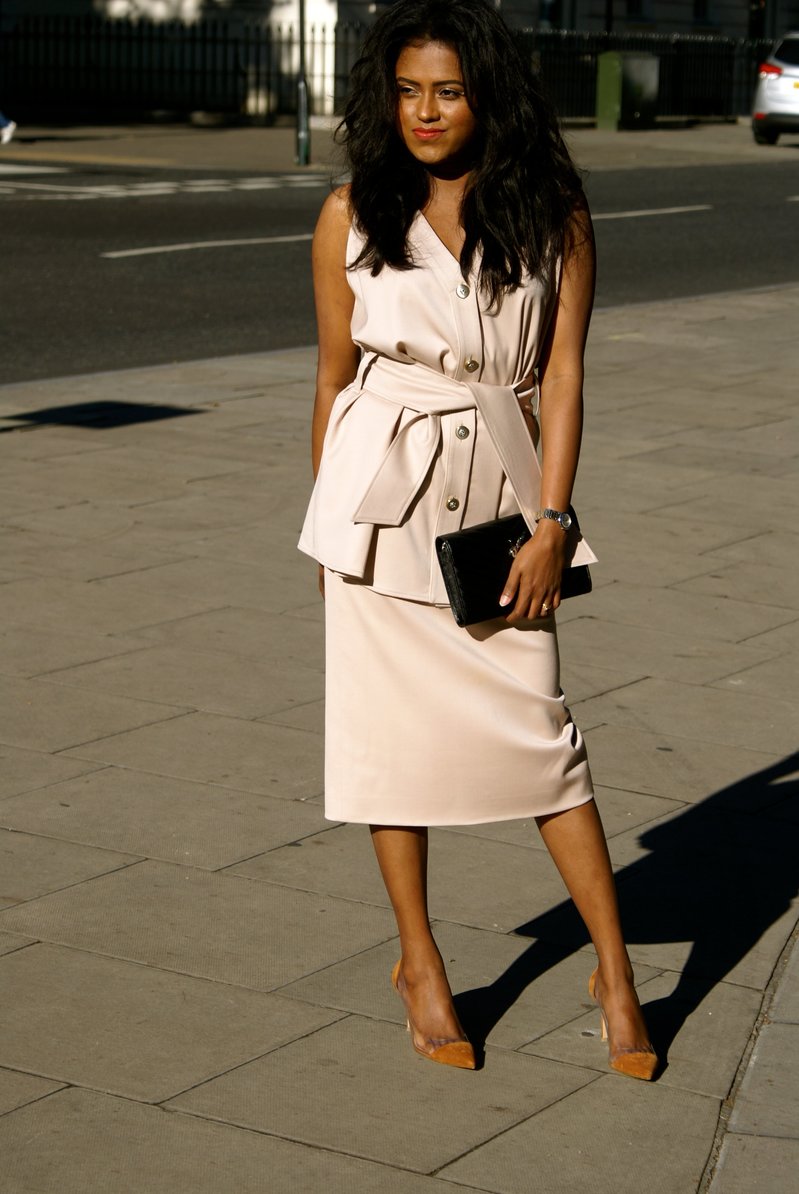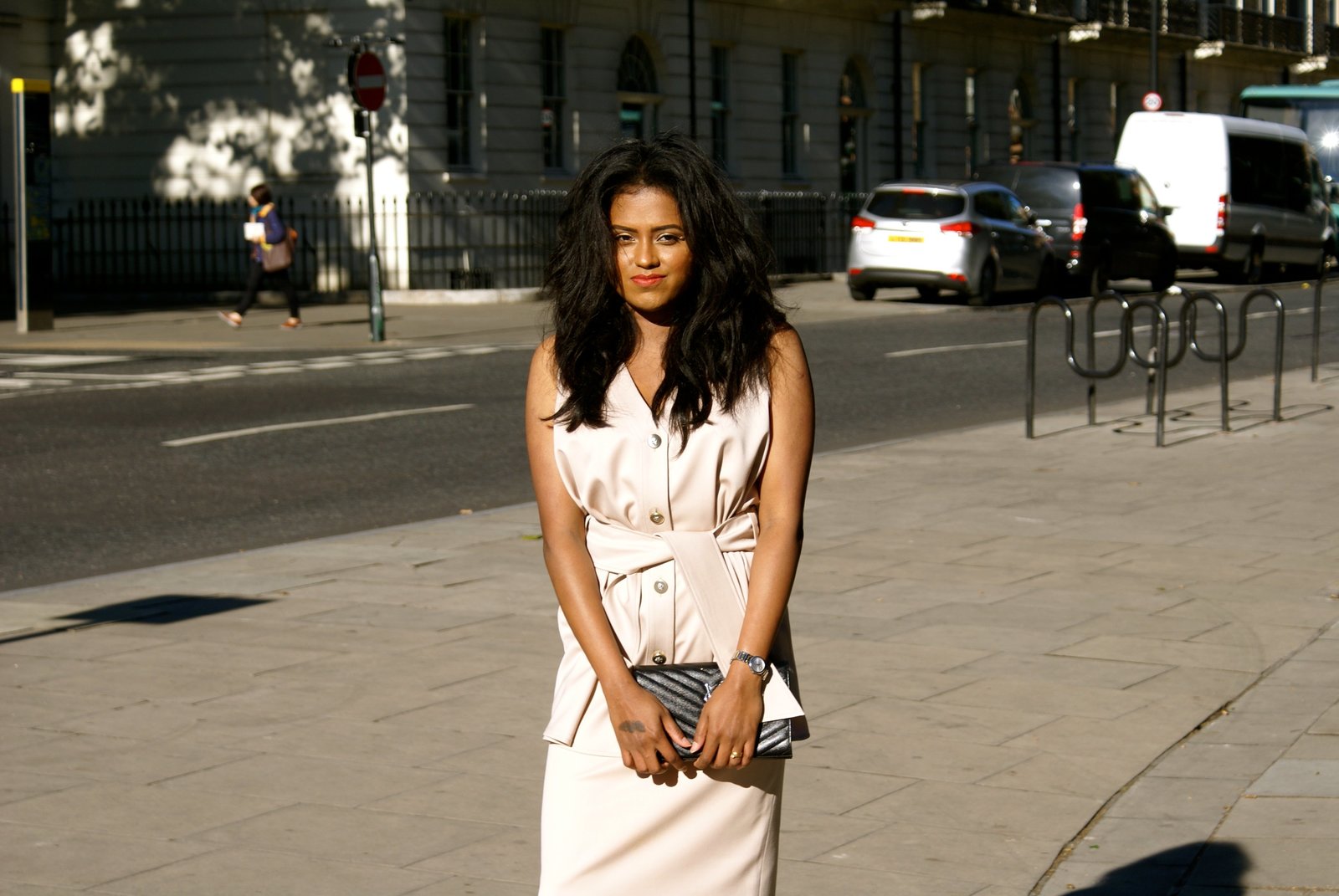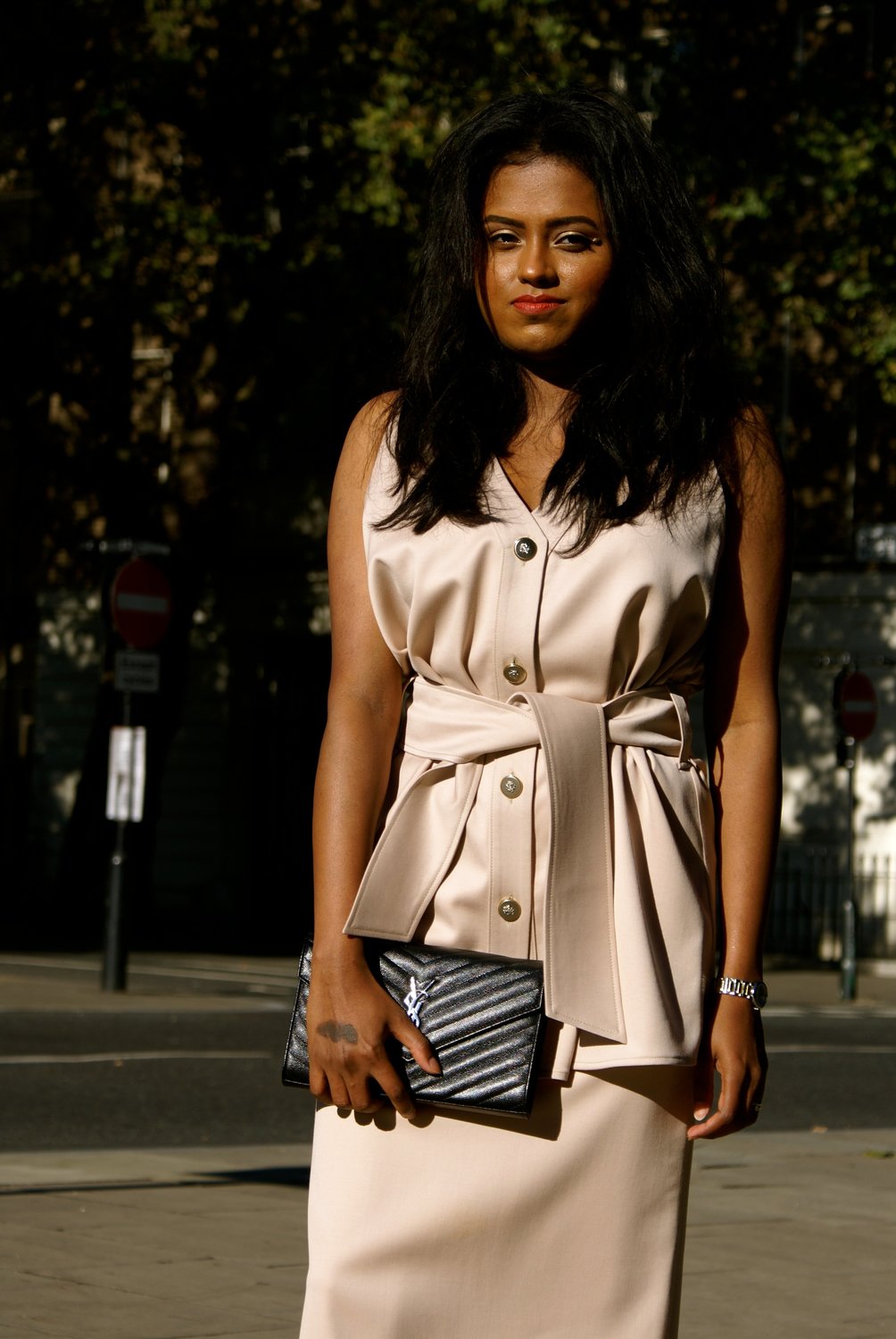 Warrior Queen Military Top
Inspired by the Warrior Queens and Princesses in British History, this elegant military style shirt brings out the fierceness in you!
Handmade in London on request.
Outer: 90% Wool and 10% silk
Lining : 100% Silk Satin
Élégance Pencil skirt in Cream
Just over the knee pencil skirt with silk satin lining to make you feel as luxurious as you look. A comfortable yet elegant key piece to your wardrobe.
Handmade in London on request.
Outer : 100% Cotton mixed Wool. Lining: 100% silk satin