Fashion's Resurgence of Brown: Autumn and Winter's New Staple Colour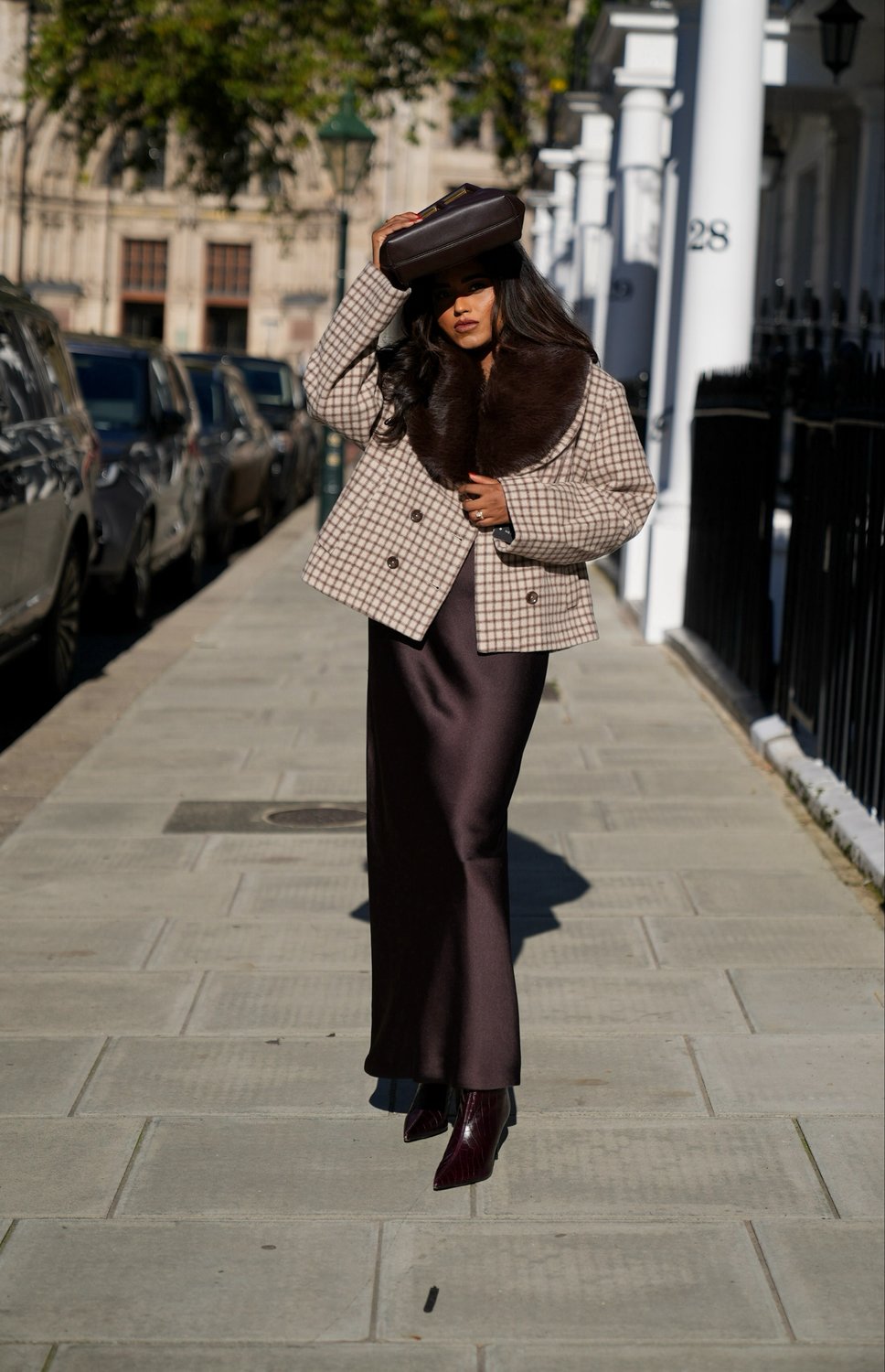 This year, the color brown has emerged as a dominant force in autumn and winter trends, casting aside its once-staid reputation for a new, chic status. From the runways of Saint Laurent to the minimalist ethos of The Row, brown is the hue that's proving to be as versatile as it is sophisticated.


The Warmth of Brown in High Fashion
Brown is a color that evokes a sense of warmth, stability, and reliability—qualities that resonate deeply during the cooler months. It's a grounding color, one that connects us to the earth, and it's perhaps this comforting quality that has seen it rise to prominence in the fashion industry's autumn and winter collections.
Saint Laurent's recent collections have played a significant role in propelling brown to the forefront of fashion. The brand has long been synonymous with a kind of timeless cool, and its embrace of brown comes as no surprise to those who follow its trajectory. Saint Laurent's use of deep chocolate and rich caramel tones in sleek leather jackets and sumptuous suede boots has redefined brown as the new black—a staple for anyone aiming for an effortlessly chic aesthetic.


The Row's Mastery of Monochrome
The Row, known for its artful simplicity, has also championed brown in its collections. The brand's approach to fashion as a form of quiet luxury is evident in its use of muted earth tones. The Olsen twins have masterfully demonstrated how various shades of brown can be layered to create a look that is both monochromatic and deeply textured. A key piece that stands out is The Row's oversized brown blazer, crafted from the finest wool, which drapes elegantly over the body, creating a silhouette that is both commanding and understated.
Key Pieces in Brown
As we delve deeper into the colder months, key pieces in brown are becoming must-haves for fashion enthusiasts. A well-tailored brown coat, such as a classic trench in a rich mahogany, can elevate any outfit. Pair it with a cream turtleneck and indigo denim for a look that is both polished and casual.
Leather goods in brown are also experiencing a renaissance. A Saint Laurent brown leather tote is not just a statement piece; it's a testament to the color's newfound luxury status. It pairs just as well with a business suit as it does with a casual weekend ensemble, proving the color's versatility.
Footwear is another area where brown is making its mark. The Row's minimalist brown ankle boots, with their clean lines and impeccable construction, can serve as the foundation for any autumn or winter outfit. They're a subtle nod to the trend without being overtly fashion-forward, making them a perfect choice for those who appreciate understated style.


Mixing and Matching with Brown
The beauty of brown lies in its ability to blend seamlessly with a variety of colors. It pairs beautifully with autumnal shades like burnt orange and olive green, evoking the essence of fall foliage. For a bolder statement, brown can be matched with brighter hues such as teal or fuchsia to provide a striking contrast that is both unexpected and refreshing.
My favourite Brown pieces to shop