A WOMAN'S BEST FRIEND - THE TRENCH COAT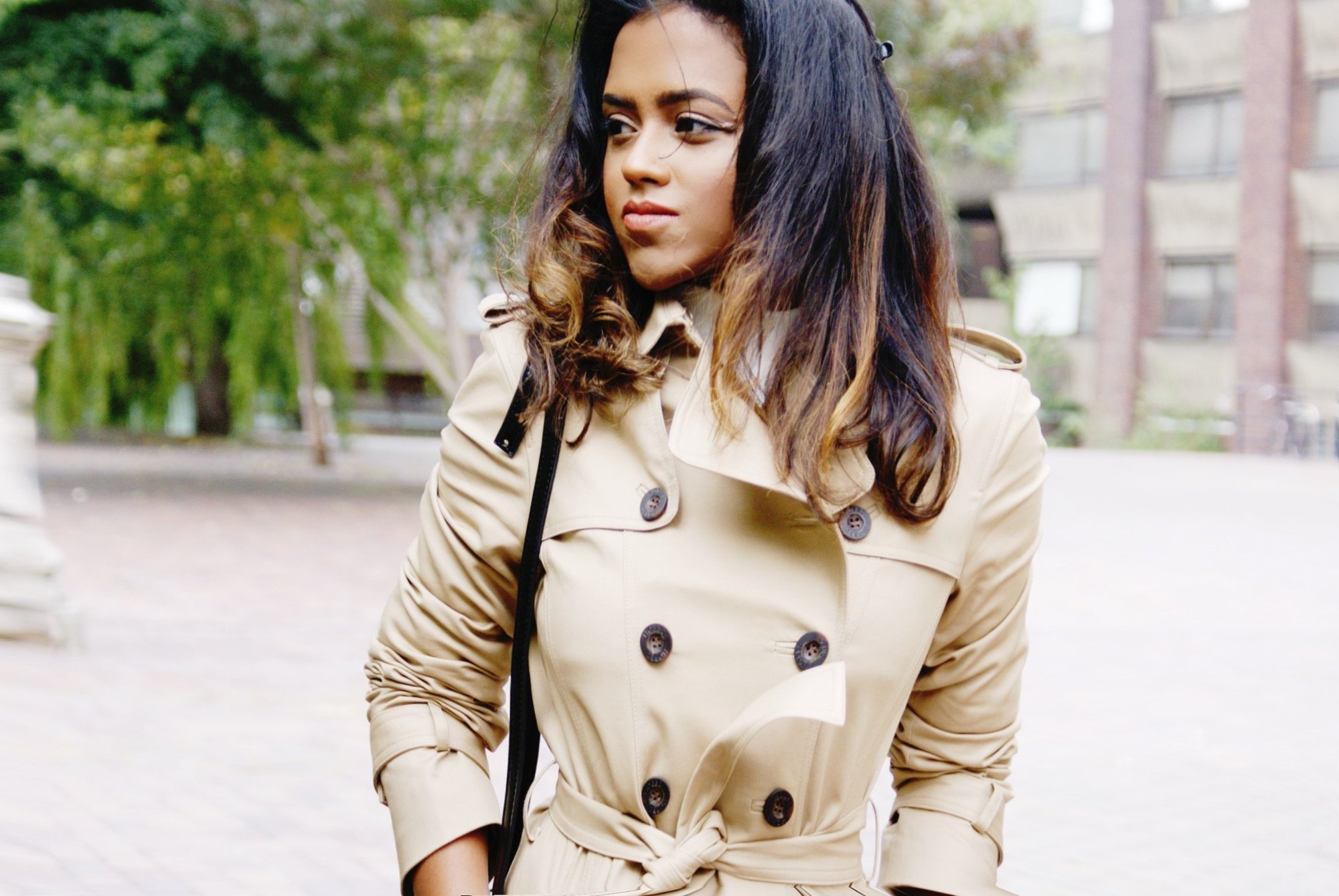 If we are to talk about timeless style, it is impossible to do so without talking about a woman's best friend- the trench coat. In my mind, a great trench coat is a savior for any day, especially in the Autumn and Spring when it is neither too hot nor cold.
As with most things, the cut of the trench coat is the deciding factor for me then followed by the materials and colours. Whether you buy yours from Burberry or High street, this is is the season to buy a trench coat as the shops have plenty of options, so you can take your pick.
The key factors I look into when buying a classic trench coat is the details of the coat. I would like My trench coat to be as original as possible and have all the details of the original military trench coat. It adds to the character and for me, the beauty of the traditional coat is, it is as practical as it is beautiful.
There are however exceptions to the rule as well, especially when it comes to statement trench coats. I think they are total show stoppers. Whether you buy yours in a bright color or with fur detailing, it is the kind of piece that would stand out in your wardrobe.
The trench coat is also quite adaptable to the season's trends, so you will see quite a few red and pink trench coats this season. But in my opinion, a classic trench coat is always an investment piece. It is something you would wear season after season, year after year.
As always, I had tried many, both from designer and the high street. However, the winner for me is the Saskia trench coat by Hobbs for £199. The reason being, the quality of it is almost up tot he Burberry one with 1/5 of the price tag. It also has a few colors to choose from (mine is Tan).
The runner-ups are being the Trench coat by And Other Stories and Burberry Classic trench coat. [Links in the shop section below]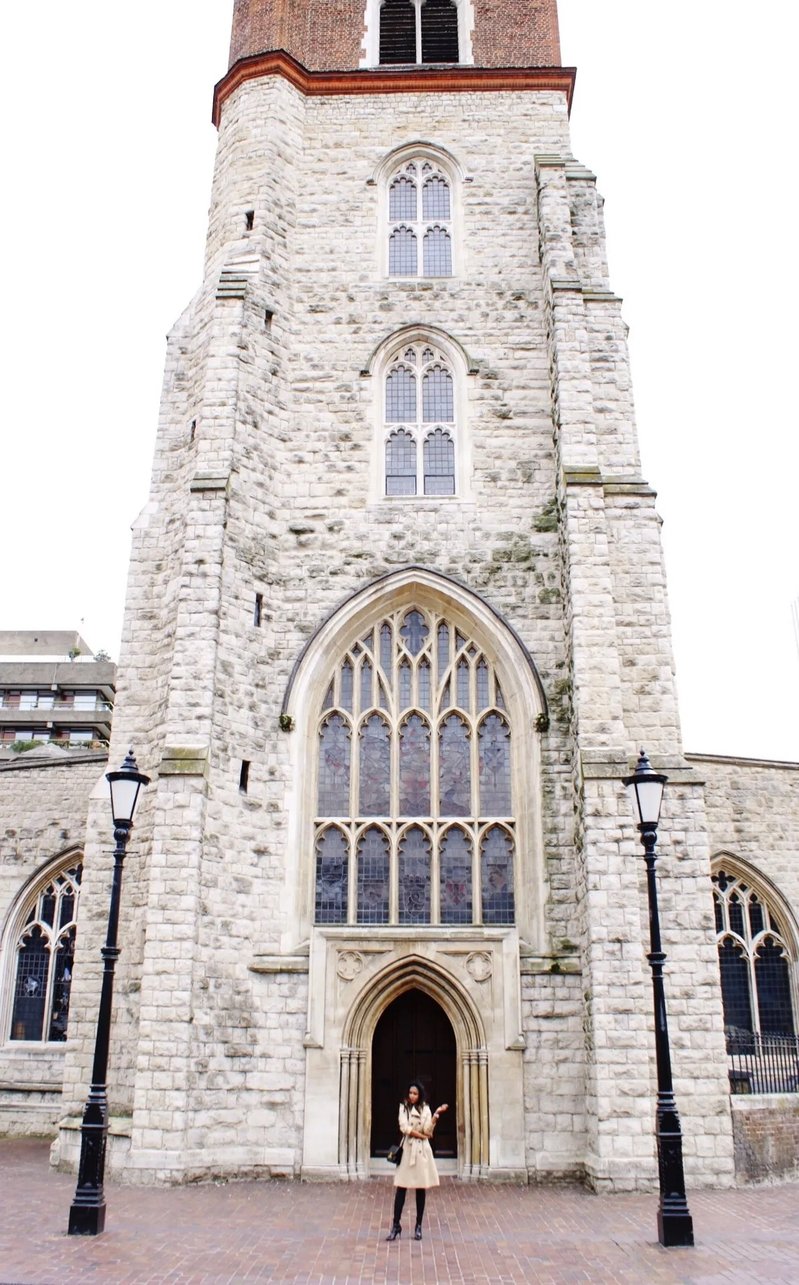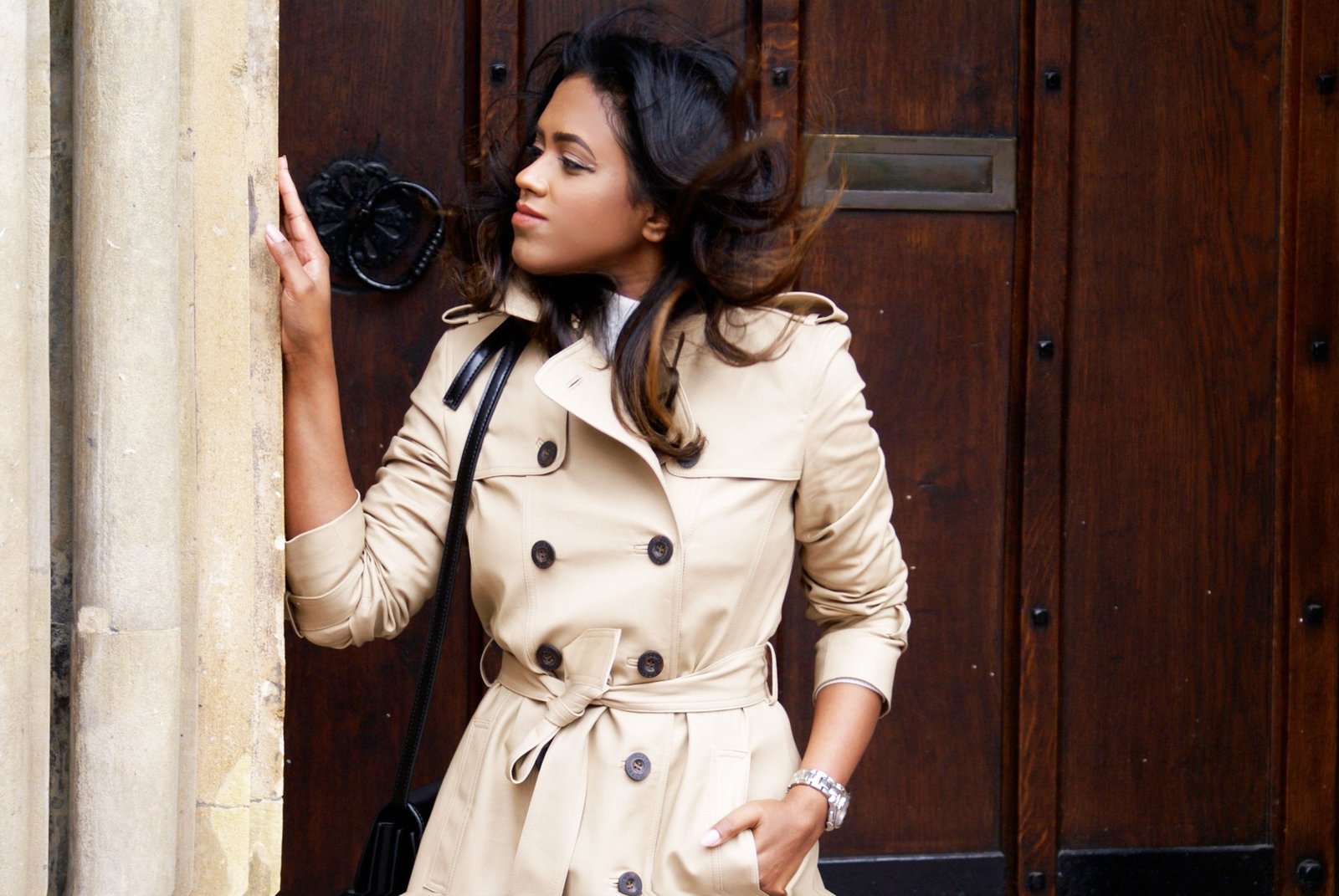 Shop Classic Trench Coats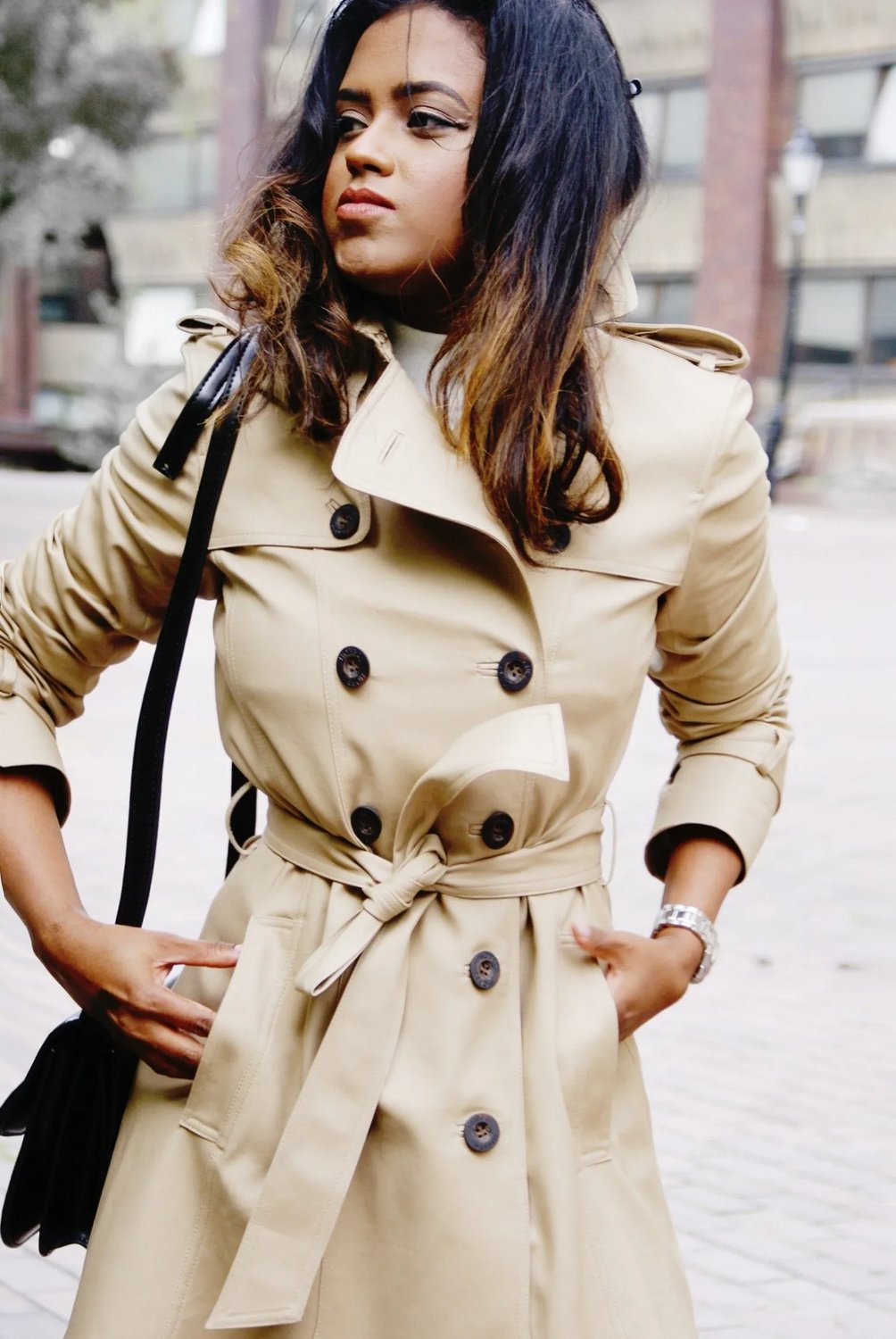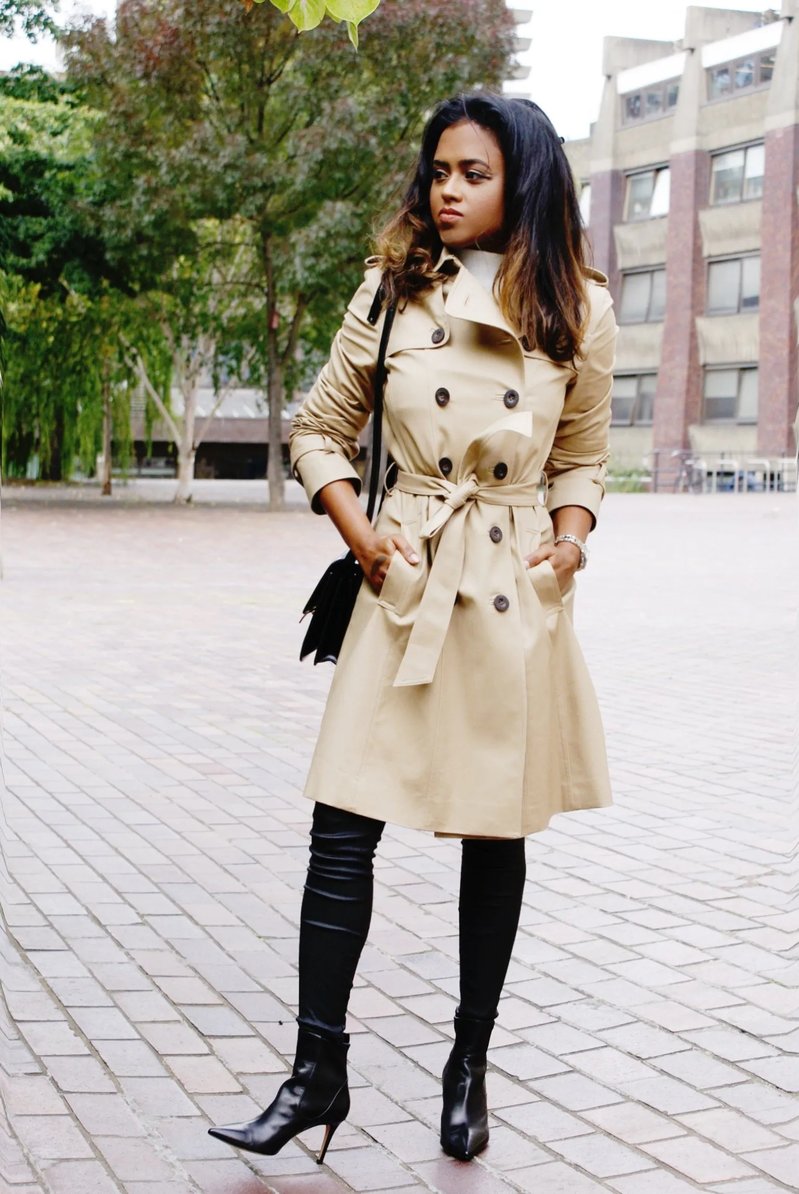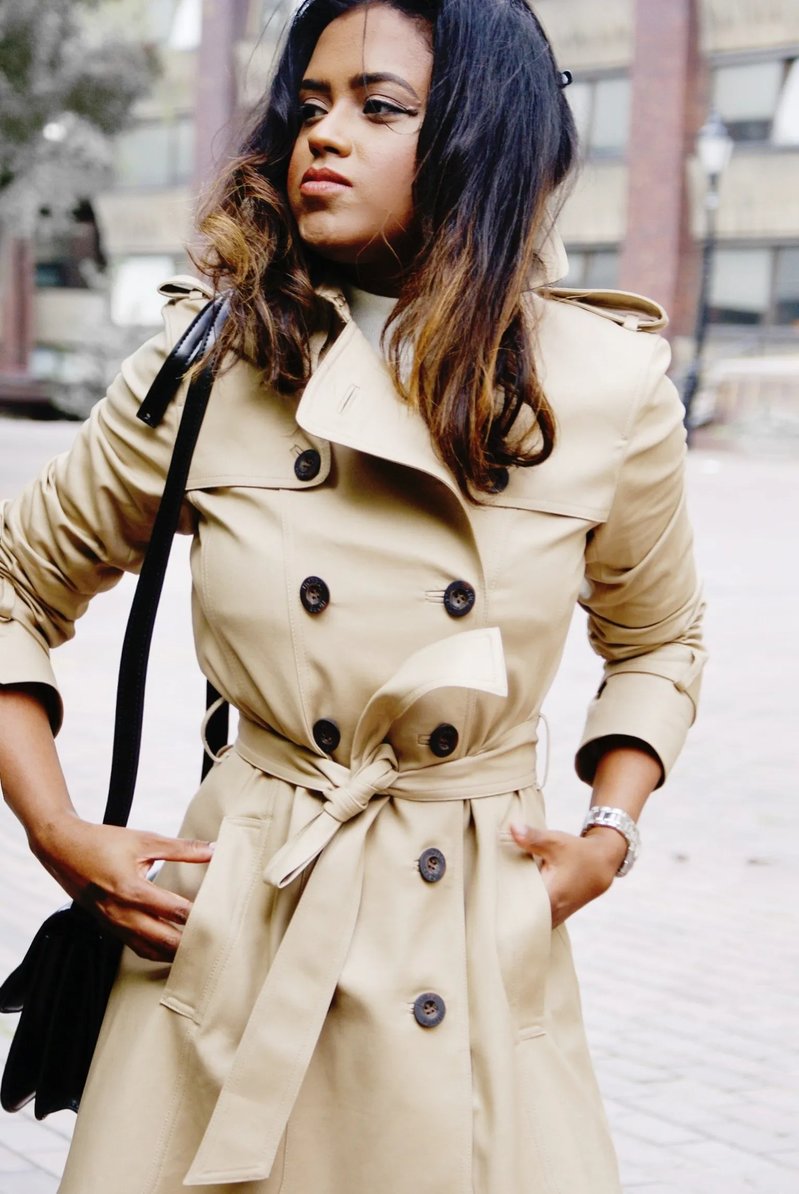 Shop Statement Trench Coats