Disney100 X Charlotte Tilbury Collection - Review and Try on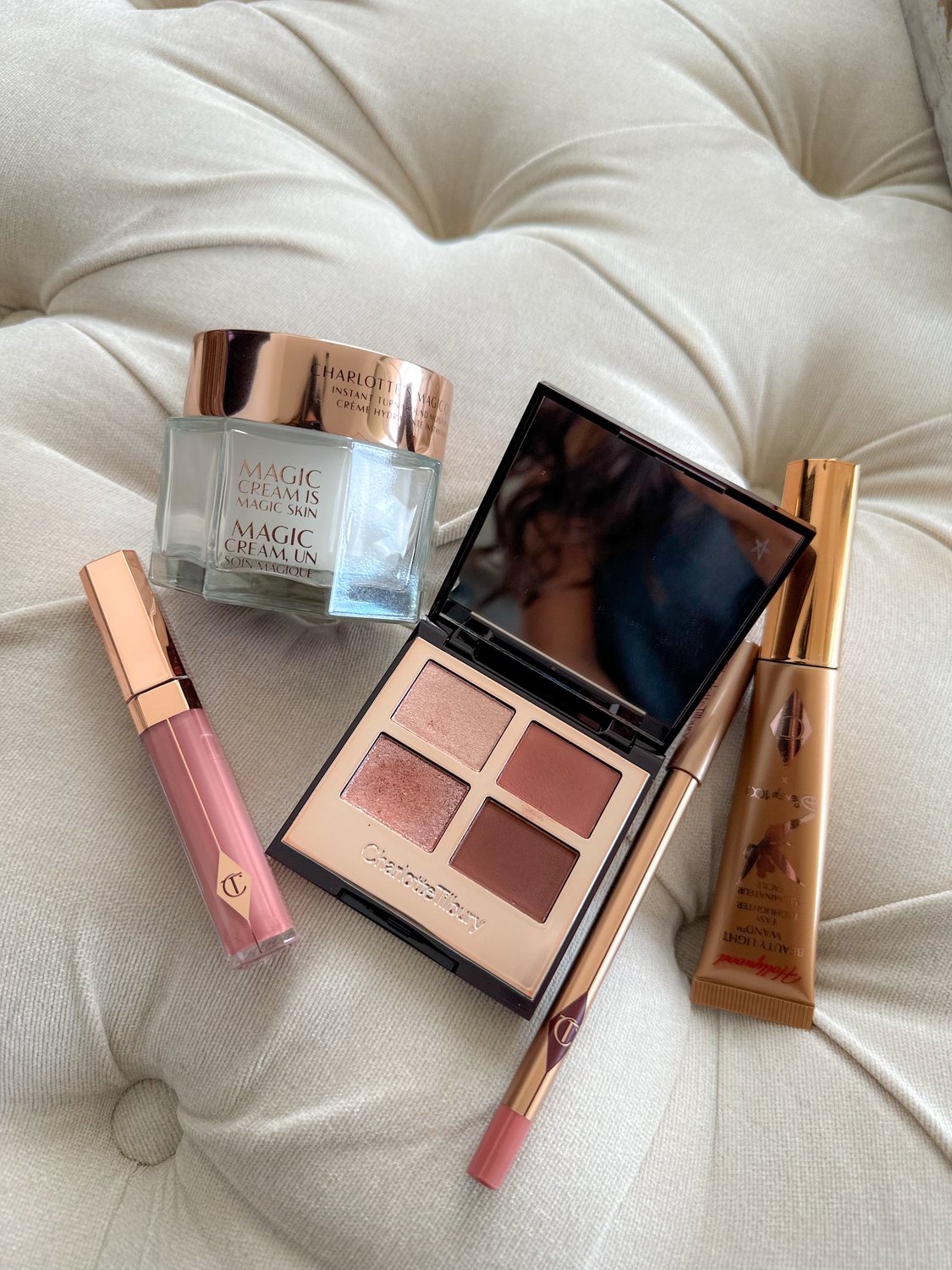 Charlotte Tilbury, a name that we have all heard and loved so much has now teamed up with Disney to celebrate a monumental milestone - 100 years of Disney magic and a decade of Charlotte Tilbury Beauty. This collaboration, aptly named the Disney 100 X Charlotte Tilbury collection, is a harmonious blend of iconic beauty secrets and the enchanting world of Disney, with a special nod to the beloved character, Tinker Bel!


Limited Edition Tinker Bell Design
One of the standout features of this collection is the limited edition Tinker Bell design that adorns the products. This whimsical touch not only pays homage to one of Disney's most iconic characters but also adds a touch of magic and nostalgia to the beauty products.
The Product Range
The collection boasts a diverse range of products, with prices ranging from $42 to $191. Whether you're looking for the perfect highlighter or moisturizing cream, this collection has something for every beauty enthusiast.
Disney 100 Beauty Light Wand
A highlight of the collection is the Disney 100 Beauty Light Wand, priced at $42. This product adds a touch of radiance and glow to your makeup look, ensuring you shine bright.


Skin and Cheek Kit
For those who love a complete beauty routine, the Skin and Cheek Kit is a must-have. This bundle includes the Makeup Bag, Magic Cream, and a Beauty Light Wand in a shade of your choice, all for $190.
Tinkerbell-Themed Products
The collection doesn't just stop at the Tinker Bell design. Several products in the range are Tinkerbell-themed, ensuring that fans of the character can immerse themselves in a world of beauty and fantasy.
The Charlotte Tilbury X Disney 100 collection is more than just a range of beauty products. It's a celebration of two iconic brands coming together to create something truly magical. The collection captures the essence of Disney's enchanting world while staying true to Charlotte Tilbury's commitment to quality and innovation.
Shop Disney100 X Charlotte Tilbury Collection