Dior Forever vs. Backstage Foundation Review - TESTING BEAUTY - EPISODE 8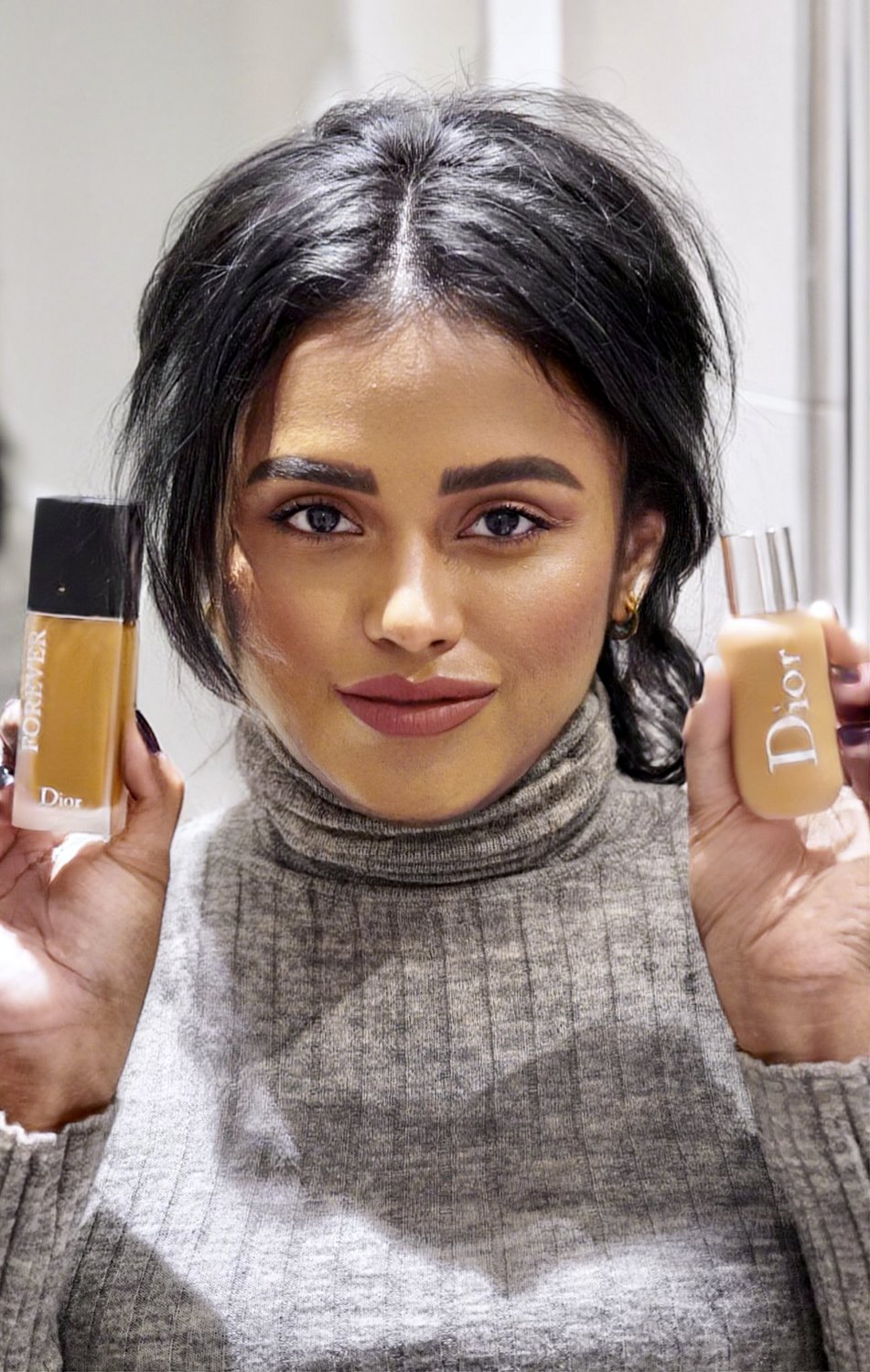 Testing Beauty! The beauty series that puts all the makeup and skincare products in to test! In Episode 8, we are comparing Dior Beauty Forever Foundation vs. Dior Beauty Backstage Foundation. Which is the better foundation?
Products : Dior Forever Foundation vs. Dior Backstage Foundation - 31
Price : Dior Forever Foundation - £45
Dior Backstage Foundation - £31
Texture : Dior Forever foundation has one of the most smoothest luxury velvet textures I have ever seen in a foundation. It is full coverage, yet once you put it on, it looks like skin and blends in so nicely.
Dior backstage foundation has a lighter coverage (but you can definitely layer on) and the only way I can explain that is to say it makes your skin look good, radiant, non-oily and works amazing. It is also for face and body and I can see a lighter layer on the neck and your shoulders for occasions will look beautiful!
Colour Range : Dior Forever Foundation comes in 42 shades and the Dior Backstage Foundation comes in 34 shades. I always appriciate the diversity in the colour palette and Dior is getting really good at this.
Longevity : Dior Forever foundation is better for long wear days. I had put mine around 5.30 am in the morning and taking it off around 11.30 pm, I did not have to retouch the foundation and it did not move. I had put a primer underneath and powder on top which I refreshed a couple of times during the day.
Value for Money : Dior Forever Foundation is £45 which I would say is fairly standard for luxury beauty foundations and one of the best I have used so I would personally repurchase and it is worth the price tag.
Dior Backstage Foundation is £31 and I think for the beautiful skin like look that it gives and for being such a versatile product, it is worth the money. I love it for day times and would be amazing in the Summer, so would definitely repurchase.
Final Scores : 9/10 for both foundations as they are both fantastic!