Knitwear for Autumn and Winter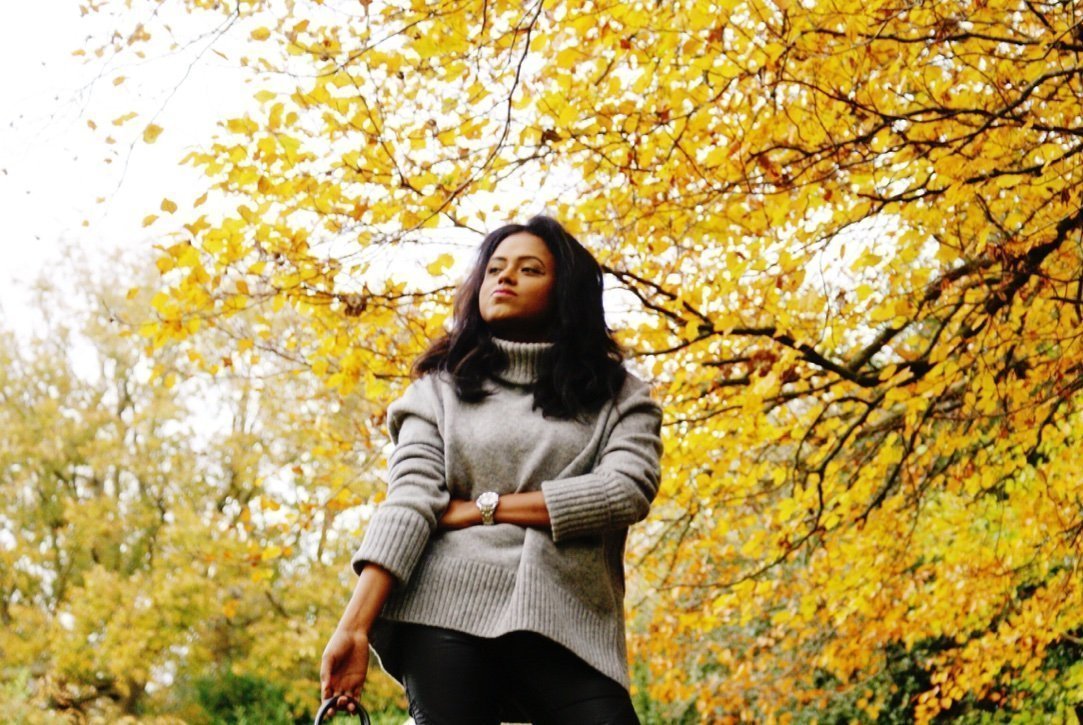 Cozy Knitwear for Autumn and Winter are my favourites for colder days to wrap myself up warm and comfortable. I love my cashmeres and wools and every season I invest in one or two pieces of beautiful pieces of knitwear and they usually always last me many years. The find of this season is the knitwear collection from &OtherStories. This is my first time trying their Jumpers and I must confess they make me want to keep going back.
Their knitwear colour range is absolutely beautiful going from pastal pinks, soft blues, cream beige and grey family colours and I have fallen head over heels with so many of them. As a habit, I always look in to all the details of each item before they end up in my cart and the key point I have always repeated for a great knit is to look out for the fabric details. The more wool or cashmere it has is the warmer and more comfortable it is going to be. Cashmere makes it very soft to touch and has a very delicate finish, if not, look out for a silk blend for the softer effect. I stay away from Acrylic and Polyester especially when it comes to knitwear as they are mostly uncomfortable to wear and not necessarily warm.
As for designs, my favourites are roll necks or V necks. Roll necks are smarter looking and excellent for elegant winter outfits where as V necks are more sexy. I love my knitwear either figure fitting or slightly oversized. A oversized jumper could easily go on with a pair of jeans (coated jeans or leather leggings are perfect for this) and with some ankle boots. It is an easy look to style and to repeat, yet very stylish and put together. It also passes as smart casual attire so just putting on a scarf and a jacket to keep you warm will finish off the look and I am ready to hit a work meeting. If I go for a figure fitting roll neck though, then I would probably tuck it under high waisted jeans and pair it with an Autumn hat.
To accessorise, I have tied my Sachini Twilly in Indian Oceans around my Givenchy Antigona to add a pop of colour. I have noticed that twillies come in so handy when you want to create different looks with a limited number of accessories. They could easily go around your neck or on the top handle of your handbag, changing the look and feel quite significantly!