5 Christmas Party Outfits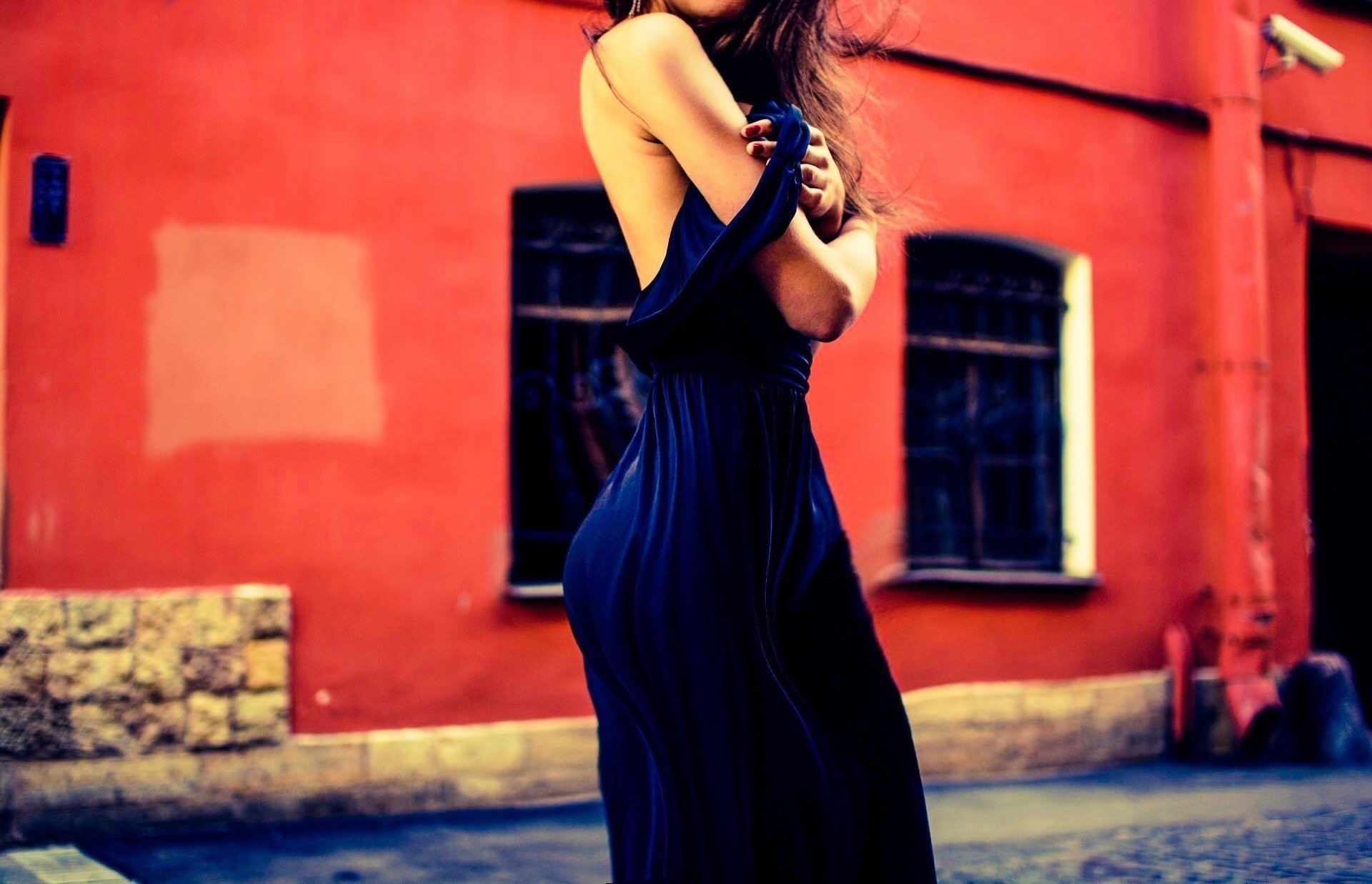 Something Elegant, Something to Dance in, Something Velvet, Something Romantic and Something Smart!
Elegant and Red Carpet like dresses is my personal favorite type of dresses to wear for occasions. These dresses are great for many occasions if the dress code is quite formal. I usually wear them to work Christmas parties and then again in the spring for the wedding season.
I think Royal blue and Valentino Red are among the perfect colors for these elegant and sophisticated maxi dresses.
I like the dresses has details in the back as opposed to in the front, for me, nothing beats the understated elegance and romance of a dress that is very ladylike yet has a hint of sexiness. 
High end choice : WhistlesTie Back Silk Maxi Dress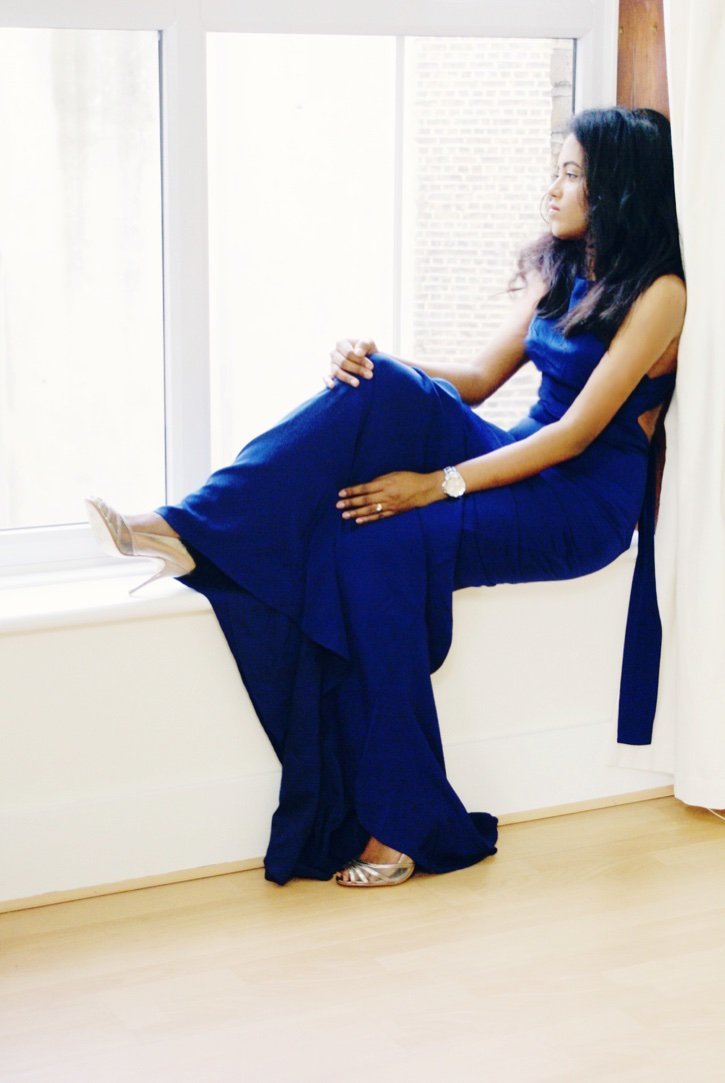 There is no better choice than metallic dresses to travel back in time and dance all my way from 70s. It is daring, it is sexy and it is the life of the party.
I picked this dress from Boohoo, probably one of the most affordable dresses I have ever bought and yes it is not the best in quality and I had my expectations managed since I saw the price. But t is a great piece if you just want to wear it once or twice and dance all night.
It is a simple maxi dress design in a figure hugging shape and side slit up to the knee. So I would say quite easy to walk and the material is quite stretchy and fits me like a glove.
It captures the light very beautifully so I let the dress do all the work and went without any accessories, just my YSL clutch and a pair of black stiletto sandals.
High end choice : Alice + OliviaMarcella Metallic Dress
How could I put together a look book for this season without mentioning Velvet? possibly the biggest trend of Autumn and Winter 2017. it is everywhere from designer runaways to hughstreet shops and there is huge selection in the market right now to pick and choose as I like.
Velvet (at least when in good quality) is quite a heavy material and lovely to keep me warm when going out during christmas. It also somehow means that the fabric can be quite difficult to manage if it is maxi dress or generally has a lot of body to it. So I opted for a BodyCon style from Warehouse in this beautiful rose gold colour.
It is very comfortable to wear and I felt as though it is well fitted , safe and secure with a round neck and long sleeves.
High end choice : Valentino Pleated Velvet Midi Dress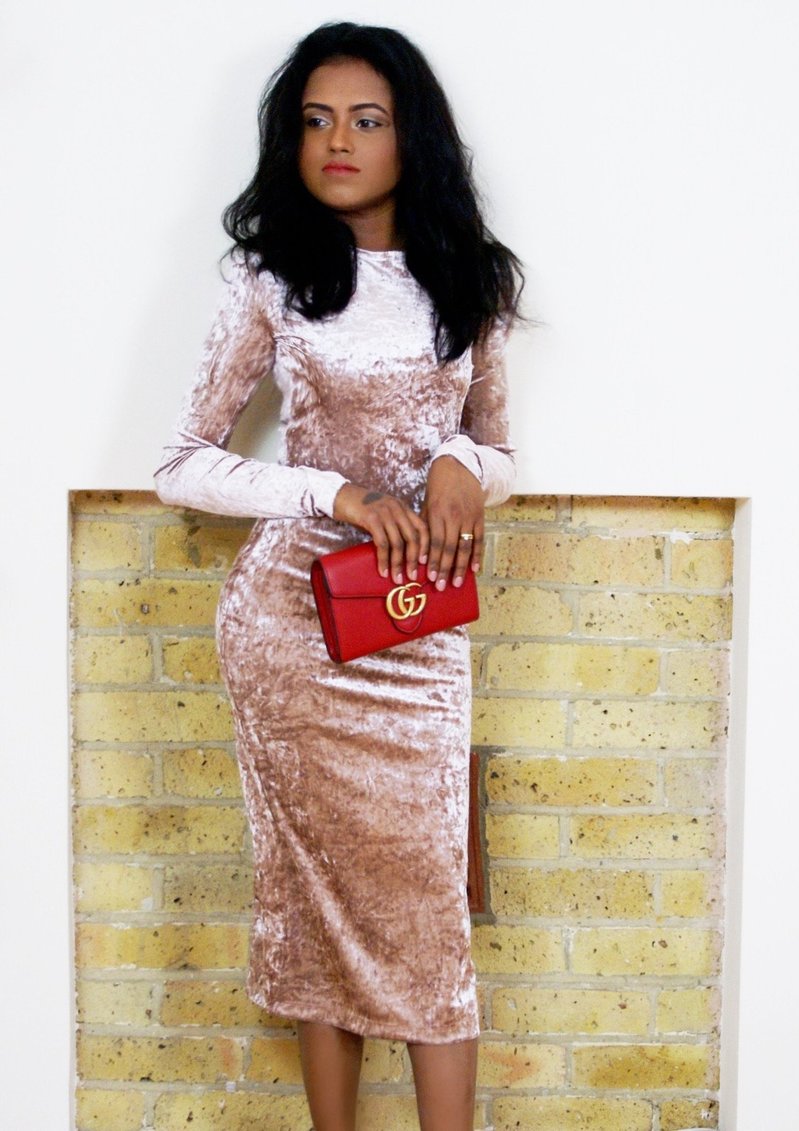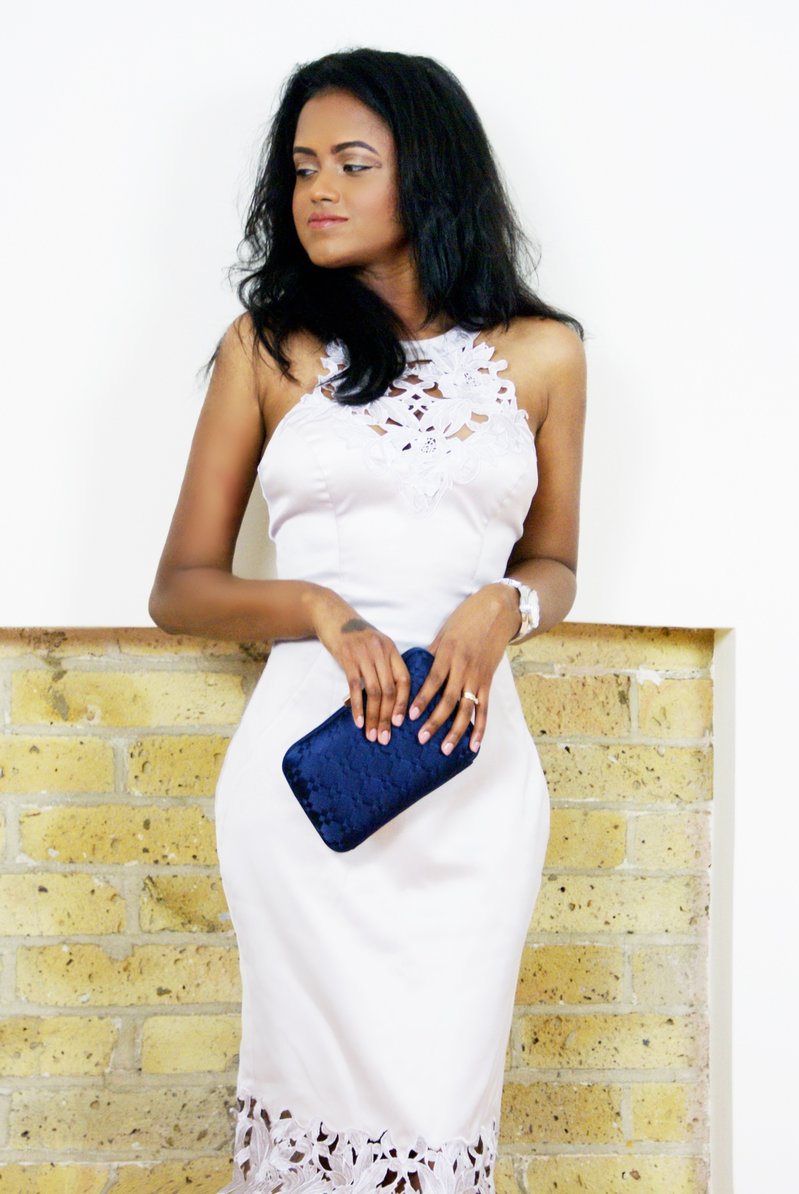 Champagne is my favourite colour for going out all around the year. It is perfect for every season and such a flattering colour for many skin tones.
Mine is a dress from last year which has a beautiful combination of champagne silk satin and champagne guipure lace.
When going for softer shades of colours I would like to pay more attention to the design and the cut of the dress. For example this dress has lots of lovely details from lace around the neck and at the bottom border. It also has a very figure flattering halter neck on the top half and a pencil skirt finish in the skirt part.
I usually stick to this formula of soft colours in figure flattering cut of the dresses as I think when the fabric is light and soft it accentuates the shape of the body better and they actually complement each other. 
I am wearing:  LIPSY VIP Dress from last year's collection
High end choice :Rachel Gilbert Quinn Embellished Gown
Jumpsuits are so in this season and I would definitely put on one for the party season to break the tradition of wearing dresses. It is more fun and practical another are so many choices to select from both high end and high street.
Jumpsuits are quite new to the occasion wear section, but I see so many brands come up with going out designs for jumpsuits. There are few things I particularly look in to when buying a jumpsuit. I would like ming to be in one straight colour from the top to bottom as it is elongating and more outwardly jumpsuit as opposed look like trousers and tops.
I also like them sleeveless in most cases as I think it generally is a better shape. The key point I look in to is the cut of the jumpsuit as this is always the deal breaker for me. They can be so tall flattering when the cut the right .
All I need is a killer pair of heels and a great clutch to go on. I feel confident and comfortable!