Charlotte Tilbury New Beautiful Skin Foundation and Concealer Review - TESTING BEAUTY - EPISODE 7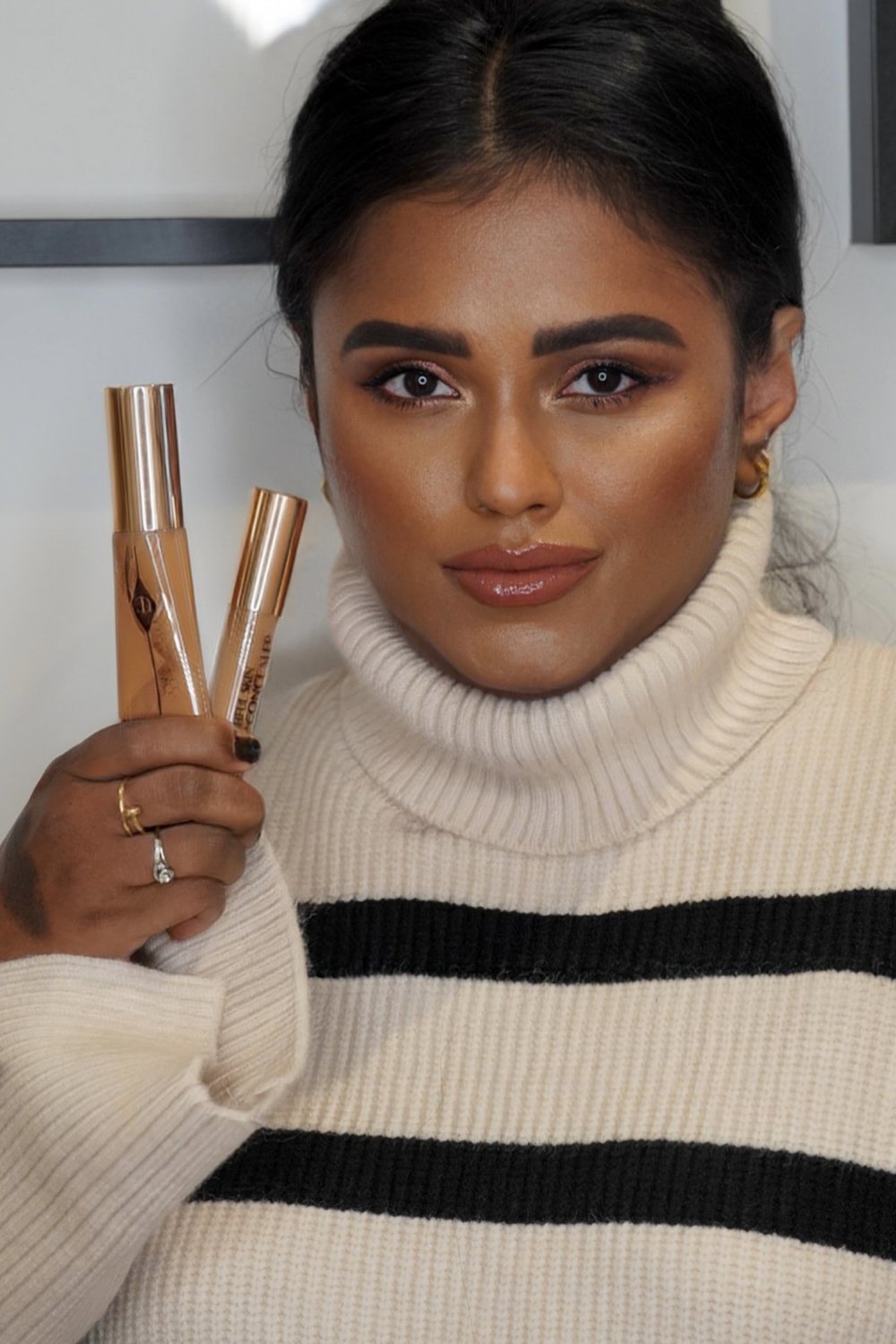 Testing Beauty! The beauty series that puts all the makeup and skincare products in to test! In Episode 7, we are testing Charlotte Tilbury New Beautiful Skin Foundation and Concealer. Is it really worth the price?
Product : Charlotte Tilbury New Beautiful Skin Foundation and Concealer
Price : Foundation is £36 and the concealer is £25
Review
Application : The foundation comes in a tube and you can apply either with a foundation brush or a beauty blender. Concealer is better applied with a sponge as when I applied with a brush I felt as if it moved around too much, and buffing it in to the skin helps.
Texture : This is a medium coverage foundation. I needed two layers of the foundation to get the kind of coverage that I would like. With one coat, you'll get a very natural finish which wouldn't cover dark spots. I put two coats of foundation and concealer and powder in it to make me feel like it is my style. Compared to previous versions of CT foundations and concealers, these products are much lighter and more radiant finish and the actual product has much more liquid texture as opposed to a creamy texture. The foundation is quite suitable to build up.
Colour Range : Both the foundation and the concealer comes in 30 shades and includes cool and warm tones and well spread throughout the skin tone palette. My shade is 13 for both products.
Does it last? : In my case it lasted well under the powder for the 8 hours I wore both the foundation and the concealer. I did have to powder twice but bear in mind I have an oily T-zone.
Value for Money : It is priced at the same price point as all the other Charlotte Tilbury foundations. It is still a high end foundation at a £36. I personally wouldn't repurchase because I would prefer a foundation with higher foundation, but if you like a more radiant finish, this is a great foundation. Same goes for the concealer as well.
Final Score : 8/10 for both products.
SHOP Charlotte Tilbury New Beautiful Skin Range