Celine Mini Triomphe Review - Would I buy it again?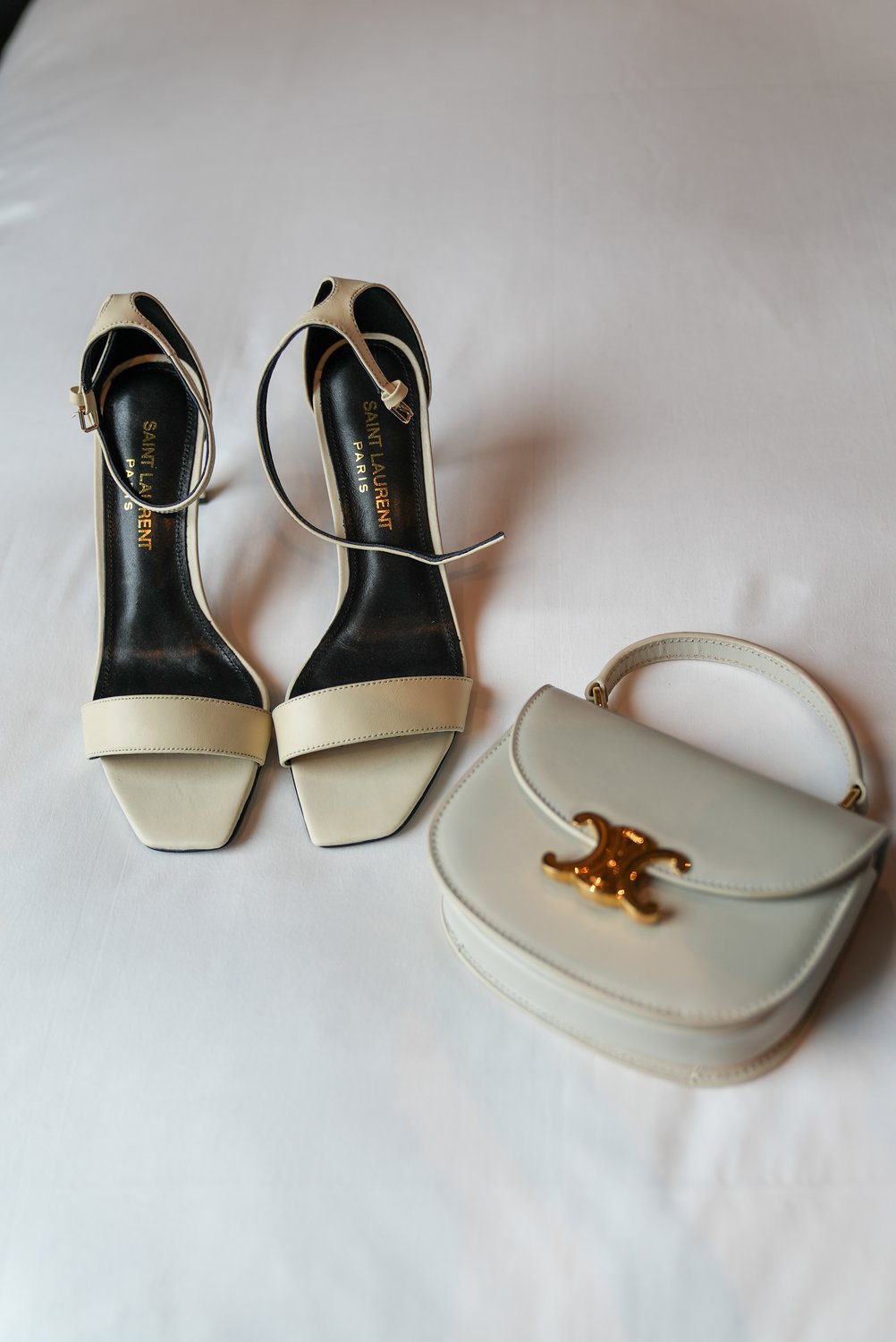 I bought this bag for my wedding. I was looking for a non-bridal white bag I can use as a cross-body as well as a clutch after the wedding so I know I will get plenty of wear out of it.
A few months later and wearing it a few dozens time, I think that Celine Mini Triomphe Bag is a testament to the brand's commitment to timeless elegance and unparalleled craftsmanship. Featured prominently in Celine's collections, this bag is a fuss-free design and a classic one to have in your wardrobe.
I often get asked what fits in there. So lipstick, keys, a card holder and a powder will fit in but no the iPhone pro max and I certainly wouldn't suggest you stretch the bag either. It is quite a small size but perfect for those who don't wish to carry too much or want to have a lighter day out.
Crafted with precision, the Triomphe Bag is both sturdy and sophisticated, making it a perfect choice for a versatile everyday bag. I absolutely adore the fact that I can take it on holidays and it will make a great cross body bag during the day and a perfect date night clutch for the evenings.
It has a simple yet iconic design, characterized by the emblematic Triomphe clasp, exudes a sense of luxury and refinement. I have to admit that I am smitten by its classic elegance, even noting its gorgeous seasonal colours, like Light Lavender, that add a touch of contemporary flair which is perfect for the Summer season. Whether you're dressing up for a formal event or going for a casual day out, the Celine Mini Triomphe Bag promises to be a chic companion that complements so many outfits.