Buying a Chanel Classic flap bag in 2023 - What do you need to know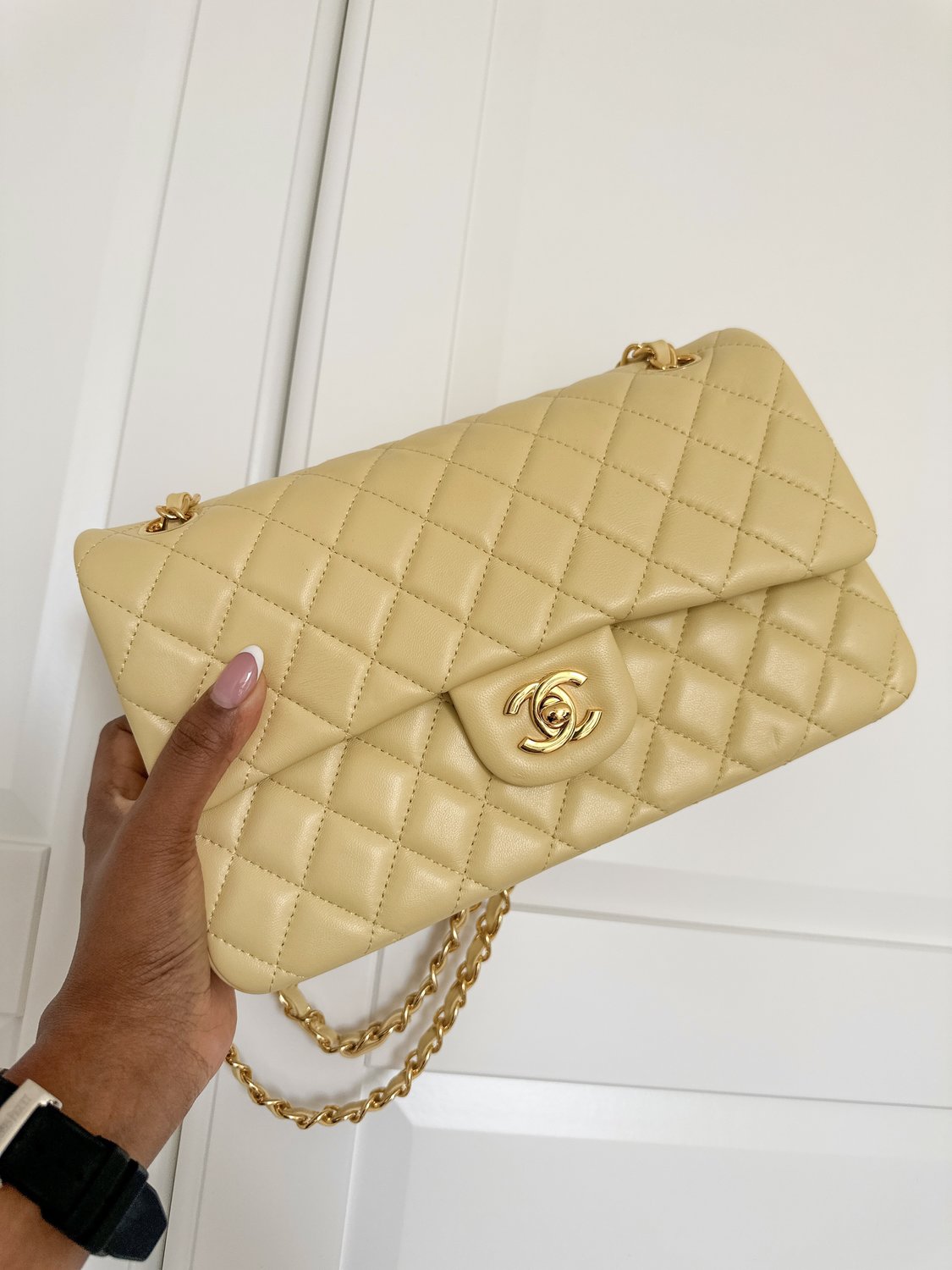 It is no seccret that the Chanel Classic Flap Bag is an iconic piece that has stood the test of time. Its timeless design, combined with the brand's reputation for luxury and quality, has made it a must-have for fashion enthusiasts around the world. If you're considering adding this coveted bag to your collection in 2023, here's what you need to know.
Price Increase: Over the years, the price of the Chanel Classic Flap Bag has seen a steady increase. In 2023, expect to pay a premium for this luxury item. It's essential to budget accordingly and be aware of the current market price before making a purchase.
Authenticity is Key: With the bag's popularity, there's been a surge in counterfeits. Always buy from reputable sources, such as Chanel boutiques or authorized dealers. Look for authenticity cards, serial numbers, and the quality of craftsmanship to ensure you're getting an original piece.
Variety of Sizes and Colors: The Classic Flap Bag comes in various sizes, from mini to jumbo, and a plethora of colors. Consider your personal style, needs, and what you'll be using the bag for when choosing the perfect size and color.
Material Matters: The bag is available in different materials, with lambskin and caviar leather being the most popular. While lambskin is soft and luxurious, it's more prone to scratches. Caviar leather, on the other hand, is more durable and resistant to wear and tear.
Limited Editions: Every year, Chanel releases limited edition versions of the Classic Flap Bag. These can be unique in design, color, or material. If you're looking for something exclusive, keep an eye out for these special releases.
Resale Value: One of the advantages of investing in a Chanel Classic Flap Bag is its strong resale value. If maintained well, the bag can be resold at a price close to, or sometimes even more than, the purchase price, especially if it's a rare or limited edition.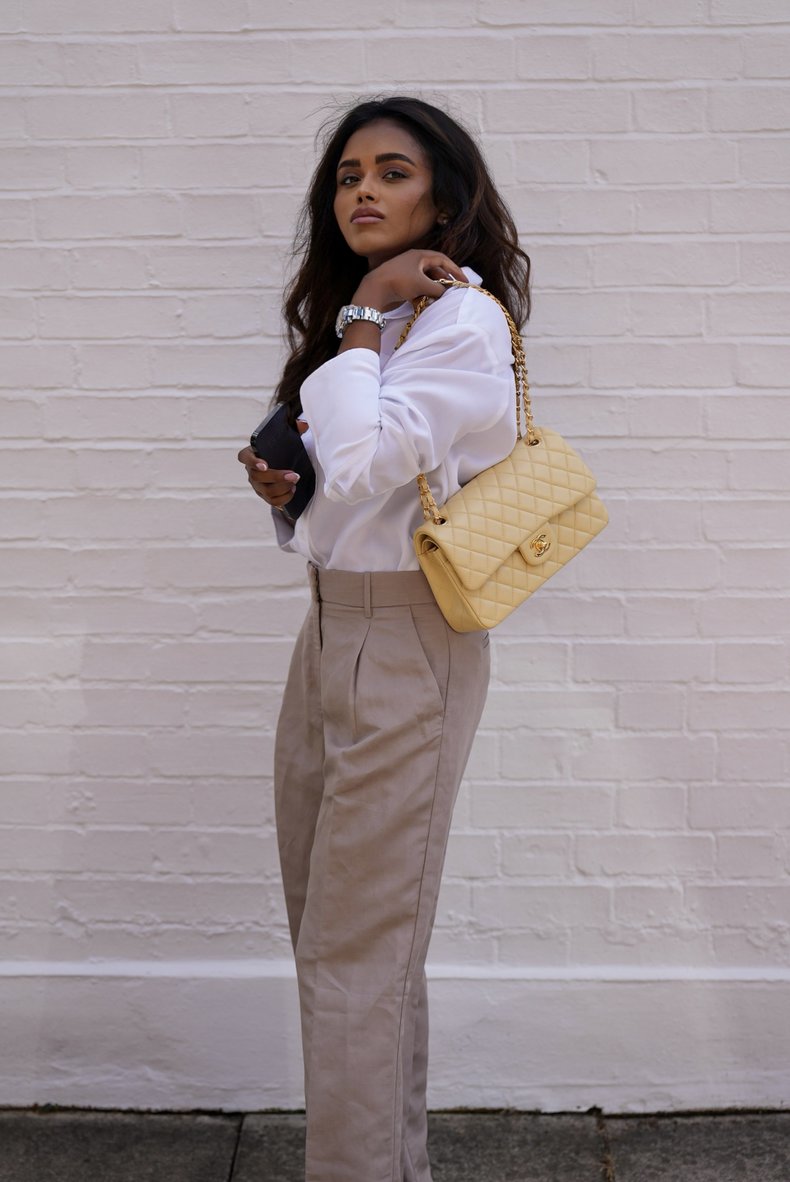 Care and Maintenance: To ensure your bag retains its value and beauty, it's crucial to care for it properly. Store it in its dust bag when not in use, avoid overstuffing, and keep it away from direct sunlight and moisture. Regularly cleaning and conditioning the leather can also help maintain its lustre.
Environmental and Ethical Considerations: In recent years, there's been a push towards sustainable and ethically produced fashion. If these factors are essential to you, research Chanel's practices and initiatives in these areas before making a purchase.
Waitlists and Availability: Due to its popularity, certain sizes or colors of the Classic Flap Bag might be hard to come by. It's not uncommon for there to be waitlists. If you have a specific bag in mind, it's a good idea to express your interest early and be patient.
Personalization: Some Chanel boutiques offer personalization services, allowing you to add a personal touch to your bag. Whether it's monogramming or unique hardware, this can make your bag truly one-of-a-kind.
In my personal opinion, buying a Chanel Classic Flap Bag is not just a purchase; it's an investment. By keeping the above points in mind, you can ensure that you're making an informed decision that you'll cherish for years to come. Whether you're a seasoned collector or a first-time buyer, the allure of the Chanel Classic Flap Bag is undeniable. Happy shopping!
Chanel Classic Flaps - Pre Loved