Best fall/winter boots to check out this season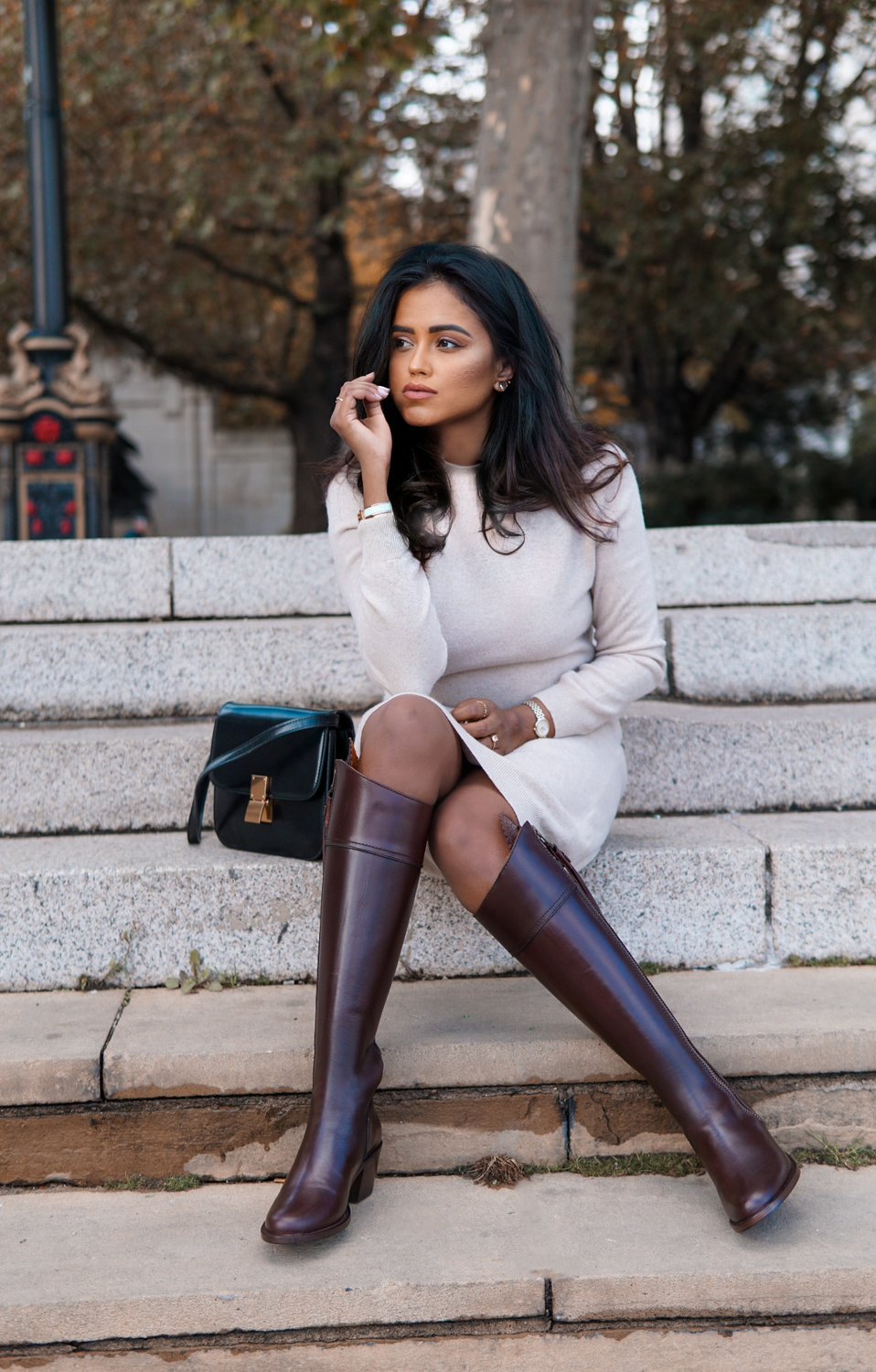 The clocks have gone back over the weekend and it couldn't be clearer that Winter is nearing if not here already. Every year the transition of getting used to finishing work when it's dark outside. It's time to put the pumpkin spice latte's to rest and get excited about Christmas and Festive markets, cosy nights in. Layering your favourite pieces, warm hats and gloves. Breaking up with Autumn - it's time to break into winter boots for this season.
Finding the best fall/winter boots is difficult in more ways than one and even when you find the perfect style you have to ask yourself - will these stand the test of time?
The boot style landscape has grown in the past years and there is a style of boot out there for everyone - genuinely. A whole array of styles has been hot and trending and we saw that especially this year. If you're more of an ankle boot person or chunky sole lover - you can find a range of boots from various brands that have boots to see you through this Fall/Winter season. The right pair of boots can effortlessly complete your look - a favourite combination of mine is a blazer and some knee-high boots.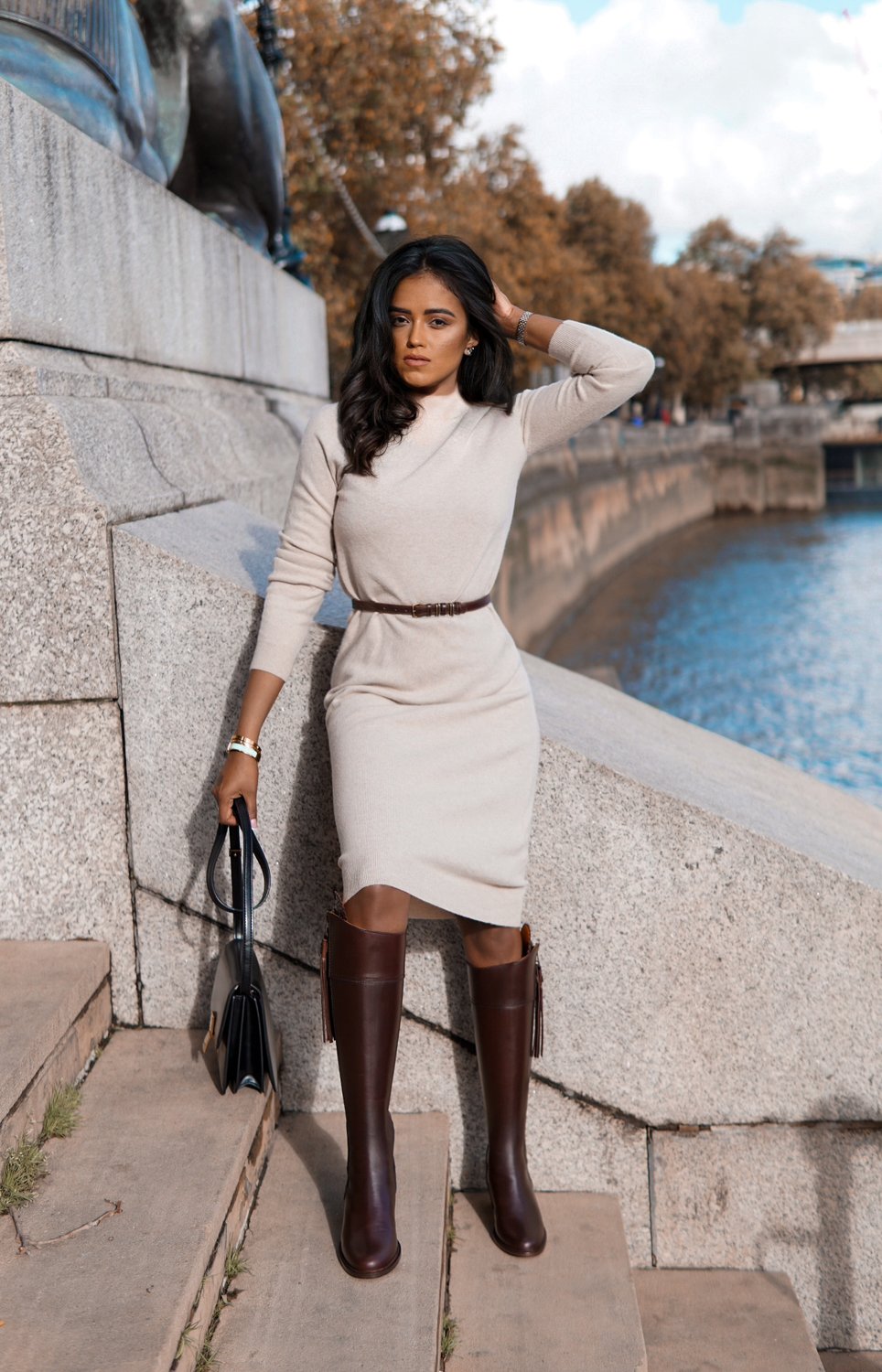 The classic boots hardly change shape and style over years and it is about the material, the craftsmanship and timeless style that makes you look smart for work. Another thing about boots is that when you find that perfect pair that are crafted mindfully, they will be comfortable to wear even for a long day at work. This is why paying close attention to material, quality is important when investing in a pair of boots.
A brand that is unmatched in crafting boots like no other on the market is Fairfax and Favor. Their origins and came from wanting to create handcrafted leather boots that are well made but still sold at an accessible price.
The Regina boot is the brands' lucky charm and the most classic boot in their collection. They revamped a classic style of farmhouse shoes into boots that are excellent for everyday styles as well as being chic for an evening look. It's a slim-fit style with a small, stylish heel. Their designs keep both town and country in mind, and their collection has the best timeless shoes that are crafted with the best materials.
The Regina boot is super solid leather, they need a little breaking into, but they look great and are comfortable to walk once you break into them. They are perfect for city looks as well as country looks making it a worthwhile investment for a versatile wardrobe and for most occasions. You can easily pair these boots with a blazer or a dress and throw on a trench coat over them.
The brand is a quintessential British brand that creates styles with inspirations from classic British style. Their collections are carefully picked and they are on the top of the leather shoe game in the UK and Globally. It's a brand that will provide you with your timeless wardrobe staples that you will have for years and when searching for new boots that is such an important factor to look for.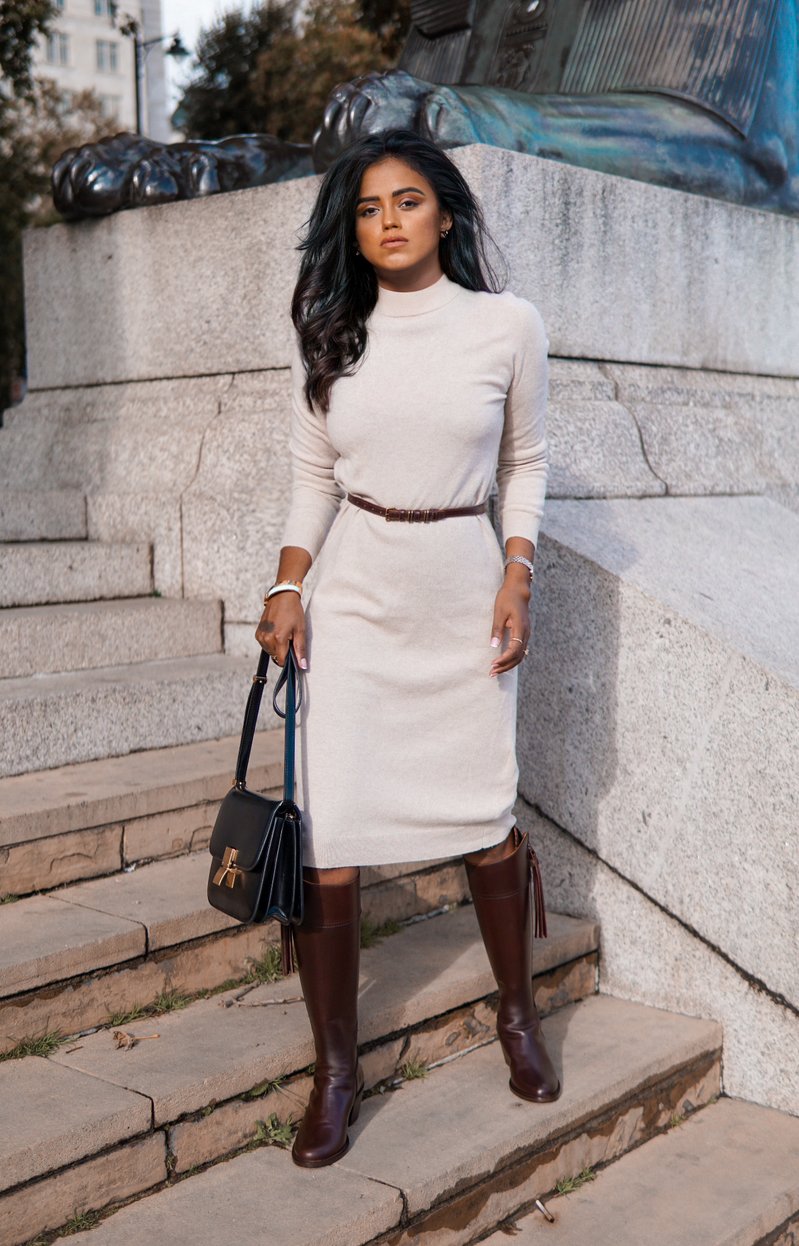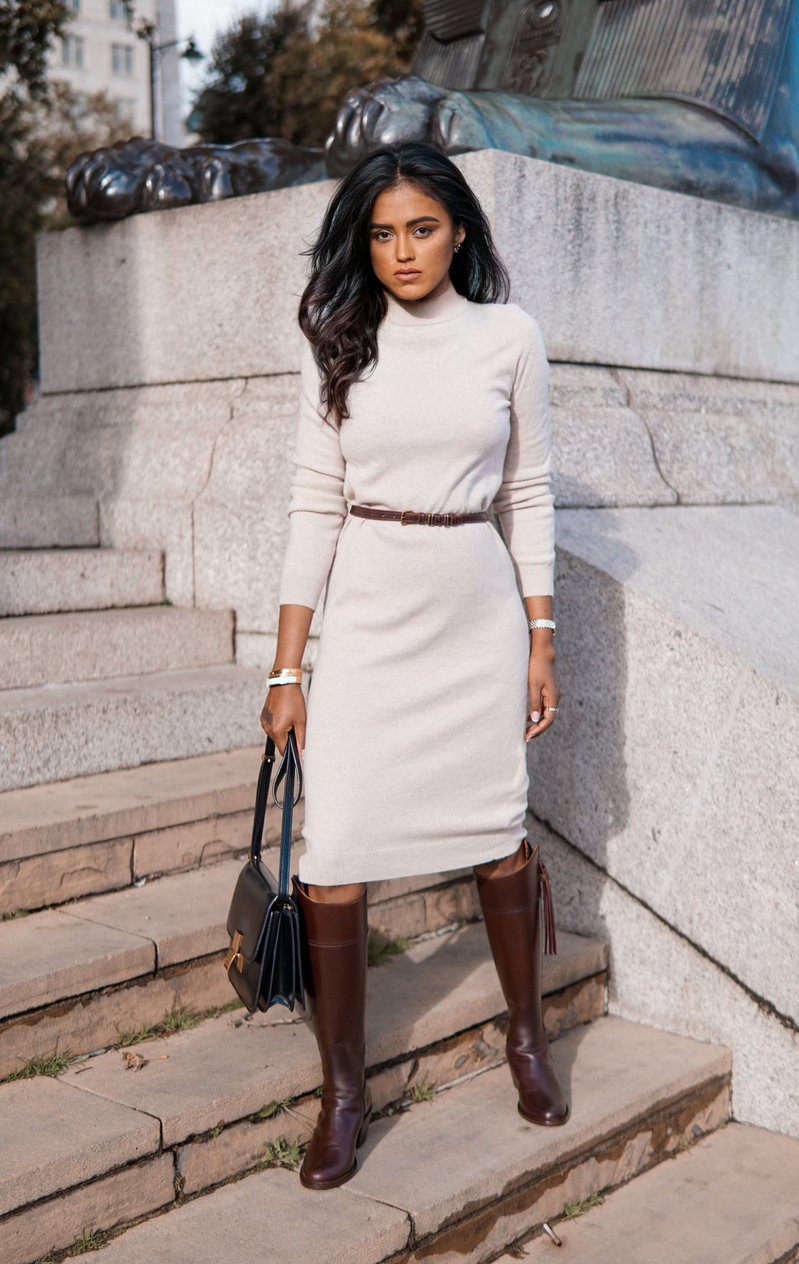 What's the important thing you look for when shopping for Fall/Winter boots?
Written by: Adela Makowska
Directed by: Sachini Dilanka