A Full Review of Hermes Kelly 25 - Leathers, Colours and a buying guide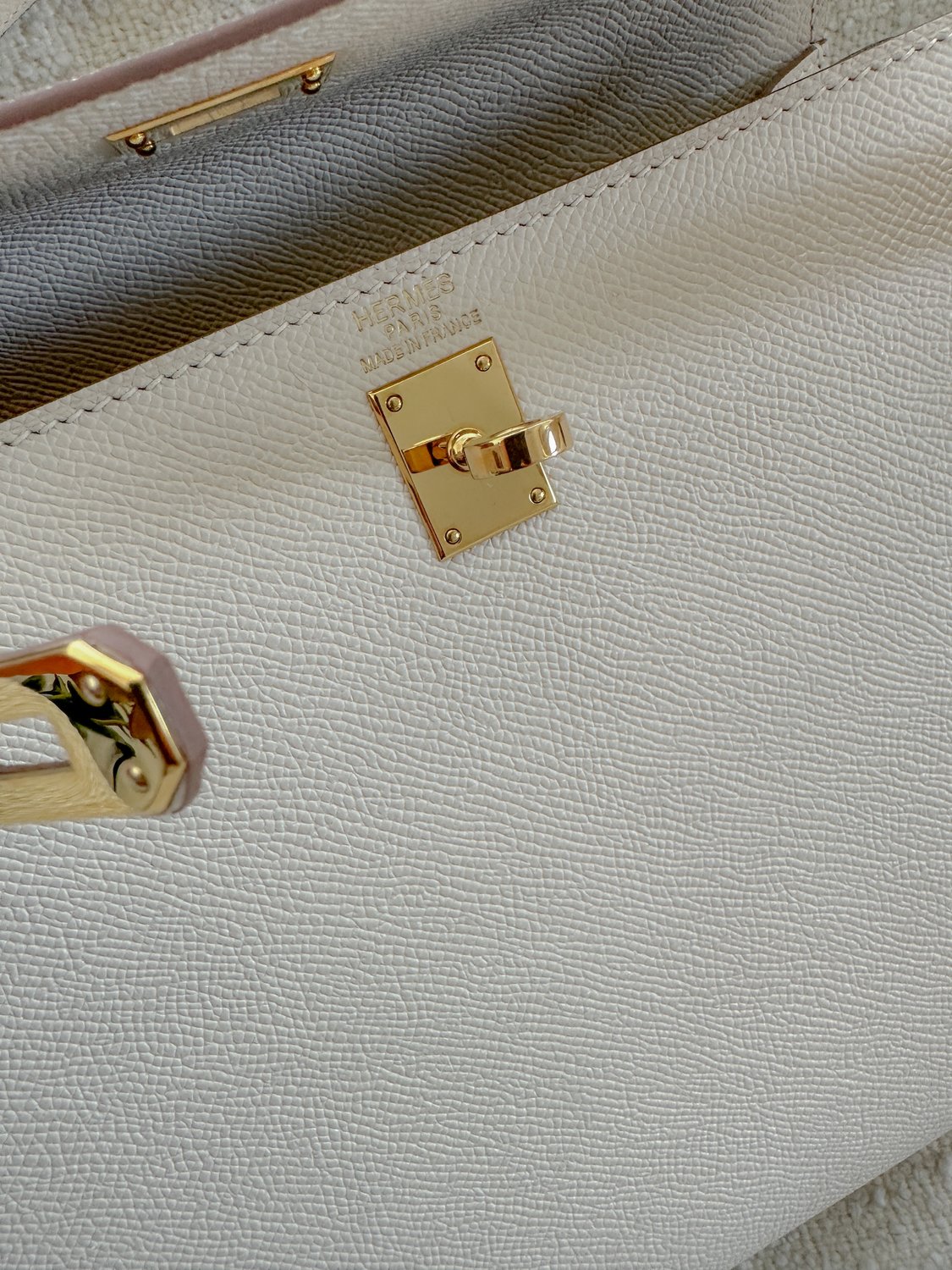 The Hermès Kelly bag is an iconic piece in the world of luxury fashion. Originally designed in the 1930s, it was renamed after the actress and Princess of Monaco, Grace Kelly, in the 1950s. The Kelly 25, in particular, refers to the bag's size, which is 25 centimeters in width. This review will delve into the various leathers and colors available for the Kelly 25 and provide a buying guide for those interested in acquiring this timeless piece.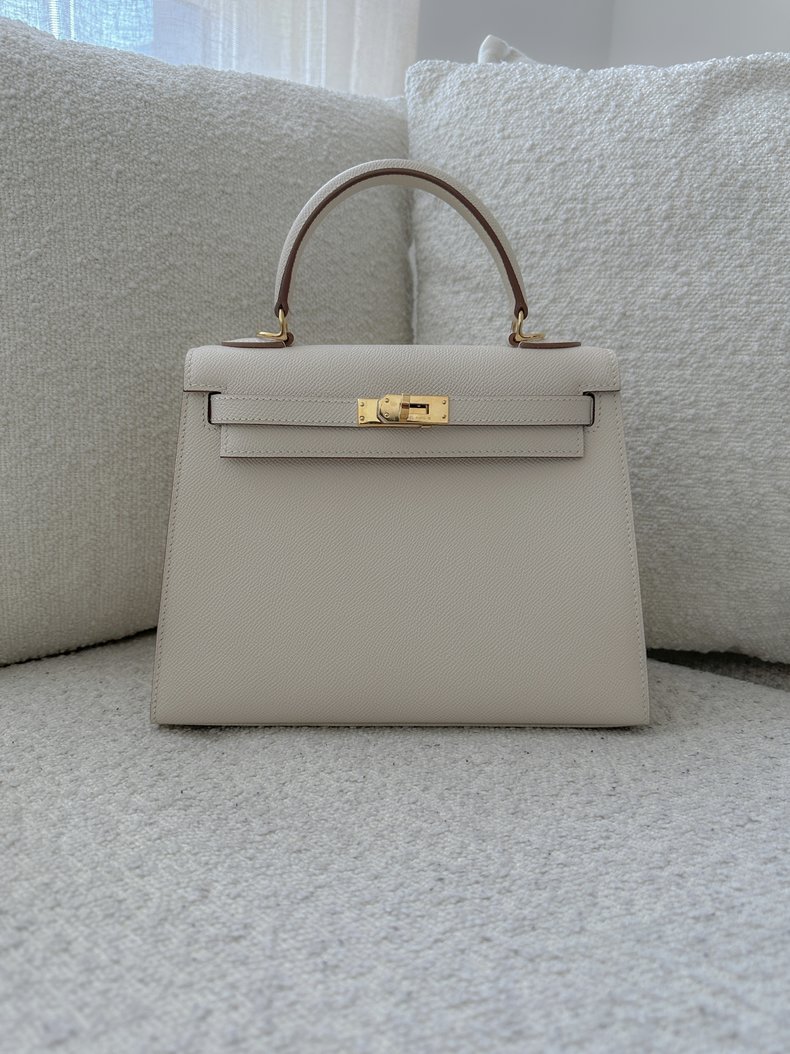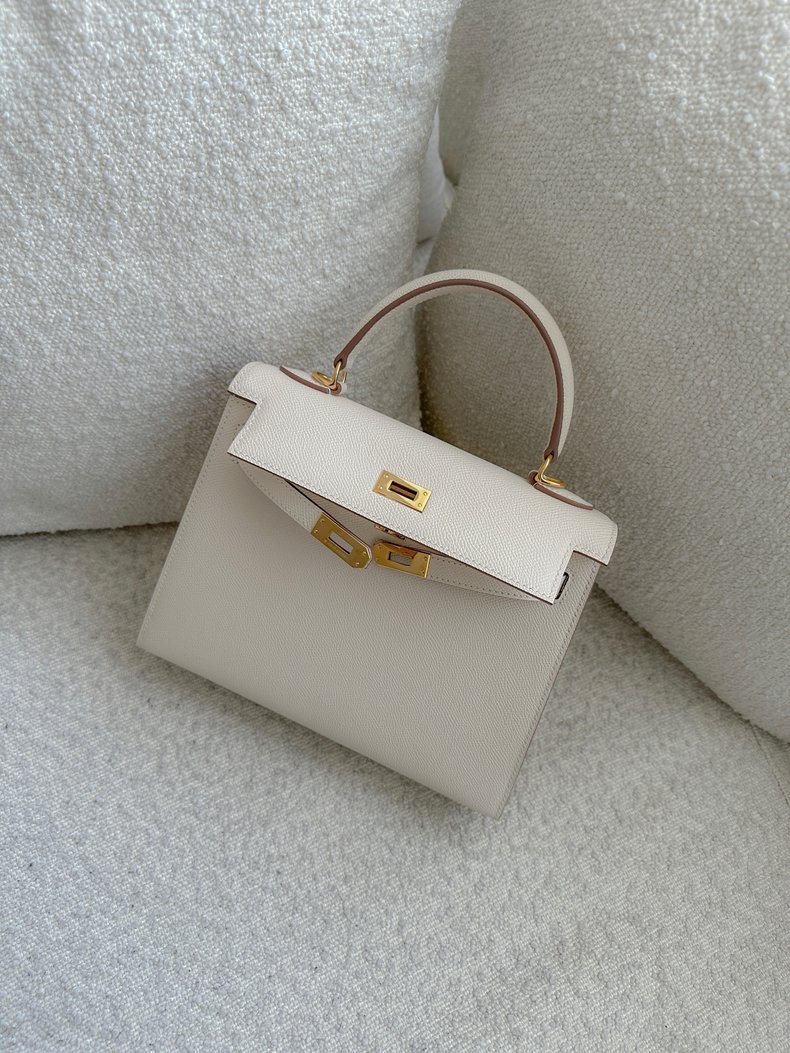 Leathers
Hermès is renowned for its high-quality leathers, and the Kelly 25 is no exception. Here are some of the most popular leathers used:
Togo: This is one of the most popular leathers for the Kelly. It's grainy, scratch-resistant, and holds its shape well over time.
Epsom: Known for its fine grain and structured look, Epsom is lightweight and extremely resistant to scratches.
Clemence: This leather has a larger grain than Togo and is soft to the touch. It's a bit more slouchy but still durable.
Swift: A smooth leather with a slight sheen. It's soft and can show scratches more easily, but they can often be rubbed away.
Box Calf: This is a smooth and glossy leather that can be prone to scratches but develops a beautiful patina over time.
Colors
Hermès offers a plethora of colors, ranging from classic neutrals to vibrant hues. Some of the most sought-after colors include:
Neutrals: Etoupe, Gris Tourterelle, Black, Gold, and Craie.
Blues: Bleu Jean, Bleu Atoll, and Bleu Nuit.
Reds/Pinks: Rose Jaipur, Rouge Casaque, and Rose Sakura.
Greens: Vert Vertigo, Malachite, and Bamboo.
Special Colors: Hermès occasionally releases limited edition colors or seasonal shades, so it's always worth keeping an eye out for these unique offerings.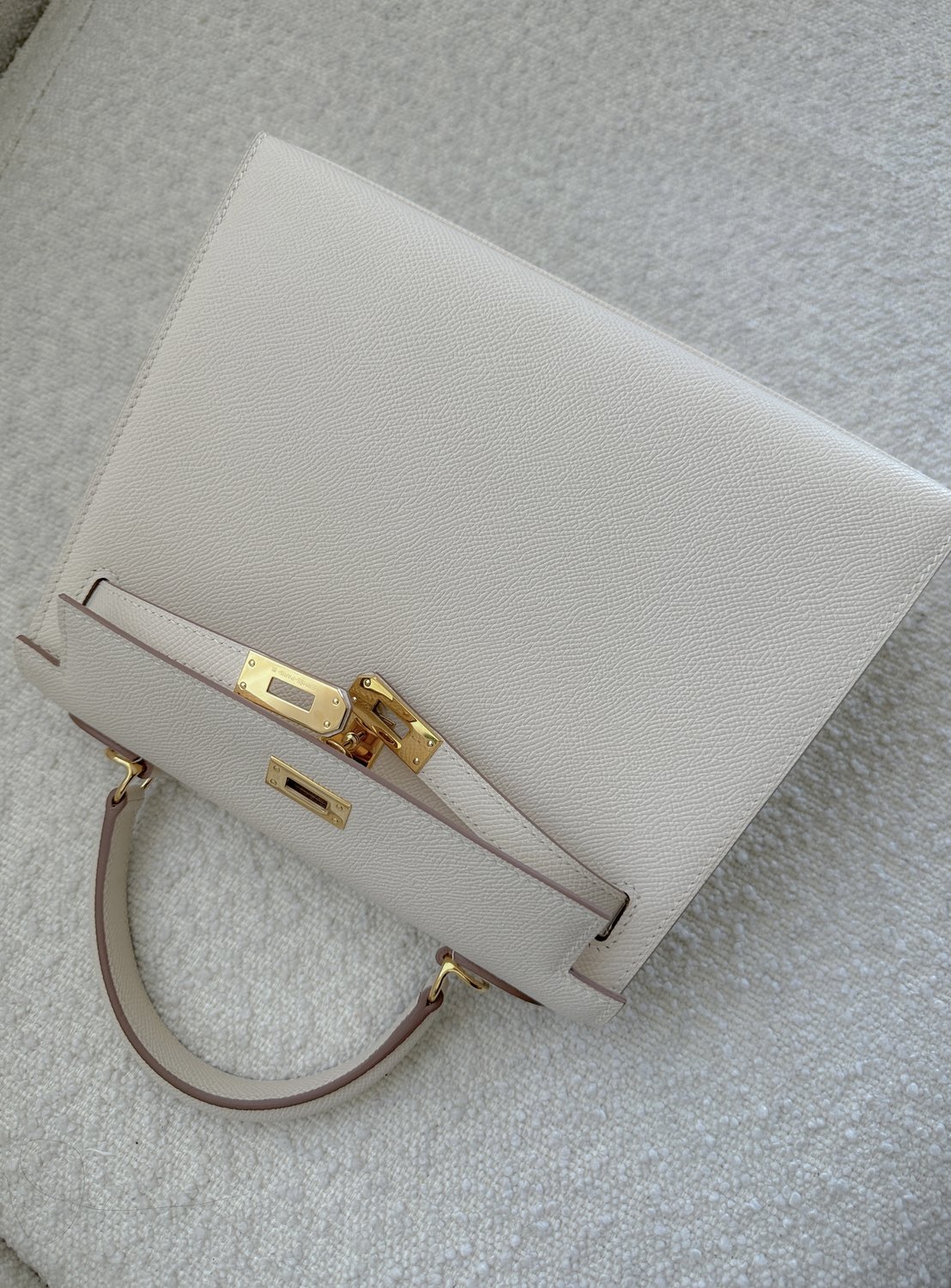 Buying Guide
Authenticity: Always ensure that you're purchasing from a reputable source. Look for details like the Hermès stamp, quality of stitching, and the hardware engraving.
Condition: If buying pre-loved, inspect the bag for any signs of wear, such as scratches, stains, or hardware tarnish.
Budget: The Kelly 25 is a luxury item with a price tag to match. Ensure you have a clear budget in mind and consider factors like taxes or potential import duties.
Waiting List: The Kelly bag often has a waiting list at Hermès boutiques. Building a relationship with a sales associate can sometimes help in securing a bag.
Resale Market: Trusted resale platforms like The RealReal, Vestiaire Collective, and Rebag often have Kelly bags available for immediate purchase, though they may be priced higher than retail.