5 Tips for a perfect summer wardrobe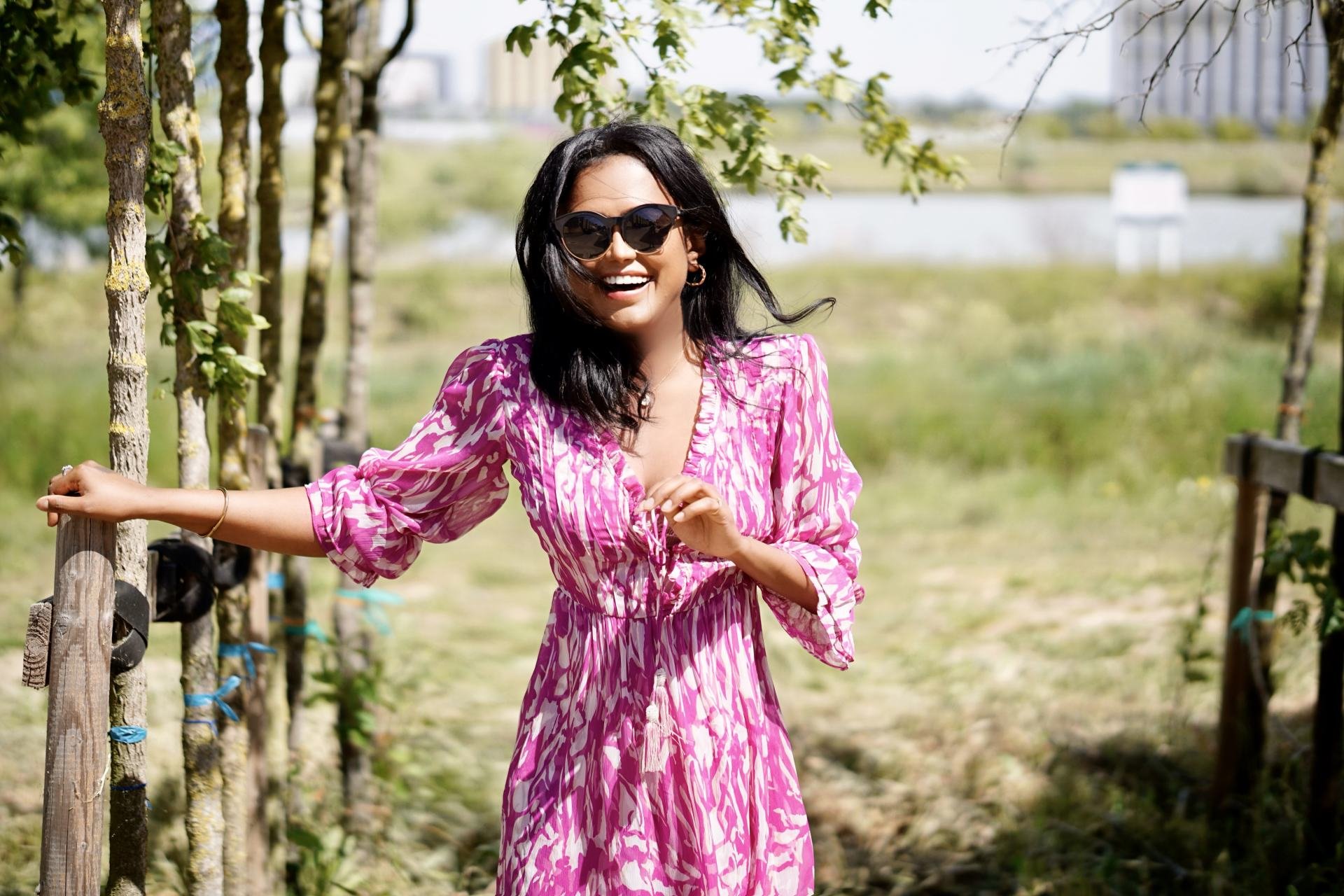 I am the most monochrome person I know, but when it comes to the season of sunny afternoons and long sunsets, I cherish all the bright colours. I challenge myself to wear colours that I wouldn't normally go for a like mint green or hot pink and that challenge is fun. I embrace the difference, the way it slightly pushes me off from my comfort zone, but when I look back at the end of each summer, I am glad I bathed in all the bright colours.
As a tip, for these bright and colourful pieces, I mostly stick with the high street. Mainly because they are not wardrobe classics that I would wear and wear for the years to come, so I don't count them as investment pieces and I also want to be able to have fun with it by experimenting and see what get right and wrong.
Sometimes getting that simple set of accessories is the best thing you can do to your summer wardrobe. If I am ever in doubt how to accessorise a colourful summer dress, I turn to my beloved gold hoops. Again, I get a few varieties of these from a combination of both the high street and designer boutiques and they last me many summers.
I usually stick more towards yellow gold throughout the year but in summer I think yellow gold is gorgeous on anyone because of the way the sun lits it up.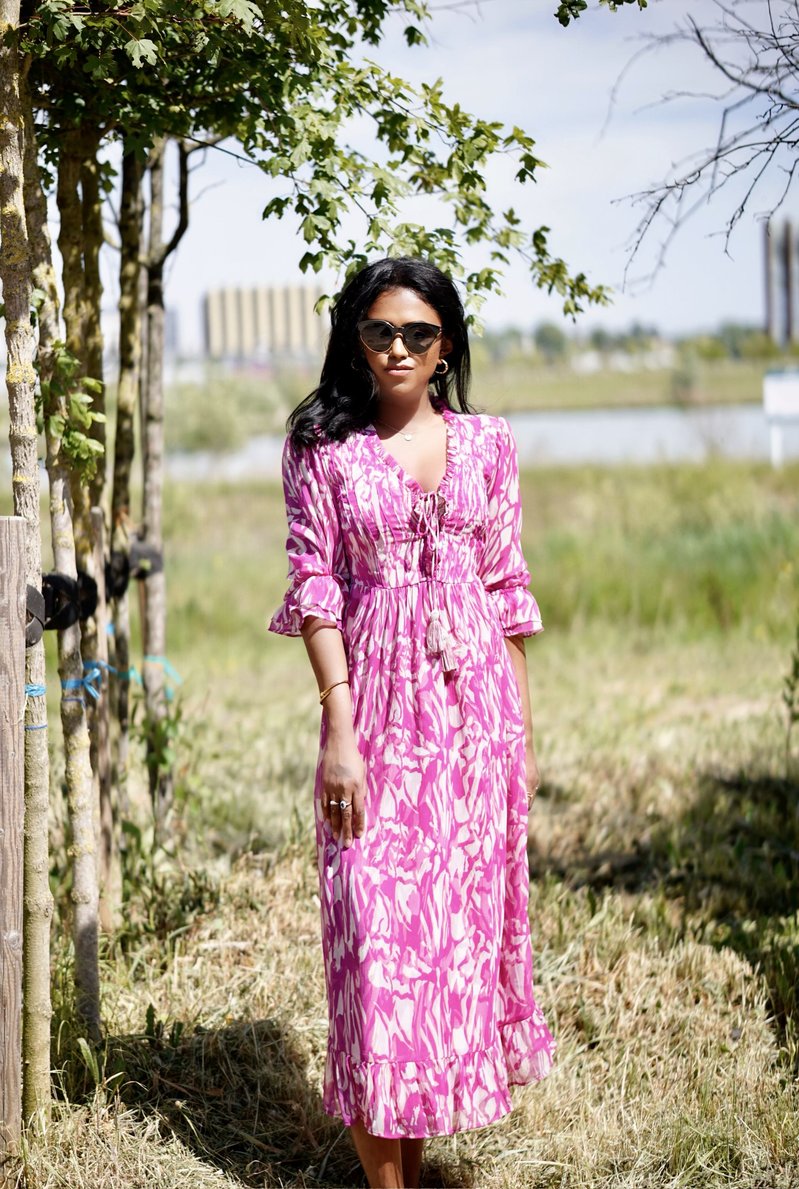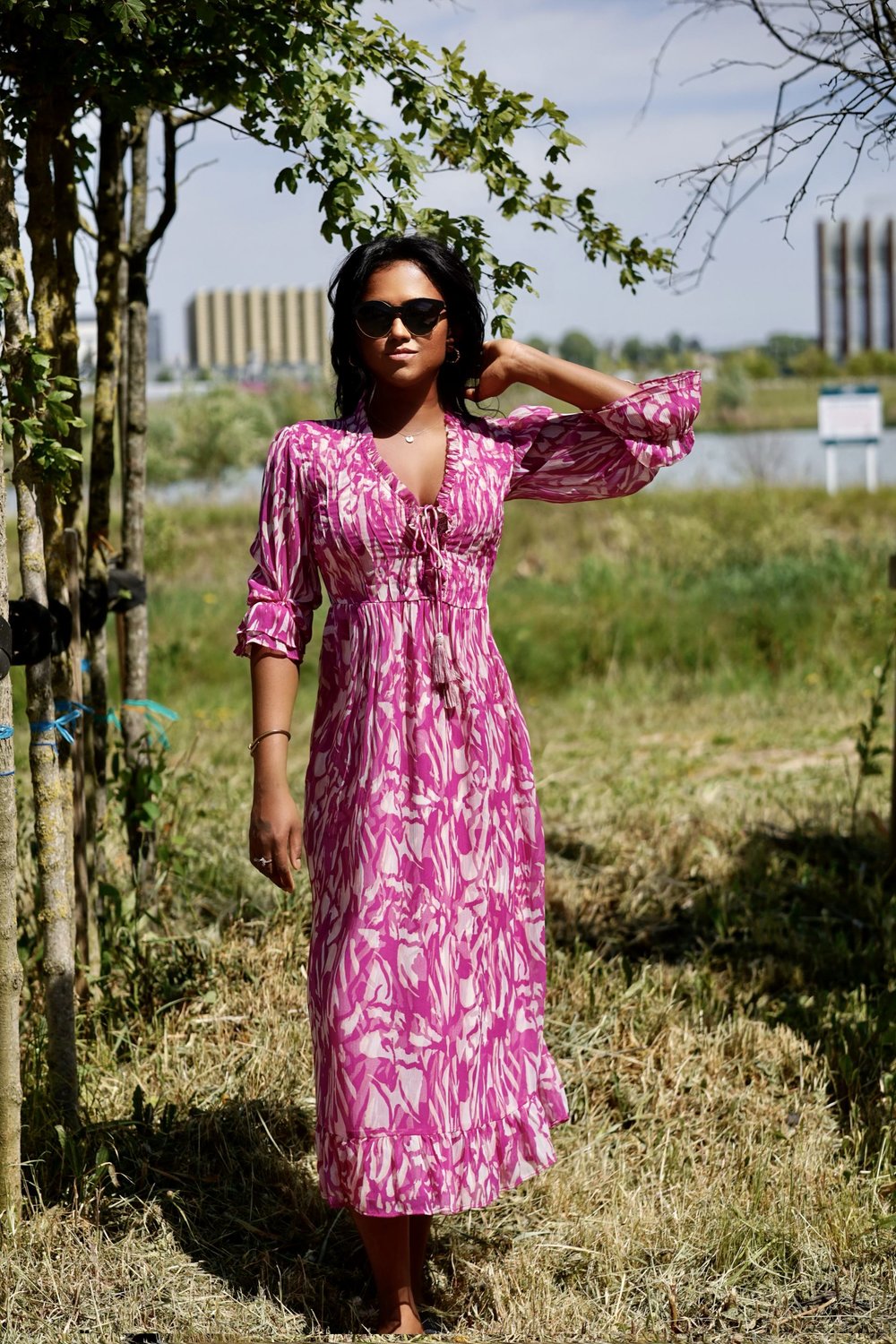 If there ever a challenge for me to polish up a summer outfit, my first call is to reach for a pair of really cool sunglasses. I have always had a different taste in sunglasses as I never have owned a pair of Rayban aviators etc, I always buy something that looks unusual, something that can make an outfit. Whether it is an oversized pair of Celine sunglasses or a perfectly round amusing pair from Miu Miu or Dior this season, I just keep them fun and quirky, so you can put just any summer dress and a pair of sandals but elevate your look with a pair of statement sunglasses.
If you ask me what is my favorite type of fabric wear in summer, the answer is always linen. Yes, it is a pain to steam and quite high maintenance, but it the chicest look you can do in the hotter seasons. Whether you buy yours from ASOS or Net a Porter, you could style these up to look very elegant and effortless and if you are really crazy about it like I am, go for double linen so both your top and bottom are linen. One of my favorite looks is linen trousers, linen cami, oversized sunglasses paired with flat sandals, and a hat, hello Parisian chic!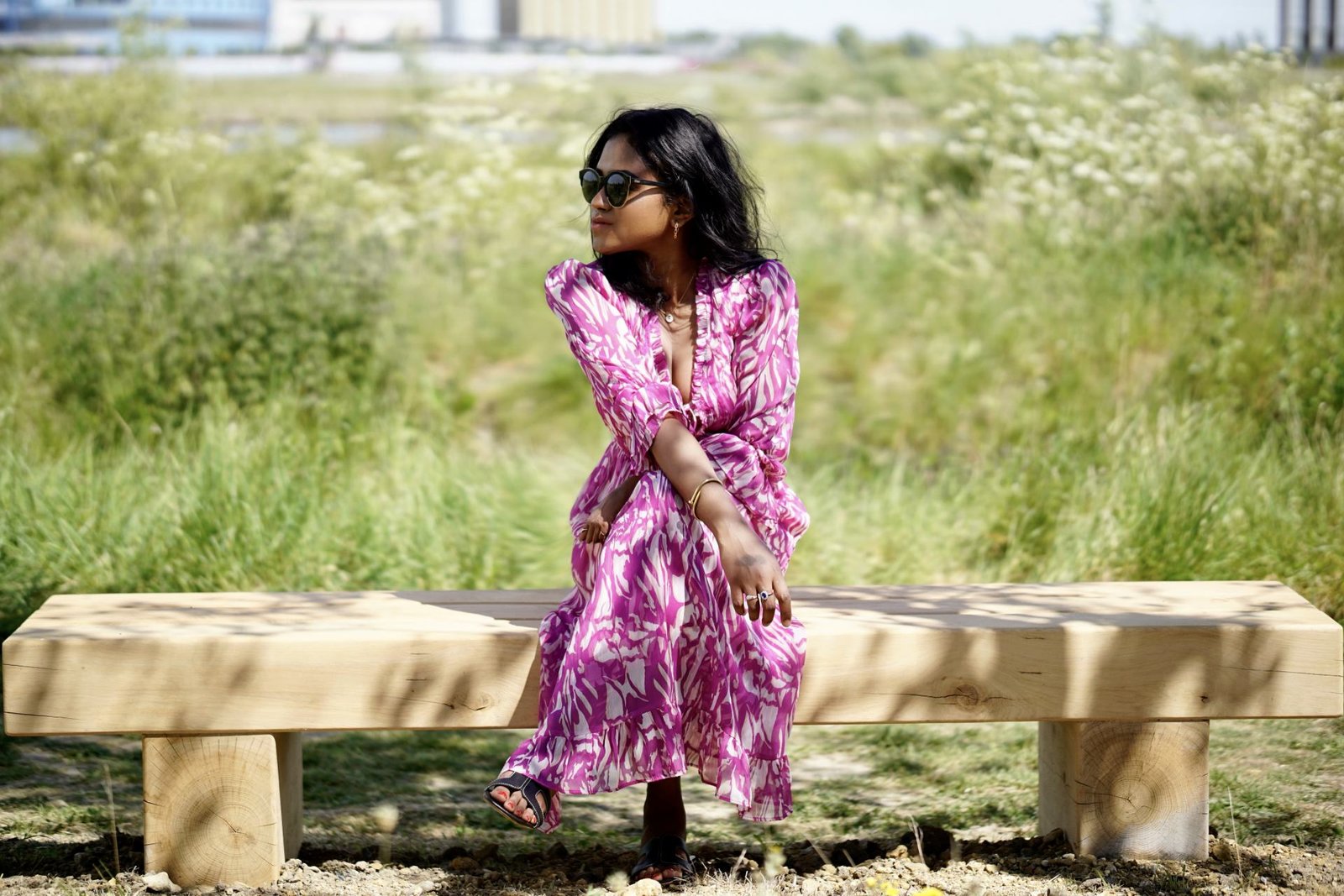 I always think the summer is the season of flats. As much as I love and adore my heels, I love walking for miles and miles in the summer and no one needs sweaty feet, so barely-there sandals are a key piece to have in my summer wardrobe.
If you are buying them for the first time, I would just go for a pair of black and a brown as they are the essentials but then you could add a nice pair of whites or a pair of pearl sandals to jazz up your look. It also brings that feminine look to an outfit which I very much like to clash with a bit of a man relpelling outfit to contrast!